Your best friend is the one with whom you've spent the best years of your life; gossiping, traveling, laughing, crying, and what not, you both have shared bitterest and sweetest of human emotions together. With all these emotions, you never realize how fast the clock ticks and you grow up. Grow up, to start a new family, to get married. You leave no stone unturned to make every occasion of her life happier, be it a birthday, or graduation day. When your best friend decides to get hooked up, you again hold a great responsibility to make it the most memorable day for her. You got to gift her with the best memories that she can cherish forever.
Deciding the wedding gifts for childhood friend can be a great task as the wave of emotions begins to get on in your mind. The gift for your childhood sweetheart can never be measured in monetary value, but the emotions that you convey through it. If you are in dilemma about what you should gift her, here's the list of few amazing ideas that can surprise her.
What should you gift your childhood female friend at her wedding?
Wedding day of your best-friend is around the corner and since you are busy shopping, we have created a list of the amazing wedding gifts for childhood friend.
15 Best Ideas for Wedding Gifts For Childhood Friend:
1. A Vacation Voucher for Her Traveling Soul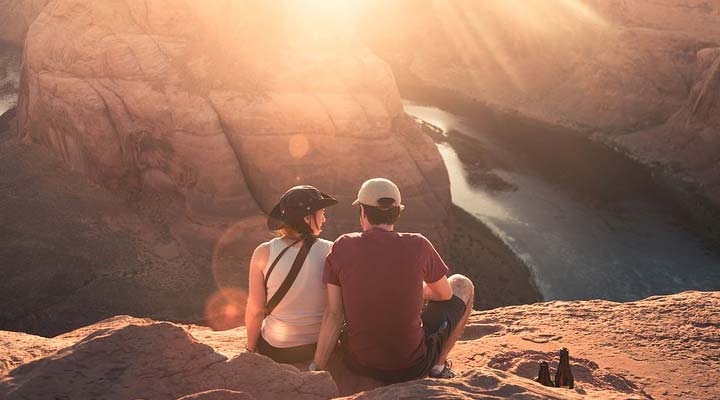 What can be better than giving your friend the memories that she'll cherish forever? Make the starting days of her new journey exciting. Gift them a voucher for an exotic holiday. Gift her the days that she would thank you for. The moments that they spend there, will become more memorable because of the love you enclosed in that voucher.
2. A Couple Spa Voucher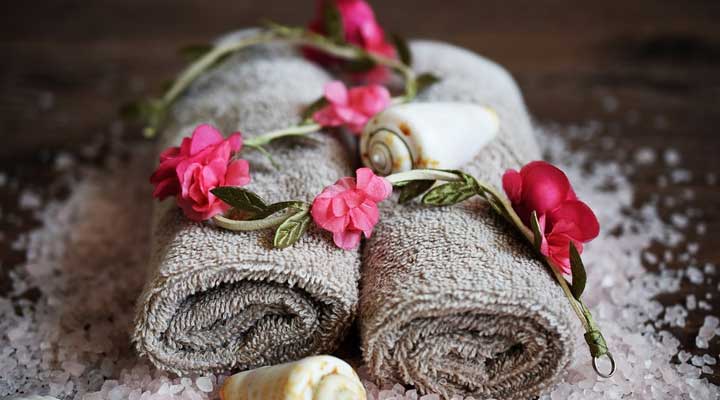 After all the excitement of marriage gets over, the couple would love to take out some moments to relax. Gifting them a spa voucher would be a great idea in that case, as they will be able to spend few relaxing moments together. A Spa Voucher would make a great gift and the couple is surely going to bless you for this loving gesture.
3. A Personalized Nameplate
When two people are hitched, they are very excited and happy about moving in together into a new house, which they can call their home. While they are busy decorating their new abode, you gift them a customized name plate with their names and a warm message on it. This will surely reflect your happiness and the love that you have for the couple.
4. A Collage of Your Photos Together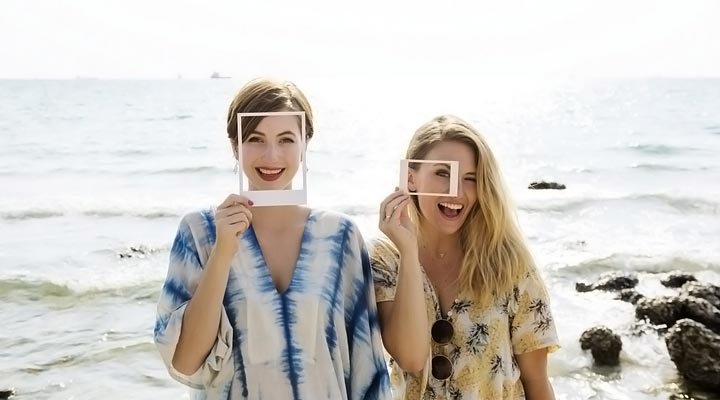 The memories that you created with your best friend for years are unforgettable and will always be heart-warming. You can't go back to that time, but you can surely frame those memories and help her recreate the moments through a beautiful collage of your photos together. These special moments hinged on the wall will always remind her of you and the bond that you share.
5. A Customized Photo Diary
The years that she spent with you are undoubtedly unforgettable for her but the life that she is going to lead now with her better half is going to be full of excitement. You can gift her customized diary with their cover pictures. This way she'll be able to write down all the special moments with her hubby and post pictures of her special days. This is something that'll encourage her to lock the gala moments of her life in her diary.
Also Read:
6. Bar Accessories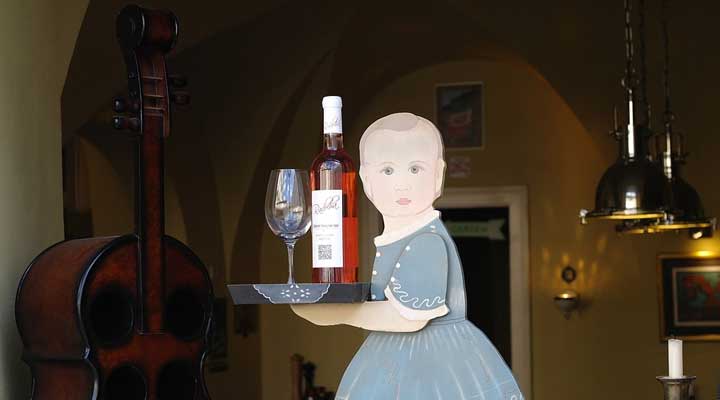 Since they will be loaded with gifts that are too cliché, from all the relatives, you can choose to gift them something unique like accessories for their bar. You can gift them a wine or beer holder or a cocktail maker, for all the drunk times spent together, and the ones to come. This will be one of the best wedding gifts for a childhood friend. You can also try burlap table runner bulk.
7. A Dinner Date with Parents
Before marriage, a girl goes through zillions of emotions as a girl is always very close to her parents. Leaving parents and starting a new life is never easy for her. As you have witnessed her moments with her family and can closely relate to it, you can do your bit before she is wedded to a new family. Gift her a dinner date with her parents, so that in the middle of the chaos of wedding preparations, she can take out few special moments to spend with her parents. For such a warm gesture, not only your friend, but her parents will also be delighted.
8. Tickets for some adventurous trip
It is said that marriage is none the less that an adventurous ride and there would be no harm if you gift her some more moments of escapade. Booking some adventurous trip for them is a great idea if your friend and her beau are both adventure lovers, and it would be way more exciting for them than any coffee maker. Gift them tickets for activities like Paragliding, Sky Diving, Scuba Diving or any such thing that they want to do. Sounds crazy, but this adventurous wedding gift for your childhood female friend will be a proof of how well you know your mad bestie.
9. Basket of Personalized Items
While selecting wedding gifts for childhood friend, you can also opt for a basket full of customized items. That will include coffee mugs, beer glasses, pillows and cushion cover, wall clocks, keychains, photo frames and all such stuff that they are surely going to need after setting up the home. This gift is not only thoughtful but also very useful.
10. Dinnerware
While starting a new life, we want everything to be new, Isn't it? To settle the house the couple needs to buy new furniture, new crockery, new appliances, etc. Gifting them a cute set of dinnerware can be both a personalized and a practical gift. You can give that a personal touch by getting them designed with their initials and cute quotes.
11. Wine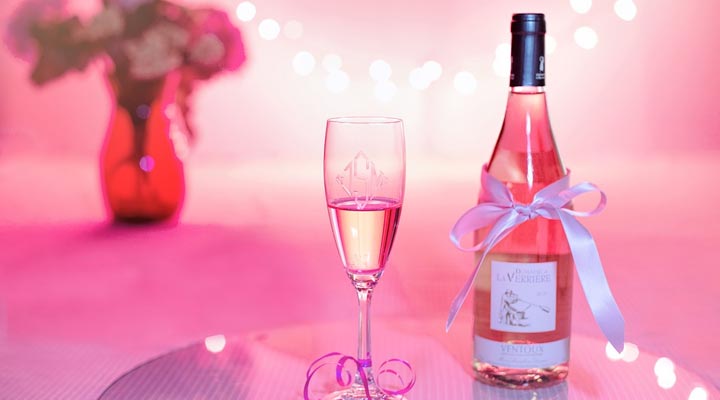 An expensive wine with beautiful long-stemmed glasses makes a great gift for a romantic couple who enjoys exotic alcohol. For a friend who has spent many drunk moments with you, wine is going to make her nostalgic and happy both. You can choose from many exotic wines available or can opt for homemade wines as well, that can help the unwind.
12. Cosmetic Voucher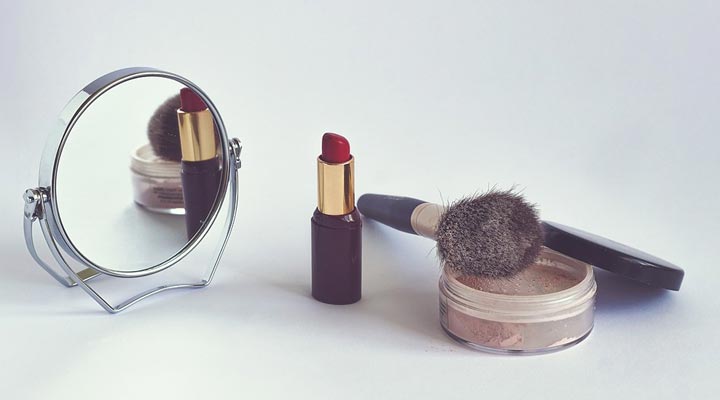 Not only diamonds but cosmetics are also a girl's best friends. You know the choice of your friend well and the brands that she prefers, so you can gift her something that she can use for her wedding and honeymoon. Present her a voucher from her favorite cosmetic brands so that she can choose the things she is going to need. This is certainly a great gift for a girl who loves make-up.
13. Travel Kit
A travel kit is a great wedding gift for childhood friend. She will permanently be free from the stress of preparing travel kit every time she is traveling. You can fill the kit with the travel essentials and her favorite things that she loves to carry while traveling. A best friend's job is to make their friend's life hassle-free and by gifting this you can do your part ?.
14. Contemporary Paintings
If your friend knows art and is in the process of getting the wall art done for her new house, gifting her a contemporary painting can be a unique idea. According to the color scheme and theming of her house you can choose from the various styles of the paintings available like Contemporary Art, Modern Art, Graffiti, and many other options. You can get the painting done by famous artists or choose from some reliable home décor stores with original paintings.
15. Jewelry
And there's no reason why you should not buy smart jewelry for your childhood love. Girls love jewelry and they don't mind having a big stock of traditional or contemporary jewelry. You absolutely don't need to give a second thought about this gift as you know her taste and never-ending love for jewelry.
Things to Consider before Buying a Gift
Buying a wedding gift for childhood friend is not just a task that needs to be accomplished, it needs efforts and some thoughtfulness, after all, she is your lifeline. You also do not want to gift her something that she would laugh at for her entire life, so take proper care of her interests and likes before finalizing it. It's also advisable that you buy something for both, no matter how small that is. Make sure you plan and shop in advance, so that you have enough time to decide on the final wedding gift for childhood friend.
No matter, how expensive gift you buy, it is always your presence on her big day, that is going to be the most precious gift for her. A gift that cannot be measured in monetary value and which does not require many efforts ?.
Reader Interactions