The importance of a gift cannot be defined in words. It is just not a material packed in a wrapping paper but a bundle of emotion and feelings put together in a single box. Gifts for girls say a lot on the behalf of the giver. Sometimes, when you can get words to express your gratitude, love, care, and concern in words, buy gifts to get the feelings expressed in the right way. A casual gift idea for a female friend acts as a reminder that keeps on lingering the friendship, care, and love. Casual gifting ideas for a female friend symbolize your friendship with her in the best way.
Why should you give something to your female friend?
If you are fond of your friendship with her, probably you would never think of the question "why" while buying a gift for your female friend. However, if you cherish money more than your relation, a gift shall be a worthless thing for you.
How to select the best casual gifts for a female friend
Selecting the right gift for a female is more important than finally handing it to her. When you are finalizing the right gift for your friend, the joy of giving it intensifies manifold. So let us take note of the following parameters while grabbing the best casual gifting ideas for a female friend –
The color of the gift matters when it is a female. You just cannot randomly choose any color for a girl.
Give her something according to her personality. For instance, if she is fond of reading books, give her something like a novel or an encyclopedia.
Ask some questions so that you would know what she likes and planning to buy.
Do some research about the recent current trends in female fashion and gifts for girls.
Make sure you buy the right size for her. For instance, if you are going to choose a ring, shoes or bangles common they should fit her body appropriately.
So finally let's know about the list of best casual gifts for a female friend.
Also Read
Best gift ideas for aunt from niece
Best sweet and revengeful post breakup gifts
15 best casual gifts for a female friend
1. Cosmetics
I guess this is the best casual gift for a female friend you can pick. Girls are mad about cosmetics and they are always short of it. Hence, if you are going to give her something like eyeliner, blush or lip color, it will be a lot more appreciated than you expect.
2. Teddy bear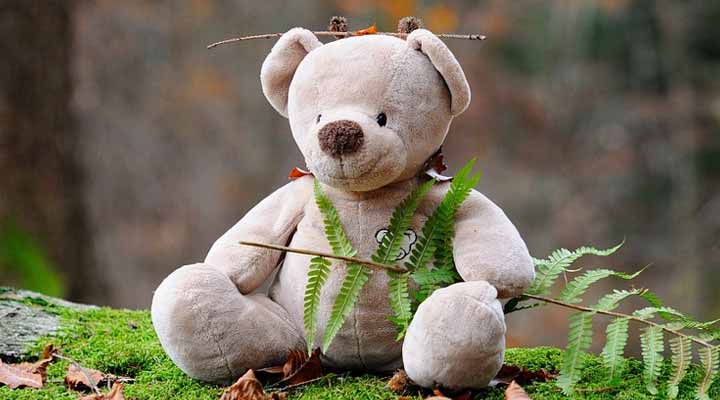 Girls love to sleep with their teddy bears and decorative pillows. The size of the teddy bear should be substantially large if it's her birthday. On the other hand, if it's a casual gift for a female friend, you can give a normal size teddy which looks cute enough.
3. Chocolates
How can you forget those lovely handmade chocolates which form a perfect gifting option? Choose a basket or a small box of chocolates that consists of colorfully wrapped chocolate.
4. Cape top
You don't have to find her size in order to give her a Cape top. The bat Wings of the Cape top compliment every body shape and they are the best to be gifted to someone special.
5. Mobile accessories
Girls are excessively fond of doing their belongings. Hence, a mobile accessory is something that will instantly put a smile on her face. A rhinestone mobile cover on an edified mobile stand is one of the best casual gifts for a female friend. You can check them online or your local mobile shop. Make sure that you know the model of her mobile phone before choosing the mobile cover.
6. Earrings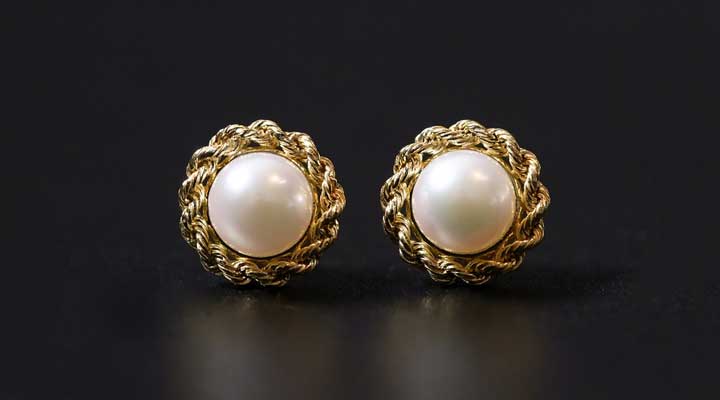 Online shops are flooded with rhinestone, metallic, paper and plastic jewelry pieces. You can buy one that you personally find suitable for your female friend. Tassel earrings comprising of rhinestones shall definitely look substantial and impressive.
7. Coffee mug
A coffee mug that carries her picture along with a nice caption can be gifted as a keepsake. You can also choose random coffee mugs which have nice imprints if you are unable to get a customized one. Again make sure that the color of the coffee mug is good enough. Every time she sips coffee in that mug, you will automatically linger in her mind.
8. Photo frames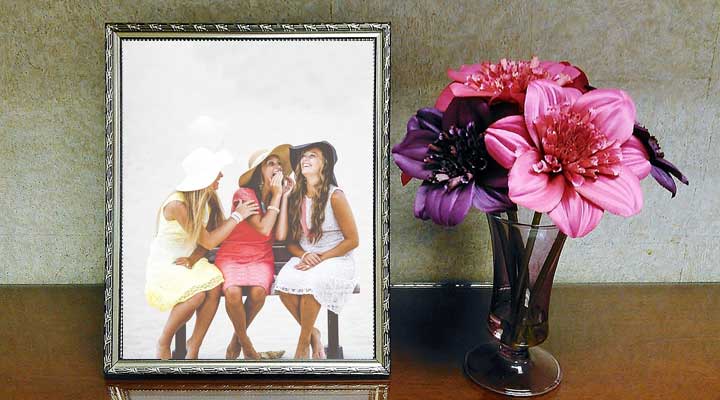 A photo frame that captions "friend" or something similar can be selected as one of the casual gifts for a female friend. You can either choose for multiple photo frames attached together or a single one which is useable as either a wall hanging or a Photo Frame.
9. Table showpiece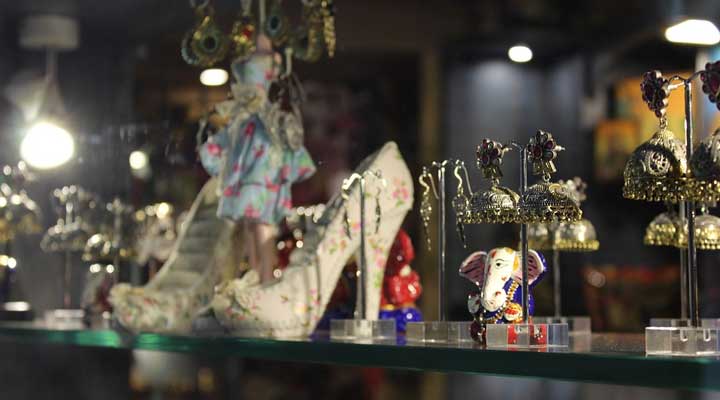 A nice showpiece kept on a table certainly looks quite capturing and soulful. And if it has a small watch attached to it, the utility enhances manifold. You can gift her something similar by scrolling through online gifts shop.
10. Wind chime
Wind Chimes are an evergreen gift. In case you think that chimes are slightly disturbing, you can gift for a mud based hanging which shall adore her home to the next level.
11. Candle Stand
Just like a wall hanging and wind chime, a candle stand also looks happening and enchanting. You can go for your customized candles which consist of the name of your friend.
12. Keychain
Keychain is again a useful commodity for everyone on the go. A keychain is usable for a female as well as a male friend or any person who is near you. The only thing that matters is the kind of keychain you are gifting. Make sure your one is well packed in a nice box and is slightly better than the normal ones.
13. Night Lamp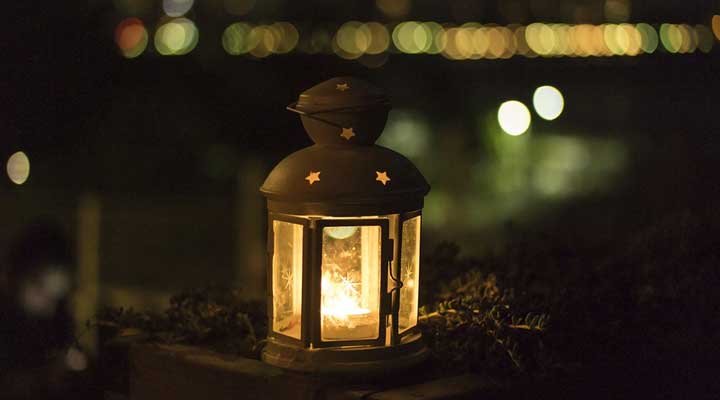 There are millions of night lamps available in the market. You can buy a tiny one that runs on a battery or the electrical one depending upon your choice. Alternatively, you can gift her chandelier to edify her surroundings.
14. Ear plugs
Give her a pair of ear plugs packed in a nice coin box or a tiny case. What is Ear Plug? An earplug is a device that is meant to be inserted in the ear canal. It can protect from loud noises, the intrusion of water, foreign bodies, dust or excessive wind ~ Wikipedia
15. Wrist Watch
If your friend is time savvy and has got great time management skills, you can give her a nice branded watch as a compliment for her. The best is to give a metallic strap watch that lasts longer than an imitated leather one.
Make your female friend's feel really special
I guess anything you gift on random shall put a smile on your friend`s face. More than anything else, you need a smile as the return gift. More than the gift itself, the thought that you took the time to purchase something matters. Do not hesitate in going for some economical type of casual gifts for a female friend. After all, it is always a good thing to express your feelings by substantiating them with frequent Gifts. The received gift shall not only stimulate the feeling of the receiver for you but will also make your friendship eternal by constantly reminding them of you.
Besides everything, if your friend has always been a supporter and a helper, you are gifts shall tell her that she meant a lot and you always wished to express your gratitude. Casual gifts for a female friend would thank her for everything on your behalf.
Reader Interactions