What do you plan to gift your supermom on this coming Mother's Day? I know you are looking for unique Mother's Day gifts for your single mom. You love her so much you want to do something different this year. Don't worry I am here to guide you to choose a special gift for your mom with all the care and love.
Do you know, your mom devotes all her time upon you? Her struggles cannot be compared to anything in this world. Bringing up a child on her own is not a simple task. It involves a lot of sacrifices, tears and, challenges. There are times your mom might have experienced a sleepless night. Tears rolling down on her cheek, thinking about better education for you and will she be able to afford it?. Or thinking about what you will become if something wrong happens to her! She always wants the best for you. You are doing the right thing darling, she deserves something different and special this year. Think and plan beforehand.
Why is your mother still single?
She cares only about you, honey! You know she's still looking beautiful for her age. Yes, she still gets a lot of proposals from men. But she rejects only for you! She forgets about herself and her happiness in order to give you all the happiness you deserve. She cares only for you and your future. Her first priority is you. Don't forget to love her every single day. She is the one who brought you to this beautiful world. Taught you how to speak, walk and, feed you with all kind of wisdom thoughts. Now, no wonder why she is still single. Mother's love is unconditional!
How to choose the best Mother's Day gift for a single mother
Know what others mom have which she doesn't
Look around your house and see whats need to be add or repair
Go through your mom album and figure out what made her happy during her teens' life.
Ask your grandparents and seek their advice. They will know better than you do.
List of 8 Best Mother's Day gifts ideas for a single mom
Mom generally doesn't like fancy things. Make sure that you don't purchase expensive gifts for her special day. They have come to a phase where they understand that it's more important to save money rather than spending it on a gift. It's the thought that counts the most when it comes to gifts for mom. Show your true love to her and make it a memorable day for both.
1. Take a full day off and spend quality time with her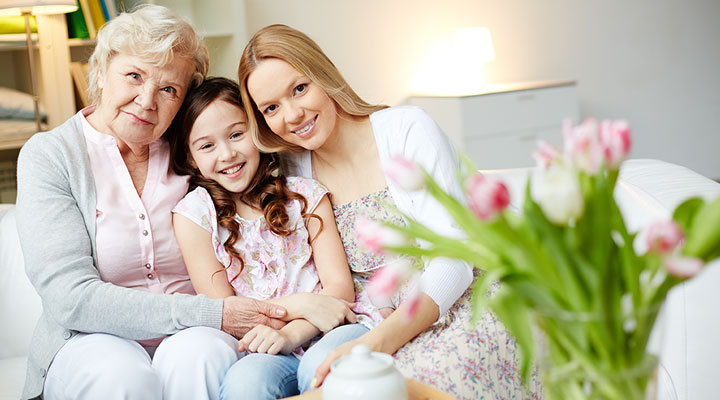 This is one of the best gifts you can give to your mom this Mother's Day. Remember that she always misses you and think of you all the time. Spend time with her, make her feel proud of being around you. Relocate those old pictures of you and her together and listen to her story. There are many a time she wanted this moment with you. So, make her comfortable and listen to everything she tells you, the wisdom thought, how to live a life and so on. One of mom's proudest moment is when her children behave and listen to her with a fully open heart. Mom never shows the wrong path of life to her children. You might be a grown-up now but to her, you are always a child.
2. Write her a love letter and read to her
This sound a little bit old school. But, why not? when was the last time you told your mother you love her? I know you are very busy with your working schedule, working late at night, traveling and even sometimes forget to read your mom's messages. So, this could be the best time you write a love letter to your mom and read it to her in person. Sometimes it is easier to write down your feeling in a piece of paper. You can write down all those lines which you want to say to her. I can assure you that your mom will love it!
3. Flower pots and seeds
You know she loves flowers! Order some creative design flower pots and a variety of seeds. This will rejuvenate her old hobby and activities. It will also keep her busy and make her happy. What she needs at this point in time is a peaceful mind. This kind of gift is more appreciated than chocolate and other expensive gifts to mom. It will also help her be herself because from the time you are born she is all busy in making you enjoy your hobbies. So this can be a gift to her where she can love herself.
4. Customized Beauty/Makeup set
Be more creative this year. Make a collection of her favorite beauty essentials, perfume, night and day cream, essential oil, etc. This gift set is to remind her she's never getting older. She still looks young and youthful. This gift set will add to her beauty. Maybe she forgot her beauty which is hidden below the greys she grew in completing your dreams. Enhance her beauty this Mother's Day.
5. Your hand knitted sweater
I know this is not the right time for gifting sweater. But, this gift is to show your mom you didn't just buy a random gift in the market. It is not about the brand and quality of the sweater but how you sacrifice your time in doing this. Tell her that, you still remember those sweaters and scarf she knitted for you when you were a small child. And, all this creativity you learn only from her.
6. A puppy
Give her a puppy. She needs a friend to keep her busy as well as to protect the house. But this gift depends if your mom is a dog lover. And if she is then getting this little baby to join your family. She might be missing you and, I know it's not easy for you to be around her so get a baby puppy to let her love him.
7. Creative Homeware/Home decor
If your mom loves decoring the living room. You can gift her a nice crystal home decor set this Mother's Day. If you think chandelier is too much, you can go for beautiful wall art, wall clock, or photo frame. At this stage of life what mom cares about is home.
8. Yoga Class
Enroll her to the best nearby yoga center where she can make friends of her age and socialize with others. She will also become more healthy and fit. Or, you can gift her a good quality yoga matt and other home exercise types of equipment.
You yourself are already a gift to her
These are the 8 best unique Mother's Day gifts for single mother this year. Try gifting one from the list and see her reactions. Be confident you will not disappoint her in any way. You yourself are already a gift to her.
Don't forget to say "Mom, I love you! You are my everything" to your hero this mother's day. Not every superhero has a costume, some just come in the form of mothers. Be proud of this women because she is the reason that you are able to read and write. Happy mothers day to all the heroes.
Reader Interactions