The Farewell of our school is the most memorable but heartbreaking incident, happened in every student's life. It is very hard to leave our teachers especially our favorite one, and the hardest is to find a thoughtful gift for your favorite teacher. The gift chosen must be in such a way, that a glance at the gift should instantly bring your lovely face to the teacher's mind. Do not feel stressed in finding them. I am here to give you an outline on thoughtful gift ideas for your favorite teacher.
'Teachers are the second parent' is a saying and you could feel this impact when you are in the final school year. The time we spend with our teacher at school is more than the time we spend with our own family. They are the role model to us in our childhood. Before having an idea of becoming a doctor, an engineer or any other profession, we all have longed to become a teacher. This inspiration was mainly from our school teachers. There are some teachers, we wish to do anything and we love them more compared to all the other teachers.
What gift should I give to my favorite teacher?
The answer to this question is the confusing task. But if you really think there are many things you can do to impress your teacher. You can gift your teacher by knowing their likes and dislikes. As teachers are spending more time with you rather with their own family. You can surprise them by setting up their family meetups. If your teacher is fond of music, then you can gift him/her all their favorite albums. You can gift your teacher's coupons and gift cards. Or you can make a subscription for a year to entertainment categories like Netflix and Amazon. If your teacher is fond of traveling, then you can give him/her tickets to travel destinations nearby. This will not only make your teacher refresh their minds but also a memorable travel experience under your name.
You can also gift your teachers with crafts exclusively made by you. These gifts are made by you and when your teacher sees it, they will see your affectionate work. There are many Do It Yourselves (DIYs), I will be sharing you in this article. You can make it and gift your teachers.
How to chose the best gift for your teacher?
The unique gift ideas for the favorite teacher can be chosen based on your teacher's like and dislikes. Some of the teachers like creative gifts. For those teachers, you can do certain gifts by yourself. The gifts can be personalized cars where you can pour the heart out of how you feel about your teacher. Since everyone uses social media nowadays, you can know about your teacher's likes from their profiles. Your teacher would have spoken about their life and the things they like at least once. From that, you can plan to surprise them with a gift.
15 Thoughtful DIY gifts for your favorite teacher
With all the doubts of what to gift and how to gift, let us move to the important thing. The best gifts for your teachers can be bought with help of fifteen following ideas.
1. DIY School supplies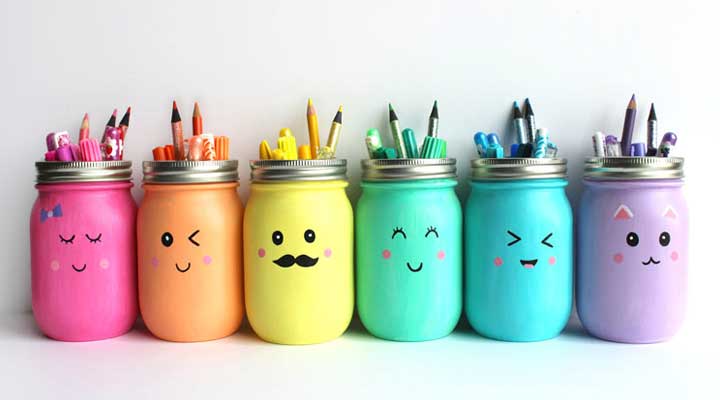 Thinking of giving your teacher something useful and relevant, then you can gift them with stationery items. Because their work is mainly based on these items. They often ran out of pens, pencils, highlighters, and sketches. You can give them separately or you can do a creative stuff using those items. Mount them one by one and present it to them as a stationery cake. There are many ideas for making do it yourself school supplies.
2. DIY Monogram mug
This mug can be done with cheap sources like a ceramic mug. A stencil made of your teacher's first alphabet, multisurface paint, a brush, a tape, and a marker. Clean your mug free from any specks of dust and with the help of a stencil, draw the alphabet on the mug using the marker. Now color it with the multisurface paint. Place a tea packet or a coffee packet on it based on your teacher's favorites. Add a few pens, pencils, and markers. Tie a bow ribbon and write a tag of your choice.
3. Video recording and editing
We are living in a digital world and everyone likes images, videos as a gift. We can exhibit a great amount of creativity using many editors, collages and digital frames. You can gift your favorite teacher by recording a video. It can be either singing your favorite teacher's song or just speaking your heart out. You can create a music video with musical instruments and you can write your own lyrics. This not only exhibits your talent but also your love and affection towards your teacher.
4. DIY Trail mix jars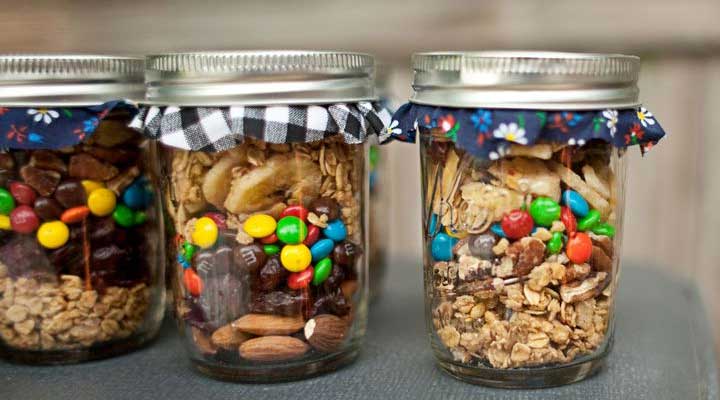 This gift is for the teacher who likes snacking nuts and chocolates. For this, you need a mason jar, nuts you wish to mix and a card. Take few cashews, almonds, banana chips, dried pineapple chunks, coconut flakes, and white chocolate chips. Place them inside the jar and close it. Mix all the ingredients by giving a good shake. Then write the teacher's name on the jar and paste it on the jar. You can also switch ingredients with cherries, colored ball chocolates, walnuts, and dry seeds.
5. DIY Potted plant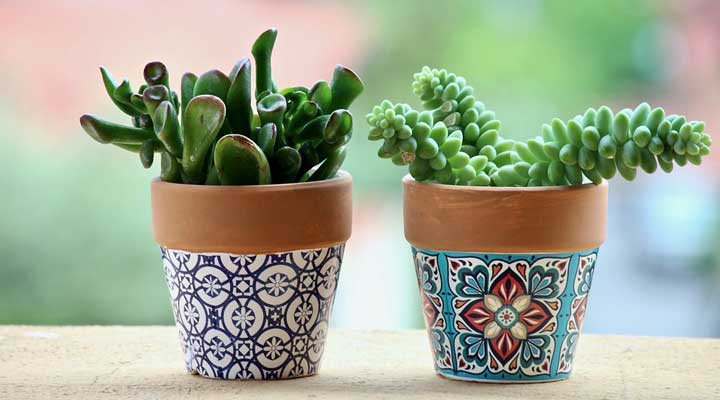 A plant like succulents can be gifted for your favorite teachers. Although they like green lush plants on their desk, they do not find enough time to water them regularly. That is why you can gift them succulents which are needed to be watered once or twice a month. For doing this, you need a small ceramic bowl, aquarium rocks, succulent plants, potting soil, tag, and a ribbon. Take a ceramic bowl and fill it with potting soil. Now carefully take the succulent plant from the pot and replace it in a ceramic bowl. Fill the plant's surroundings with few aquarium rocks to give a finished look. Now write a tagline, "You made me grow" or "You are the reason I'm growing". Tie a bow around the bowl and your unique teacher gift idea is implemented.
6. DIY Chocolate pencil
This is one of the unique gift ideas for a favorite teacher. For this, you need a chocolate candy, different colored card stack, aluminum foil, and double-sided tape. First, roll the end of the chocolate with a small bit of pink color card and paste it. Then take a yellow card stack of a 3.5inch*1 inch (4 cm*2.5 cm) and cut their ends in the triangle shape so that if you unroll it shows pointed edges. This gives an outlook of the pencil if it gets rolled on the remaining portion of the chocolate. Now it looks like a yellow pencil with a pink eraser at the bottom. Take an aluminum foil and place it as a lead in the pencil. Your DIY is now ready to gift.
7. Homemade Pretzel, Cake or Pie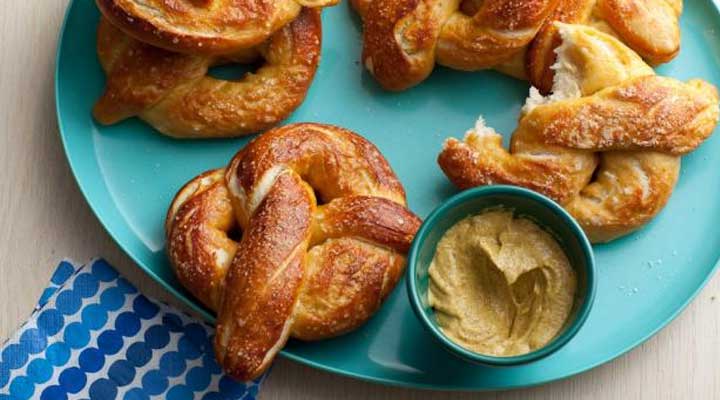 It is a simple and unique gift to surprise your teacher. Take a few pretzels and place it on the oven tray. Place a chocolate piece on it and bake it for 170º F (75º C) for 4-5 minutes. Now the chocolate gets melted and place few cherries on the melted chocolate. Pack a bag with 4-5 pieces and you can gift it to all the teachers.
8. Customized Tote bag
A tote bag is always a teacher's favorite. It is easy to carry a large number of goods in a small bag. Take a simple tote bag and make an embroidery design of your choice. Write the teacher's name with the backstitching embroidery design at the bottom of the bag. You can also add a gift card and place it inside the bag. You can extend your creativity on this.
9. DIY Globe
It is a unique teacher gift idea by modifying the globe. Spray the globe completely with your favorite teacher's color and draw her name in a calligraphy font. You can also write teacher taglines like," you mean the world to me". These gifts can be made so that the teacher places it on her desk.
10. DIY Containers
Small containers can be made by you for storage purposes. Take a few pots like boxes and color it with paints. You can place rubber bands, pins, paperclips, small chocolates and so on. The teacher often misplaces such tiny things and it is a useful and wonderful gift. I am sure that your teachers will love this gift.
11. Combined funds
You can collect some amounts from your classmates and donate it for needy people. You can also make donations to foundations under the name of your teacher and you can present it to him/her. The greatest pleasure is giving and your teacher will love it. Your teacher will be proud to have students like you. You would be a trendsetter for all the juniors in your school.
12. Surprising them by family visits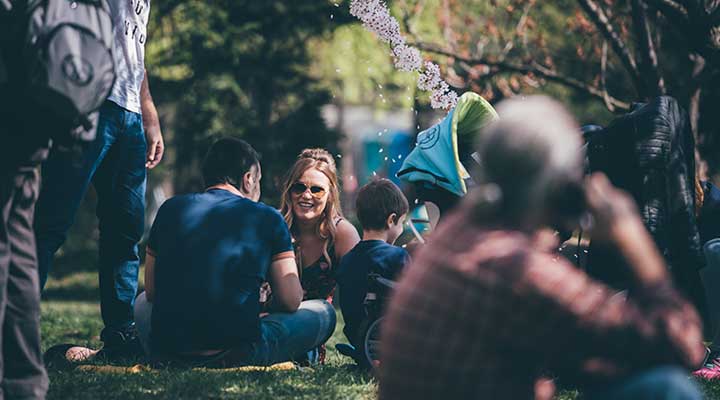 Plan a day outing with your teacher. Take her to her favorite restaurant for lunch; take him out to his favorite actor's or director's movie. Take her to favorite nearby destinations like beach, lake, hill or even a shopping mall. At the end of the day, call out their family members to visit your teacher and make her spend time with her family. Because she is working hard, for her family and could not spend time with them. This would be the most memorable gifts ever to your teacher.
13. Handwritten notes
Every teacher does not expect you costly gifts. They are even satisfied with your good conduct and marks. So if you cannot afford any "things" do not depress. Just take out a pen and paper. Write all the things you like about your teacher, what you inspire from him, when you first met her, and pour the heart out on how you will miss him.
14. Coupons and shopping cards
If your teacher loves to binge watch online series, then gift her like Netflix subscription for a year. If your teacher loves shopping, then gift her with coupons and shopping cards. If your teacher loves to watch movies, gift her movie card for a premiere show. By these gifts, you make their day more memorable with their enjoyable activities.
15. Personalized cards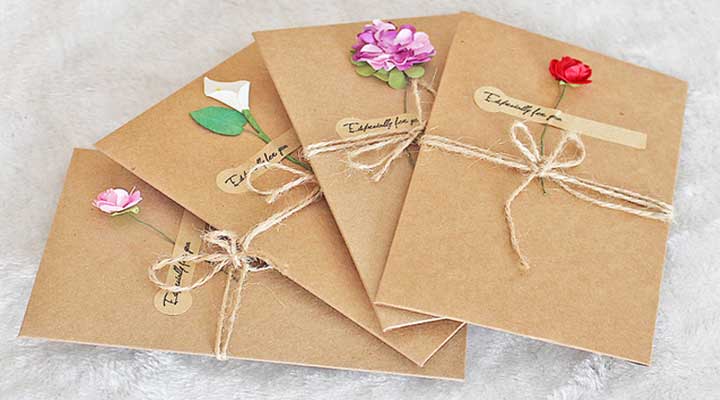 A gift card can be boring, but if it gets personalized, then it would look different. You can personalize it with the teacher's images, your photos with him/her, small sticky notes with amazing taglines, and your handwritten messages.
Make your farewell a memorable one
You would have hatred for teachers on your school days, but you all would feel a deep sense of hurt, at the end of your school life. They look rude and strict only for our sake. With the above-said ideas, surprise your teachers and make them happy. It is only a farewell to school but tries to continue your relationships with the mentors till the life ends.
Reader Interactions