The wedding season is almost here, where the bride is already losing her cool and the groom is drowning in innumerable planning. Every wedding season, the same story is repeated where the newly-weds suffer from anxiety disorders and still manage to walk down the aisle with a smile on their faces. The wedding season is tough for the relatives, friends, and people attending the wedding as well. There is so much shopping to be done, some pounds to be shed, some pimples to get rid of, and some gifts to be purchased. There are classes of gifts when it comes to wedding season. In case you are a close relative, there is humongous attention on your gift with greater expectations. When it comes to friends, there is a little attention to your gifts as well as a dreadful look at the mention of your name. Friends can be unpredictable; they can embarrass you with your gifts and at the same time make you emotional with sweet gestures.
Gifts hold a special place in the Indian wedding
There are various gifts such as Ganesh idols, photo frames, wall clocks, silver utensils which are often rotated from one family to other. It is time to decide on the most appreciated gifts in Indian wedding for the newly-weds. Appreciated gifts are the ones which can be used effectively by the newly-weds, unlike the photo frames and wall hangings. Today, people give thought before making any purchase for someone else, be it a friend or relative. With the abolishment of social stigma, there are few things around the world which have changed. The perspective about Indian wedding has changed; the thought process behind gifting has also undergone a transformation. We definitely give a thought before purchasing sexy lingerie for that best friend or even purchasing a gift card from an e-commerce website.
Gifting ideas available for the newly-weds
Today, there are various gifting ideas available today with the creativity flowing around the world. Wedding gifts for Indian couples are easy at the same time; it is even more difficult when it comes to closed ones. We live in a world where social statuses are determined by the gifts we exchange on weddings. But, we also live in an era where gifting something useful is one of the key criteria to be the good books of loved ones. Friends are the best ones to analyze the appreciated gifting ideas for couples.
Also Read:
Thanks to the internet crazy world, we have better gifting ideas available for the newly-weds. Lavish holidaying ideas, spa sessions, and even gift cards are some of the gifts which the couple can appreciate as a wedding gift. E-commerce websites such as Amazon, Flipkart, Eetsy have introduced special gift cards for wedding season, which can be regarded as one of the best wedding gifts ever for shopaholics. There are some of the Indian banks such as HDFC Bank, IDBI bank which has introduced the concept of gift cards for weddings. There are hotels and travel agencies which have also started offering gift packages for couples. However, choosing out of the various gifting options is difficult and you would definitely need assistance in that work.
How to choose the best gift for a newly-weds Indian couple?
Gifts are a token of love for the loved ones. Relatives often stick by gifting the usual photo frames, utensils and wall clocks. Friends are ones who often wish to embarrass couples and act naughty at times. With the help of relatives on both bride and groom's side, common interest can be noted to opt for gifts. Friends need no special assistance to choose gifts for their friend's wedding. Travel enthusiasts are increasing with time and travel gifting ideas won't ever go out of fashion. It is very important to understand the taste of the couple in order to gift something special to them. Closed ones always wish to outstand with the gifts on special occasions such as weddings. Relatives generally gift the usual, but now with the upcoming trends, gifting option has taken a different turn in this advanced world.
10 Unique Indian Wedding Gift Ideas
1. Money
Yes!! Money is one of the best and most appreciated gifts in Indian weddings. Money comes handy in most of the situations and helps in tackling the crisis situation after the wedding. Relatives mostly insist on giving money as a gift to the newly-wed couples. Newly-wed couples appreciate cash handy after the demonetization practices in India.
2. Alcohol or Wine
Alcohol is one of the most appreciated gifts for Indian couples. As they say, it helps in relieving stress and the aftermath of the wedding season can be stressful. The miniature bottles of alcohol varieties can be one of the best wedding gifts. The wine has been rated as one of the best alcohol to be gifted at weddings. Friends are the best ones to know about the taste of alcohol or wine and can hide them in your luggage without anyone's notice.
3. Holiday trip or a staycation
Today, everyone is enthusiastic about traveling. A small holiday trip or a staycation can be one of the best wedding gifts ever for travel buffs. There are few couples who hesitate to take a long vacation after marriage with the piled up work. Sometimes relatives and friends come to the rescue, gifting the couple a staycation away from the hassle of work and daily chores. There are trek packages, tourist packages and other holiday packages available. The customization of travel packages is also available, depending on the number of days and travel budget.
4. Subscriptions
Have you ever thought of gifting someone a Netflix subscription? Well, now it is time to gift the newly-married couple with the Netflix, Amazon Prime or any other entertainment subscription. There are other subscriptions also available for food websites, or for book lovers. These subscriptions can add value to the gift presented to the couple.
5. Gift cards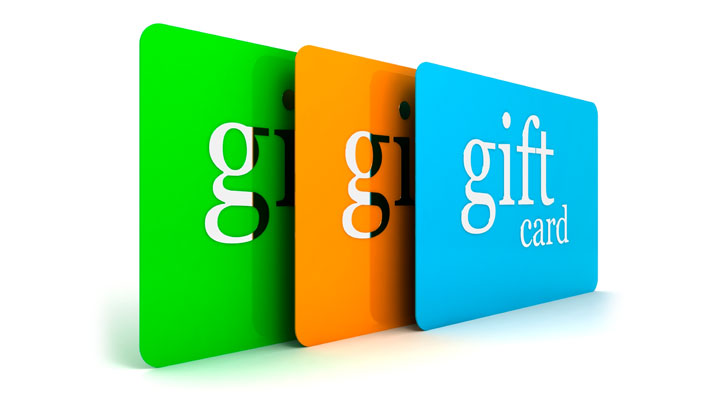 Gift cards are available on most of the e-commerce websites such as Amazon, Flipkart. These gift cards can be used on online shopping sites as well as offline stores. These gift cards have been one of the hot-selling products due to which the gifts have been available with different graphics and personalized message. It is one of the most appreciated gifts in Indian wedding nowadays for shopaholic couples. The best part of these gift cards is its long-term validity and reward points on every purchase.
6. Spa session
Whether it is an arranged marriage or a loved one, there is a lot of stress involved in the whole ceremony. Gifting the couple a session to the spa is one of the best gifts for Indian couples. Indian weddings are tiresome, and a spa session in return to the ceremony is one of the gifts which the couple can appreciate. Spa sessions can also help in building a bond between the couple as it does for friends.
7. Smart gadgets
The tech-savvy generation is fond of smart gadgets such as smart watches, iPads, music systems, Bluetooth speakers. Smart gadgets are also one of the best gifts in Indian weddings. Couple watches can be replaced with the smartwatches of today's generation. Fitness goals have reached new levels today, gifts such as Fitbit and fitness trackers can be one of the best wedding gifts for today's generation.
8. Lingerie
The would-be bride spends most of her time shopping around with her mother, relatives or even her mother-in-law. With the hassle around the wedding, often the bride misses to head out for lingerie shopping. Friends come to the rescue gifting some sexy lingerie for a honeymoon. There are various shopping websites such as Clovia and Zivame which offer bridal wear. Lingerie is one of the most appreciated gifts in an Indian wedding by far.
9. Furniture
Advancing ahead with time, the option for gifting furniture has not changed. The gifting option has been modified, instead of gifting a sofa set; you can gift bean bags, chair or laundry basket to the couple. The recliners and bean bags have replaced the old-fashioned furniture at homes. The bar cabinet is also one of the most appreciated gifts for couples who are fond of alcohol varieties.
10. Personalized gifts
There are various options available for personalized gifts such as passport covers, wallets, luggage tags, t-shirts, bags, flower seeds, potted plant, and others. With the trending couple goals on social media, personalized gifts are one of the best wedding gifts for Indian couples to flaunt their marital status. Personalized gifts hold a special place in everyone's life, where you click pictures together and post on social media.
Conclusion
Indian wedding season brings in the trauma of shopping as well gifting. Outfits, footwear, and makeup essentials are some of the important pillars of the wedding shopping. Gifts are another part of the wedding season keeping everyone on their toes. Jewelry and utensils have become of the outdated gifting options at Indian weddings. Travel essentials and money have been rated as one of the best gifting options. There are other gifting options also available for Indian weddings. Watch for this space for more amazing gifting option this wedding season.
Reader Interactions