Technology transformation is not the only thing which has happened to this world. There are numerous things which have changed in our lives. We switched off the idiot box and got glued to the laptop screen streaming endless web series on Netflix and Amazon. We switched to e-cards for wedding invitations, dumping the hassle of printing wedding cards. We switched to personalized cakes, ditching the usual birthday cakes for our loved ones. We switched to the Kindle version of books, ditching the Paperback formats. But, we clearly know that kindles and eBooks will never replace paper Books & Novels.
The obsession with books increased over a decade ago, with a high inflow of budding authors in the business. Then, emerged an era of cool gifts for book nerd in sync with their interests and favorites. There are great innovations in the market which help in providing a wide variety of products for loved ones. You can also get custom-made bookmarks for the book nerd souls. Everywhere you walk around, there are quirky items available to win hearts.
Also Read:
9 things to gift to the book nerd friend and surprise them with the choices
1. Bookmarks
The first thing that comes to the mind of a reader is a bookmark. Bookmarks are one of the most essential products for books as well as for readers. It enables the reader to return to the page. There are different materials such as paper, fabric, leather or metal used for making of bookmarks. There are e-commerce websites such as Amazon and Flipkart, which provide bookmarks for free along with the purchase of every book. Bookmarks are also customized where its painted with your favorite book quotes or the favorite character name, serving as one of the cool gifts for book nerd. There are wand-shaped bookmarks out of the Harry Potter Series and then there are dragon-shaped metal bookmarks available right out of the Game of Thrones plot. There are quote bookmarks available as one of the most famous book club gifts today.
Instagram: littleinklingdesign, byprojekt, thecraftstudio.ae
2. Coasters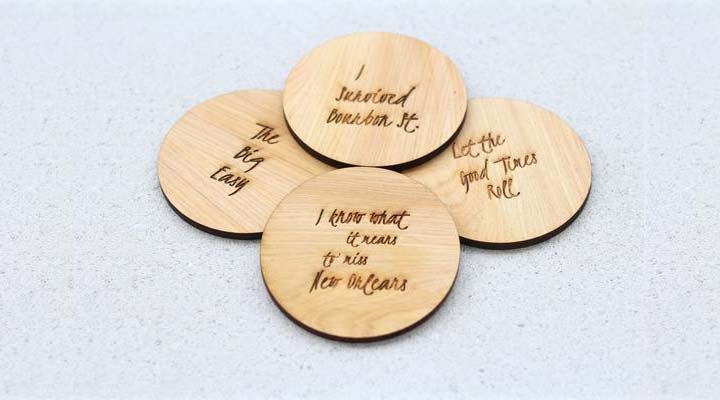 There are few things which work better in combination such as rain and tea, summers and mangoes, books and coffee. With the craving nerdy souls, coffee is never enough during their reading session. So, coasters is one of the cool gifts for book nerd. There are coasters designed with book quotes adding mood to the reading session for the nerds. Coasters are also customized by some of the market vendors. However, there are a variety of coasters available in the market available acting as perfect Instagram mandate post. Souled Store is one of the online stores which consists of coaster pack named after the Quidditch houses from Harry Potter series. These coasters are amongst some of the cool gifts for book nerd.
3. Book-themed candles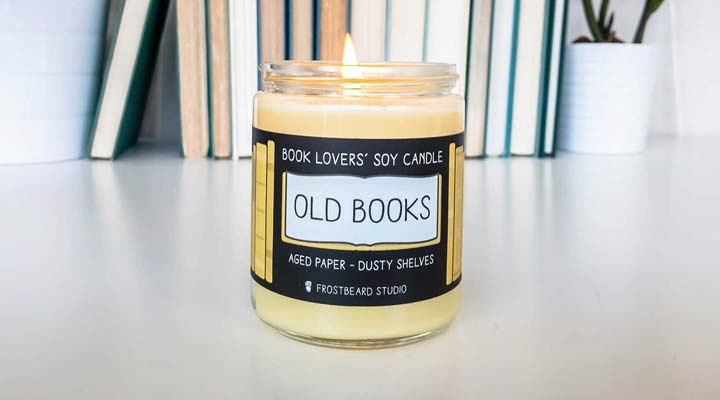 Book nerds are souls from a planet of books, where they land cozy in the bed sipping their cup of hot chocolate smelling scented candles. There are book-theme candles available with different aromas and themes suiting the nerd soul. Over the period, the sale of book-theme candles has increased due to the growing number of book curating houses across the world. For instance: Etsy.com, has book-theme candles named as Huffleclaw, Slytherclaw, Gryffinclaw inspired by famous book series. It serves as one of the best gifts for bookworms. These theme candles are also used for addition to the book box subscription, shaping it as one of the cool gifts for book nerd.
4. Socks
There are weird fetishes that people have around the world. There are some of the us who are obsessed with the use of aroma even in our workplace. Some of us are obsessed with wearing socks while walking around at home, instead of wearing slippers. Literature-themed socks are one of the fancy gifts for book lovers, with varied options. Here, there is a cloth-line manufacturer who has come up with the idea of customizing our socks like never before. Theme socks are designed for book lovers to team them up with their reading session and cozy time together. The Sock Drawer, Souled Store, The Literary Gift Company are some of the website selling literature-theme socks with shipping allowed in various parts of the world. These socks are amongst some of the cool gifts for book nerd friends across the world.
5. Stationary items
Book reading is incomplete without a journal, hundred of highlighter pens, some pencil stands, and a hell lot of sticky notes. Book reading is no longer, a paper bookmark and some tea. Today, it is more than the cliché book reading. Book-themed pencils are some of the quirky gifts for readers and writers. The Library Store, Bookish Gifts, Literary Emporium are some of the famous stores which are used for import of stationary supplies across the world. Sticky notes are the ones which are commonly used to avoid spilling ink on the favorite lines. There are a great variety of these sticky notes available as a cool gift for book nerds.
6. Book-Subscription Box
The new age gifting options available today for book readers. There is book curating houses that design the subscription boxes for the readers as gifts for book lovers. There are new release books added to the box, along with some quirky stationery items and snackable for reading sessions. There are international and national book subscriptions available currently. These box books are a cool gift for book nerds, adding an enormous amount of stationary to their collection. The Big Book Box, OwlCrate, Bookling's Crate design some of the amazing book subscription boxes with shipping across the world. These boxes are one of the great gifts for readers and writers.
7. Jewelry
There are jewelry items designed using the book quotes or famous characters from web series or fictional ones serving as one of the cool gifts for book nerd. There are jewelry houses which special in customized jewelry for nerd souls. For instance: The Bookish Pandora is one of the best-selling jewelry houses involved in the customization of jewelry gifts for bookworms. There are other online websites such as Books etc doing business across the world for quirky jewelry.
8. Posters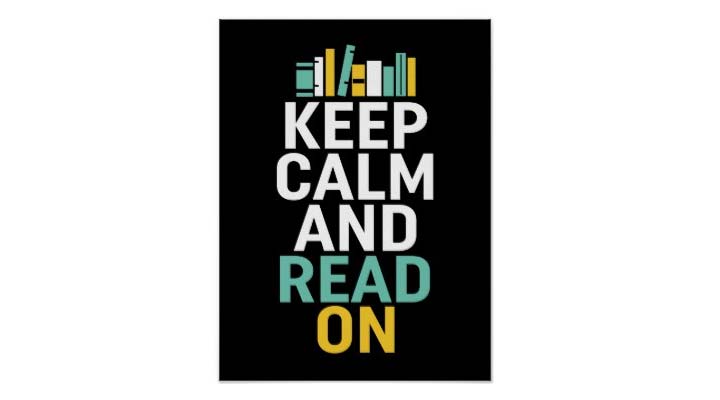 Posters, fairy lights, rug, and a cozy beanbag makes your weekend worth reading. Posters with book quotes or your favorite character quotes have been selling like hot cakes in the business. Posters are one of the cool gifts for book nerd which helps in decorating the room into a cozy little reading corner. They say posters make a little room into a cozy corner you wish to come home to. There are various websites selling some of the great posters for book nerds. There are websites such as Printvenue, or Colorpur where the user can design their own poster and get it imprinted.
9. Book Badges
Book badges are pins with book quotes as well as characters from the stories printed on it making it an option of cool gifts for a book nerd. These can be used for pinning your love for books on the wall or board at work. These are one of the quirky book club gifts available in the business attracting people from all the generations. Souled Store is one of the common online websites which provides options for purchasing book badges. There are book badges from the Harry Potter series, and even from the comics.
Gifting has become difficult and easy at the same time
With the varied options of new age gifts, it has become easier to please people around with the knack for books. The customized products no longer remain restricted to the coffee mugs as gifts for bookworms. We have progressed ahead with time and customized our fabric decorated with book badges. Book badges, stoles and capes are the next-generation fashion accessories and book club gifts for the nerds. Gifting has become difficult and easy at the same time with varied amazing options strewn across the world. It is always a different experience while shopping for something unique on the websites.
Reader Interactions