"There is no friend as loyal as a book", a quote about books which stands true. Books have been a friend always to a lover overcoming break up phase, or a heart-broken best friend. You find solace when you connect with a book. Everyone should develop a habit of reading, as reading makes you wiser in life. Then you stop giving a shit about what people are saying or doing around you. These pieces of papers bound together take you to a fantasy world. The best thing about books is, they never run out of stock. There is always something or the other if your favorite book isn't available at the store. You explore the different world together with books. There is room for everyone in a bookstore: books for children, books for elderly people, books for lovers and the list go on.
With the tech-savvy generation, we forgot to live our life which takes us back to the time when we read comics or time spent with our grandparents who told us stories about mythology and some crazy ruler of ancient times. Each one of us has a favorite storybook while still in school loaded with homework. With time, the reading habit took a back seat in our lives. There is a trending of gifting books which emerged as one of the best gifting options across the world. People no longer wish for tiaras and crate of beer on their birthdays and anniversaries. Now, they emerged smarter and wished for Kindle.
Have you ever thought of gifting something to your grandparents? Isn't it nerve-wrecking job selecting books to gift elderly people? Old age is where they have seen almost everything in life and we as a youth don't connect most of the time. This fails to meet the choice of books you make for elderly people.
Should old people read books and why?
Yes, everyone should be reading books and more books irrespective of their age. The one thing which matters is the genre people read advancing from one stage of life to another. There are more books for elderly people strewn across the bookshelves. You have to look around and pick the right one for your loved ones. For instance- When I was naïve I thought love stories are everything the world is made of. When I grew up I realized life is not what I read in love stories and I hate love stories. I started reading more non-fiction and self-help books. I wonder what would I be reading when I grow old when my children abandon me and I lie silently on my death bed. Books are a companion for everyone.
Senior citizens should read as it keeps them engaged and they forget about the pain they might be suffering internally or externally. There are some of the self-help books for senior citizens, which can help in elevating the spirit and help them to overcome sad thoughts.
Reading on the Kindle Application might be a bit of stressful with the exposure to light at an elderly age. Paperback is one of the options recommended for senior citizens.
Seniors can help their grandchildren in the homework as they have more knowledge of books and the world.
List of the best books to gift elderly people
Though, it is very difficult to choose from the ample bookshelf laid across the world, here we have tried to list the best books to gift elderly people.
1. A Man Called Ove- Fredrik Backman
This is one of the best read for senior citizens, where the story revolves around an old grumpy man and his journey. You will meet the man, Ove in this story who has his own principles, stringent routine and a little bit of fuse. It is a story of an old man and sadness. The neighbors call him "the bitter neighbor from hell". One fine day everything changes when a young couple moves into the house next door with their daughters. The story of an unexpected friendship begins and people witness a man called "Ove". This is one of the best books to gift elderly people, describing a bond of love with unknown people who touch our lives.
2. Water for Elephants- Sara Gruen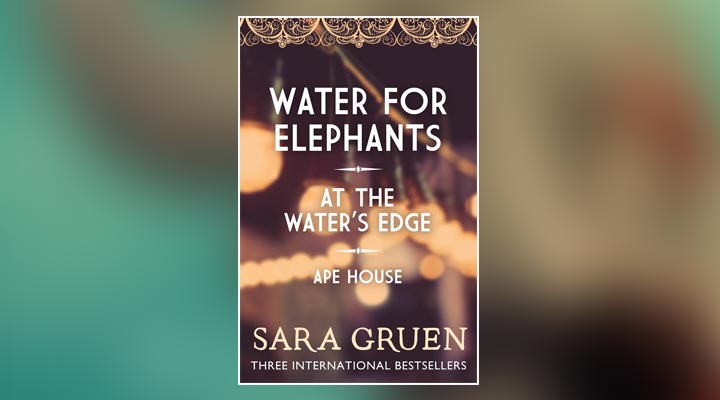 The book is the winner of the 2007 BookBrowse Award for the Most Popular book. It is beautifully written, telling a story of love between two people who belong to opposite worlds. The journey is illuminated by the incredible sense of time and place, defining love as a luxury which few people can afford. It's the story of Jacob Jankowski who's recently orphaned and his struggle with life. It is one of the recommended books for elderly people listed on Goodreads.
3. Lost & Found- Brooke Davis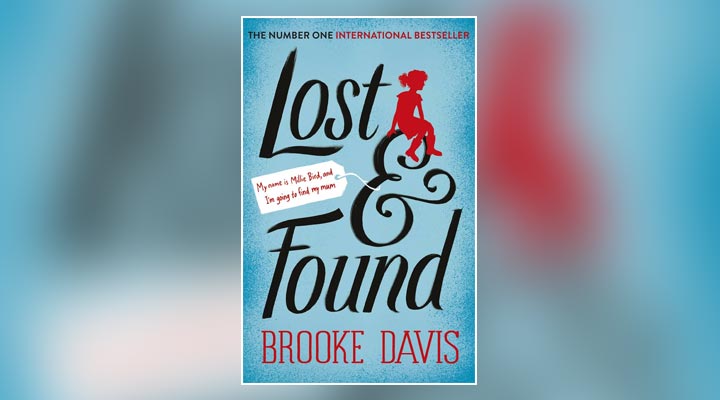 It is the story of three people- Millie Bird, Agatha Pantha, and Karl. Millie is a seven-year-old girl whose mother left her alone in a departmental store. Agatha Pantha is an 82-year old woman who hasn't left her home since her husband passed away. She spies on the little girl, Millie across the street. Karl is an 87-year old man, who once typed love letters with his fingers on to his wife's skin. The three of them set out to find Millie's mother. On their journey, they discover that breaking rules are the key to happiness; old age is not only about death and young hearts can be wiser. This book is one of the best books to gift elderly people describing the phases of life in three individuals.
4. The Old Man and the Sea- Ernest Hemingway
This is a short story of an old fisherman and his supreme ordeal. The story defines the struggle of a lonely man and his survival. The struggle of the old man against the rough sea shows courage to fight out. It is a story of success and defeats every time he pushed his boat into the sea. It is one of the shortest and simplest books elderly should read.
5. Nana in the City- Lauren Castillo
The book is a magical picture book about a young boy who spends a night visiting his Nana. The city filled with noise and scary things trouble him. His Nana gifts him a cape which makes him brave, fighting the city at odds and making it a beautiful place to survive. It is one of the best illustrative books which connect the young generation with the older one. The great illustration makes it one of the wonderful books to gift elderly people, which they can also read to their grandchildren.
6. Being Mortal: Medicine and What Matters in the End- Atul Gawande
The hardest challenge of a doctor is defined in this book. How medicine can not only improve life, they also improve the process of life. It is rare that you hear a surgeon talking positively about medicines. It is one of the eye-opening researches where the surgeon describes medicine as a quality to improve life and its end. In the old age, people mostly think of how they will die, and if death comes easily to them. This book is a way you can visualize the end to be beautiful with the help of medicines, making it one of the books elderly should read definitely.
7. Our Souls at Night- Kent Haruf
The story is an inspiring one when a man and woman in their advanced age, come together to fight the events of their lives. It is a story of brave adventures, their pleasures, and difficulties making them sail through the storm of life. It is one of the shortest read which is recommended as a book gift for senior citizens feeling souls with positivity and hope. This book is one of the books elderly should read to understand the phases of life.
8. Life After Life- Jill McCorkel
The book is a character study which we meet with the passage of time, from the past to present. The story is set in a retirement community describing the wonderful meaning of life and death. Many characters from the elderly community populate the plot of the book. This book focuses on connecting the lives of people in elderly living community centers. This book can be one of the books elderly should read to understand the characters we meet in life.
9. Making Rounds With Oscar: The Extraordinary gift of an ordinary cat- David Dosa
Pets and books are two things which heal a person by saying a word, yet saying a lot of it. It is the story of an extraordinary cat who knew when the end of life was near. He had the ability to provide companionship and comfort to people when they needed him the most. Tender mercy was Oscar's gift. His presence lets the loved one know that it was their time to say good-bye. It is one of the most inspiring books to gift elderly people.
10. The Old Woman Who Named Things- Cynthia Rylant, Kathryn Brown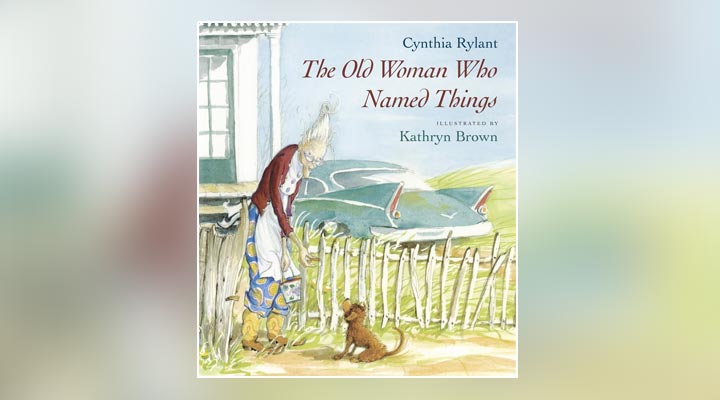 It is the story of a woman who has outlived all her friends and she keeps from being lonely. She names everything around her as if they are characters in her life. She named her house, Franklin, and her bed Roxanne. It is a story of an old woman, who doesn't know she is lonely until she meets a puppy who needs a name and someone who can love. This book is one of the books elderly should read to understand the connection between hearts.
11. The Little Lady Who Broke All the Rules- Catharina Ingelman-Sundberg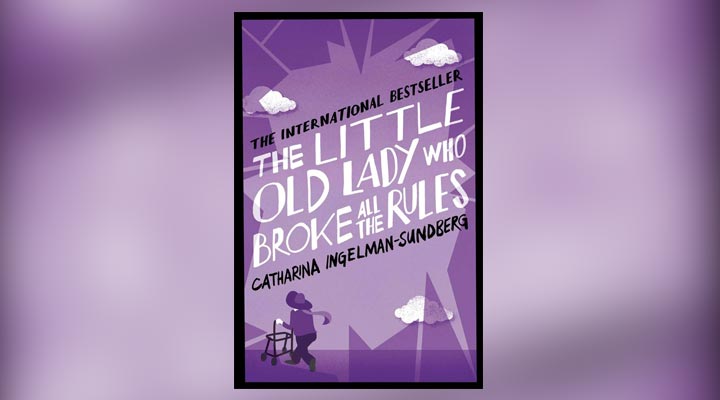 It is the story of a 79-year old woman who dreams of escaping her house and robbing a bank. She is determined to live a life full of adventure, then sulk in her armchair. Along with her four friends, she decides to break the rules and live the adventures. The rebel kicks start at home and resulted in a cunning plan. It is a fun read and one of the recommended books for senior citizens.
12. The Giver- Lois Lowry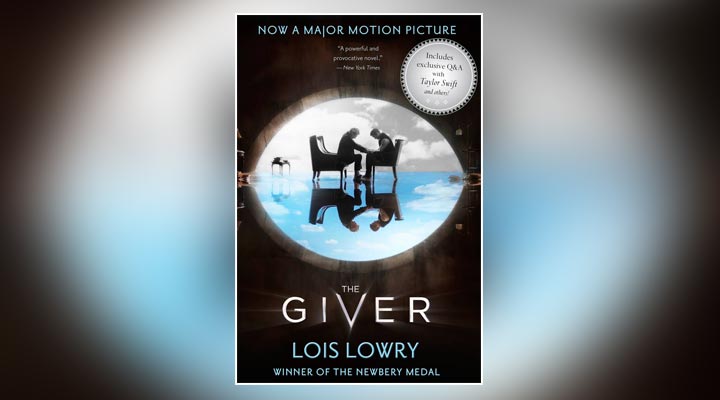 The book is one of the mystery books describing the common philosophy of pain. The dark secrets of the community are revealed when Jonas, a twelve-year-old is given an assignment as the Receiver. A mysterious read for many readers and is recommended for readers with reading maturity. It is a mysterious read and one of the recommended books for senior citizens.
13. Elizabeth is Missing- Emma Healey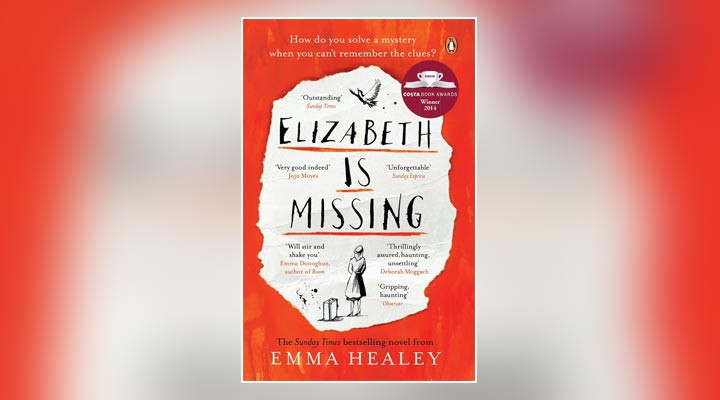 It is a story of an elderly woman descending into dementia and her quest to find her best friend who she believes has disappeared. Her search goes back to decades and the results are heart-wrenching. Maud is the aging elderly woman, who refuses to forget her best friend even in the state of dementia. It is one of the recommended books for senior citizens, describing the bond of love even in sickness.
14. Love Among the Bookshelves- Ruskin Bond
The writer is a favorite for children's books. Yet, he wrote inspiring stories about his life. This book is about his solitary childhood and love he found in bookshelves. It is said that old age is the second childhood. This book is a collection of stories describing his charming life adventures, making it one of the best books to gift elderly people.
15. The Notebook- Nicholas Spark
The Notebook is a novel which describes the story of an old man reading through the pages of his life. It is the story of a woman who fails to recognize most of the things around her. It is one of the most poignant love stories written when the young age love fades with tremors of old age. Yet, it is a story of Noah and Allie staying together forever even in the deathbed. It is one of the best books to gift elderly people, defining the old age love through the new age.
"So Many Books, So Little Time"
Books inspire, that's what shapes a person as an individual. Old age is the place where people have been through every emotion yet vulnerable and scared to face death. There are more books apart from these listed ones, which are the best books for senior citizens. The feelings are stronger in old age hence it is essential to pick the appropriate books for elderly people. Books are a companion which fails to leave your hand, even when you lay on your deathbed. There are millions of books stacked across the world. You make the right choice at the right age. There is always room for more books on your shelf and always place for some dessert. Finish your book list before life beats you in the race.
Reader Interactions