Are you an elegant lady of 40? Then, you should be ready to play the new innings of your life with more energy and life. Yes, this is a time when women go through certain changes in life. The post-menopausal time is really difficult to handle. But, once you love yourself and feel your inner beauty, it will be easy to step into the new episodes of your life.
And to bring positivity into your life, perfumes always play essential roles. Based on your maturity of age, physical and intellectual, this is the time when you can pick the best perfume for 40 year old woman of reputed brands. Today, we will guide you how to pick the most suitable fragrance for you and also discuss the leading brands that you can check out now. Feel young and let's take an aromatic journey with us.
Choosing the Right Perfume for Over-40s
Perfumes are always magical, we guess. They play a key role in changing your mood, making you confident, and appearing in your grace and elegance. If you think you are losing your charm on your man, pick a completely different fragrance that you haven't tried till now, and see the magic! How to choose a perfume for women in her 40's? Here are the best tips to follow:
Learn the Language of Your Perfume
Instead of just jump on any perfume, you need to be patient while buying it. Each perfumehas its own language. You need to understand that. While trying it out, never buy on the basis of the top note. This is the strong fragrance that will disappear within 15 minutes. Then, you will get the second note which will linger for an hour or so. Finally, you get the bottom note. It is the heavy and lingering aroma that will last till the end of the day.
Go for Buying Samples
You have to accept the fact that perfumes are a bit pricey. And if you have any particular preference, then you need to be ready to spend little more. Now, buying an expensive bottle that you find of no use later, is not what you want from your perfume. So, we recommend going for a sample bottle. Use it and check it how long the fragrance stays. Besides, you will also get people's review on it. If you find it suitable, go for it.
Pick the Fragrance Family You Like
While buying perfume for women, this is another important thing to remember. If you are buying for yourself, know about the fragrance family; if someone buys it for you, tell him your preference. Actually, there are four basic fragrance families are-
Floral or sweet: This is for the ladies who are gentle, romantic and loves to dream
Oriental or spicy: This is for ladies who think you can kill men with your sensual charm!
Citrus or fruity or fresh: If you are always bubbling with energy and positivity, this is for you.
Woody or Chypre: This is for those women who like to dominate people around her with a strong
Shop According to Your Skin Type
You often miss this point while buying your perfume, but this is really important. If your skin is extremely dry, the aroma will dissipate faster. In that case, you should go for stronger smells. People with oily skin is an advantage as the aroma lingers for more hours than with dry skin. Besides, you should also know where to apply perfume so that it stays for long. The pulse points of your body are your wrist, ankle, behind the ears, between the breasts, at the ankle, and around the throat.
So, if you had any confusion about buying perfume for women, these tips will surely make you confident about it. No matter you are picking perfumes for a 40-year-old woman or a teenage girl, these tips will definitely help you to pick the right one.
20 Best Perfumes for Women in Her 40's
Now, whether you buy online or from shopping malls, you will be overwhelmed with so many choices. There are lots of fragrances that you can find in the market. Some of them are budget-friendly, while there are many that are really expensive. Today, we will discuss both types of perfumes which are accepted worldwide by the women of all ages, especially by those who are in their 40's or above.
List of Affordable Perfumes for 40 year old Women
Are you looking for an affordable perfume for middle ages women? Then, here are the most budget-friendly ones that won't create a problem, even buying at the end of the month.
1. Revlon Charlie Gold Perfume
If you are looking for a perfume that stays all day long, even if you are going through a tiring day, this is the one you need now. The top notes of this perfume are of mixed fruits, like peach, citrus, apricot, and plum, while the heart note (middle note) is of sandalwood, jasmine, rose, cinnamon and muguet. Are you already impressed? Then, wait for the prop notes of cedarwood with caramel and vanilla. It creates sensuousness and makes you feel younger.
Revlon Charlie Gold has an amazing sillage and longevity. One small spray and that's it for 12 hours. No other perfume in this budget category could compete with Revlon Charlie Gold. It smell rich and luxurious. Main accords: Spicy, Powdery, Fruity, Woody, and Sweet.
2. Judith Williams Queen of the Night
While listing the best perfume for a 40-year-old woman, this one will definitely be on the top of the list. Age 40 is the time to rejuvenate you again. So, wear this perfume that makes you feel younger with every note of it. It comes with the top notes of apple, black currant, mandarin, and orange. The heart note is of cactus flower, lily of the valley, orange blossom, and white peach. he base notes are labdanum, musk, and vanilla. Main accords are Fruity, Citrus, Green, Musky, Vanilla, and Amber.
3. Avon Cherish Franchise Eau de Parfum
If you are looking for a perfume that can serve you throughout the day and keep you fresh after a tiring day at office, this is the fragrance you should pick up. Wear this one that comes with the top note of strong cherry blossom, middle note of jasmine and musk and the base notes of musk and sandalwood. Another amazing thing about this perfume is that it stays for a longer period than any other perfumes. The main accords are white floral, fruity, sweet, and musky. Avon Cherish Franchise is an interesting perfume in a way that it changes so much throughout its life-cycle. The opening is sweet and the dry down is fresh, innocent and beautiful.
4. Yardley English Lavender Perfume
It is already proved that ladies of 40s or above mainly prefer soothing aroma that lingers throughout the day and gives a fresh feeling always. This particular perfume definitely belongs to that category. The top notes of this perfume are rosemary, lavender, eucalyptus, and bergamot. The middle notes are mainly clary sage, geranium, and cedar. The base notes you get from it is of musk, tonka beans, and oakmoss.
5. Benetton Hot Edt
Do you want to turn men's head with your presence? This woody noted perfume is the best thing to enhance your appearance in a party. With lemon and rosewood top notes this perfume starts your day. Then, comes the middle notes of apricot and iris, and finally, the base notes of vanilla and oak moss give you a great day with fun.
6. Rasasi Romance EDP Women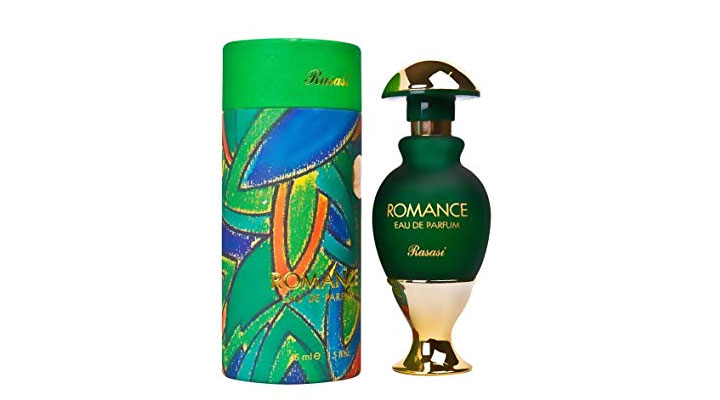 While talking about the most budget-friendly perfume for women, this will be on the list. The name defines its character completely as the perfume is the epitome of femininity and enhances romanticism in you. You will feel elegant and graceful after wearing it. The top notes are hyacinth, ylang-ylang, raspberry, galbanum, peach, and apricot. The the middle, notes are jasmine and rose. The base notes are musk, cedar, sandalwood, amber, and powdery notes.
7. Titan's Skinn Nude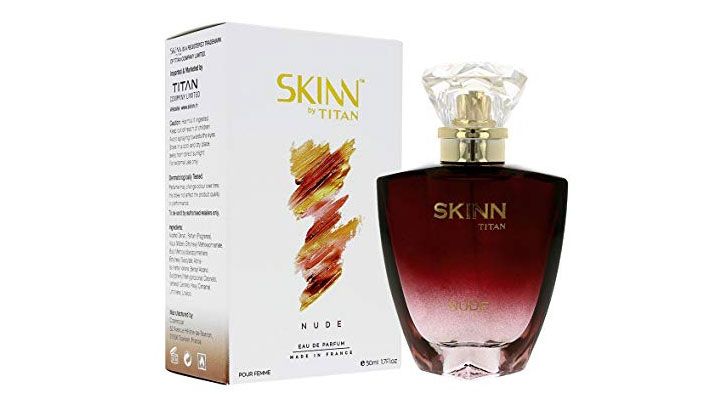 A list of affordable perfume for middle ages women will definitely include this perfume as it is famous among ladies for making them so much appealing and forgetting their age. This natural perfume smells really sexy and elegant. The top notes are raspberry and litchi. The the middle, notes are peach rose and rose petal. The base notes are firewood and tonka beans.
8. The Body Shop Japanese Cherry Blossom
Hopefully, the name has already clarified the nature of the scent. Yes, it is the best perfume that can make you feel walking through the garden of cherry blossom. The fruity and floral notes of the perfume can make you feel exotic and confident. The fresh fragrance can help you to forget all bitterness of life and start anew. This beautiful fragrance is created with the amazing notes of cherry blossom, apple zest, and magnolia.
9. Curve Crush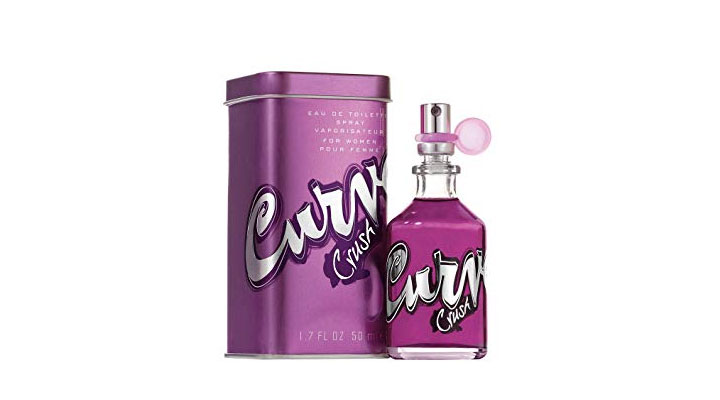 The floral note of this perfume will remind you of a valley, full of flowers and you are running through it! Apply it once and you can make a grand entry with it. People are bound to ask you about your perfume. Make them jealous! The main ingredients of this perfume are tea, sugar, cinnamon, milk, cloves, cardamom, musk, ginger, vanilla, and pepper. The main accords are warm spicy, fresh spicy, milky, cinnamon, vanilla, and sweet.
It opens with a powdery scent with a hint of cinnamon. At the dry down, the powder mellows out and the milky vanilla chai comes out for a heavenly aroma. It is a very comforting scent.
10. Calvin Klein Obsession Eau de Parfum
The alluring fragrance of spicy and oriental accords can give you a sparkling effect on your mood this beautiful perfume is enough to excite the man next to you! Wear it and you will feel like the celebrity. The unique amalgamation of a variety of notes has made this perfume a must-have on your dresser.
The top notes are andarin orange, green notes, vanilla, basil, peach, lemon, and bergamot. In the middle, notes are spices, orange blossom, coriander, oakmoss, jasmine, sandalwood, rose, and cedar. The base notes are amber, civet, musk, vetiver, vanilla, and incense.
Premium Perfumes for Women in her 40s
So far, we discussed the adorable perfumes that are budget-friendly. Now, we are going to enlist some of the perfumes which are a bit expensive; but once you wear it, you will know how each penny is worth spending on the product. If you are looking for the perfumes for women in her 40's, here is the list that will surely overwhelm you. So, ladies, gear up and here are the best fragrances to exemplify your persona!
11. Viktor and Rolf Flowerbomb
How about starting a day fresh and floral notes? Yes, this is the perfume that can help you to overcome Monday morning blues. The top notes of the perfume come from the beautiful blend of bergamot, green tea, jasmine, rose, freesia, and orchid. As the day goes by, you will get the base note of musk, patchouli, milk, and talcum powder. Once you wear it, it will definitely make you feel confident and strong.
Flowerbomb is true to its name, without a doubt. It is the epitome of youthful, attractive, beautiful, sexy, playful, irresistible femininity and girlishness. Flowerbomb is 100% feminine and playful. It smells like light pink fuzzy magical fluffy. The sillage and longevity are wonderful.
12. Calvin Klein Obsessed Women Intense
At or after 40, you often explore a completely new side of your personality. This is the age when you find different meanings of life and want to spend it in other ways than you did so far. How about enhancing your personality with an aroma that adds more sophistication to your style? This is the perfume that can do this for you. It is one of the best affordable premium perfume for women. It belongs to the fresh fragrance family.
Top Note: Citrus, elemi, and neroli.
Middle Note: Lavender, sage, and violet leaf.
Base Note: Musk, Iso-e-super, and ambrette.
13. Yves Saint Laurent Black Opium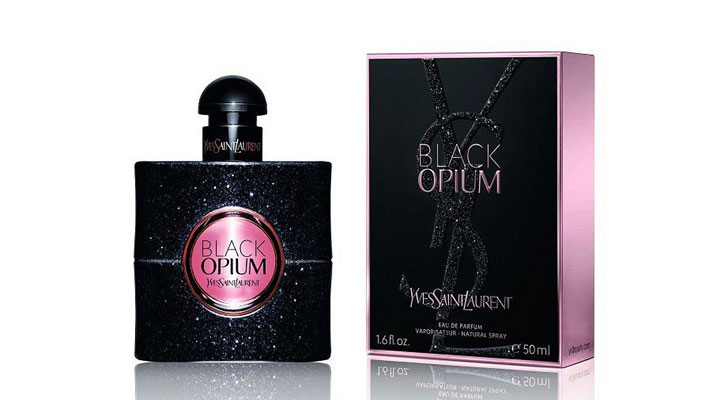 Age is just a number, right? So, if you are that 16-year old girl from inside, this is the perfume that you should wear to make your nights colorful. Rejuvenate yourself and present a new you to your partner with this perfume only. Be bold and different and see how you be the focus in the party tonight!
Top Notes: pink pepper, orange blossom, and pear.
Middle Notes: coffee, jasmine, bitter almond, and licoroce.
Base Note: vanilla, patchouli, cedar, and cashmere wood.
14. Shalimar by Guerlain
If you are looking for the French fragrance to modify your personality, this is the one that you should buy now. The aroma will create a scintillating effect on your mood and the people around you will definitely get attracted to you. Are you leading a team meeting today with a presentation? Wear this perfume to create a charm on your seniors and colleagues.
Top Notes: bergamot and flowers.
Middle Notes: jasmine, rose, and iris.
Base Notes: tonka bean and vanilla.
15. Marc Jacobs Daisy Eau So Fresh
This is another perfume that belongs to the floral and fresh fragrance family. To enjoy a sun-kissed day, this perfume is the best. Once you wear it, you will feel running through a valley of flower in the spring. You can wear it regularly or on special occasions where you want to bring out your extra feminine side.
You can't go wrong with this perfume and it is cheaper for its size compared to other brands that doesn't last. Daisy Eau So Fresh is a lovely fragrance, sweet, feminine, young but not childish at all.
Top Notes: raspberries, pink grapefruit, and pear.
Middle Notes: wild rose, jasmine, violet, litchi, and apple blossom.
Base Notes: soft musk, Virginia cedar, and plum.
16. Modern Muse Estee Lauder
Are you fascinated about using a fragrance from the valley of Switzerland? This is the one you need it then. You can wear the perfume any time you want, but to make an impression at your club night, this is the one you can wear now.
Top Notes: dewy petals and mandarin.
Middle Notes: tuberose, honeysuckle nectar, lily, Chinese jasmine, and jasmine sambac.
Base Notes: patchouli, musk, Madagascan vanilla, and amber wood.
17. Chanel Coco Mademoiselle Eau de Parfum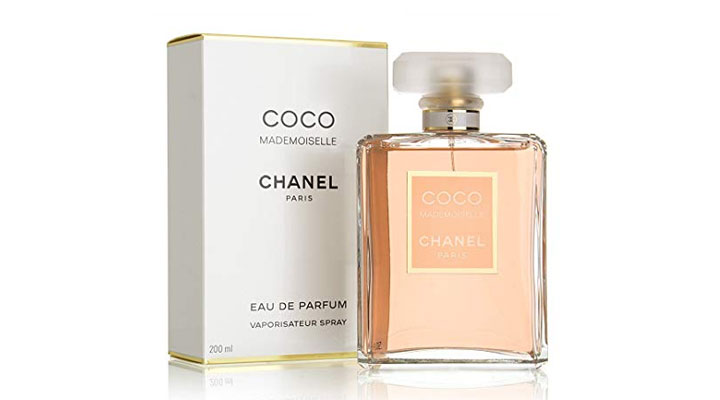 A lady must have a Chanel in her collection of perfumes. And while looking for what to own, it is definitely the Coco Mademoiselle. Wearing this perfume is the celebration of your womanhood. While the aroma is so amusing, it is also the bottle that looks amazing on your dresser. This aroma is for those women who are brave by heart and prefer elegance and luxury.
Top Notes: Sicilian orange, Sicilian grapefruit, and bergamot.
Middle Notes: rose, litchi, and jasmine.
Base Notes: bourbon vanilla, Haitian vetiver, and white musk.
18. Gucci Women's Bamboo Eau de Parfum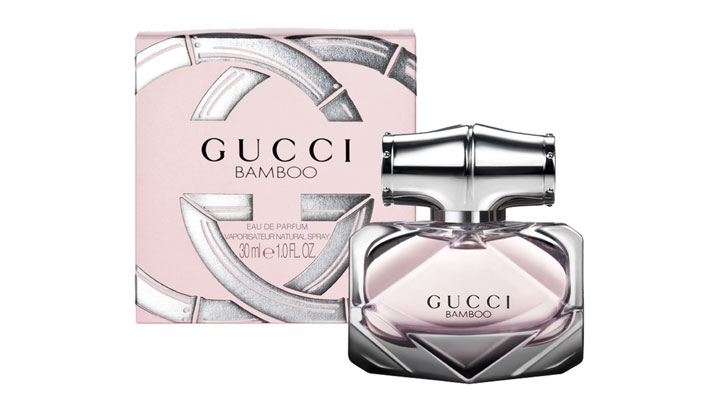 If you are an adventurer by heart, this is the perfume you must have on your dresser. Without a Gucci, your perfume collection won't get completed. Enhance your femininity with Women's Bamboo.
Top Notes: Casablanca lily.
Middle Notes: ylang-ylang and orange blossom.
Base Notes: sandalwood, grey amber, and Tahitian vanilla.
19. Tom Ford Black Orchid
This is for women who still want to be the queen of hearts. The strong, musky aroma is perfect for the adventurous women who love to explore life. Want to try your seductive spell on someone? Wear this perfume and you won't need to do anything. Tom Ford Black Orchid is one of the best long-lasting perfume for women.
Top Notes: jasmine, bergamot, gardenia, lemon, blackcurrant, and mandarin.
Middle Notes: orchid, fruity notes, spicy notes, and lotus.
Base Notes: patchouli, vetiver, amber, sandalwood, vanilla, incense, and chocolate.
20. Dior Christian Hypnotic Poison
To culminate the list of perfume for 40 year old women, there is nothing better than this collection from Dior. The hypnotic aroma will cast its spell on people around you. The best time of wearing this perfume is in the winter parties at night.
This perfume is gorgeous, and it is great for fall and winter in particular. It is sweet, creamy, and warm. It is incredibly long-lasting and can be smelled on clothing the next day. It is classy and beautiful for any occasion.
Top Notes: apricot, plum, and coconut.
Middle Notes: tuberose, jasmine, lily of the valley, rose, Brazilian rose wood, and caraway.
Base Notes: sandalwood, almond, vanilla, and musk.
Get Ready Ladies to Grab Your Fragrance!
So, ladies! Have you found your fragrance from this list of 20 varieties of perfumes? Pick the most suitable one that matches your personality. No matter what your age is; it is what you feel about yourself. Never hesitate to keep that vibe alive in you and you will look gorgeous and feel fabulous at or after your 40's.
Reader Interactions