According to the myths, a man must smell like a musky cream wood, while the lady should breeze like a blooming flower. However, the myth just evacuated with the launch of best unisex perfumes in the market. There are huge unisex perfume varieties that are equally best to be worn by both the genders. The unisex fragrance has the balanced kind of fragrance; neither too strong nor too feminine. They just have the right thing to be carried by both the genders.
Why are unisex perfumes more popular?
Well; there is not just one reason why unisex fragrance is the talk of the town. It all begun with Calvin Klein when the company launched its first unisex perfume. Currently, there are so many brands that are launching some of the finest unisex perfume varieties at a very affordable range. Let us know some reasons why best unisex perfumes form a cupboard essential:
Economical: Economical? How? Of course, they are economical because you don't have to invest on two separate fragrances. Just buy one unisex perfume and that would be enough for both of you to wear.
Carry it on outings: so you are already having loads of stuff to carry for the outing and you are reluctant to carry more than just one perfume bottle in the bag. In such situations, unisex fragrances come to rescue. Just drop a bottle of it in your bag and you are good to go anywhere you want to.
The best remedy for forgetfulness: I often forget to carry my own perfume during the sleepovers and night outs. Also, I hate smelling bad in office. So the best thing is that my boyfriend always has a bottle of perfume at his place. I quickly grab when needed without thinking about the typical gender-specific
Best for all occasions: some of the best unisex perfumes are a perfect party type. In fact, they smell a lot better than any other regular scent-like The special blend of fragrances is generated to make the product more attractive and satisfactory.
Also Read:
15 Best affordable musk perfume for women
Top 8 fragrances that are safe to wear during pregnancy
5 Affordable Perfumes for Men that Women find Sexy and Seductive
8 best unisex whitening creams
Which are those 15 best unisex perfumes?
Ck one
Tom Ford Black Orchid
Valentino Uomo
Escentric Molecules Molecule
Yves Saint Laurent Tuxedo
Aesop Marrakech Intense
Byredo Black Saffron
Gucci Guilty Pour Homme
Jo Malone Pomegranate Noir
Kiehl's Original Musk
Odin 10 Roam
Tom Ford Oud Wood
Le Labo Rose 31
Commodity Book
Malin+Goetz Petitgrain
1. Ck one
This perfume you would never forget to carry. The confidence of CK fragrance would create an aura of your personality. The typical recipe of this perfume is just balanced enough to reject all the fragrances that you have been using so far.
2. Tom Ford Black Orchid
Tom Ford Black Orchid might sound a little girlish because of the term "orchid" present in its name. However, when you would give a try to it, you would find a sensual vanilla smell that is really opulent. The perfume was launched in 2006 and stood amongst the best unisex perfumery products at that time.
3. Valentino Uomo
The bottle of the Valentino Uomo has a diamond cut all over. To define it more precisely, the look of the Valentino Uomo resembles the whiskey decanter. It would literally adore your dressing table and cabinet if you buy one. The sparkling perfume bottle carries the unisex fragrance of coffee, hazelnut, and bergamot. The leathery yet smooth fragrance emanating from you would turn heads when you would pass by.
4. Escentric Molecules Molecule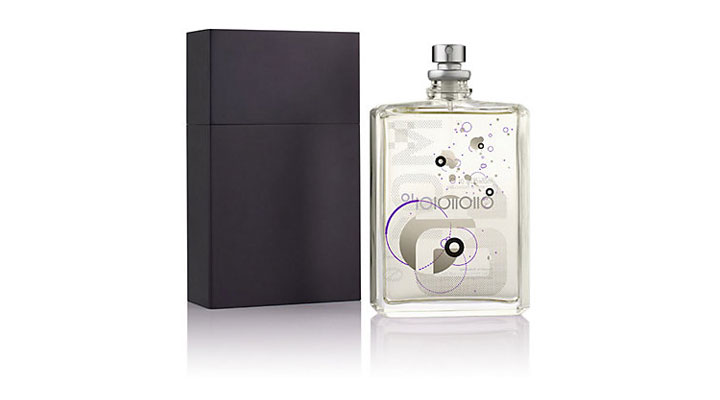 If you want to own a fragrance that is affordable and speaks on your behalf, Escentric Molecules Molecule is the answer for it. The aroma-molecule of the perfume carries woody notes that have phenomenal fragrance altogether.
5. Yves Saint Laurent Tuxedo
The Yves Saint Laurent Tuxedo fragrance is the outcome of the inspiration drawn from Yves Saint Laurent clothing. The combination of feminine edge along with the masculine tone is a thing that has actually compelled the buyers to rate the product. With the sharp black pepper smell amalgamated with patchouli, Yves Saint Laurent Tuxedo: is a must have for your home.
6. Aesop Marrakech Intense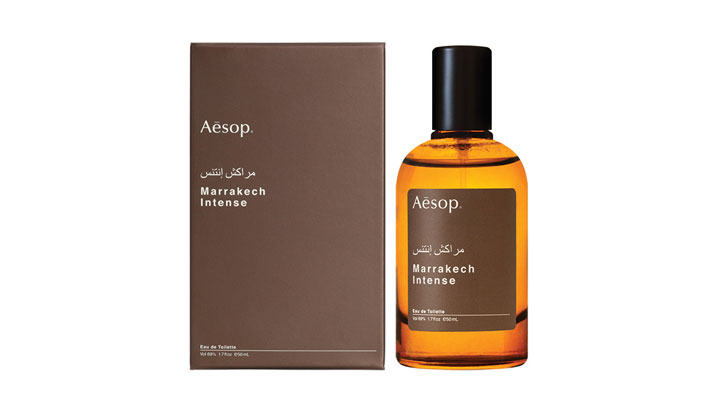 Launched in 2005, Aesop Marrakech Intense is a new version of Australian brand Aesop. The scent belongs to the Moroccan city with an exotic woody and spicy blend of floral. The scent has a more of a classic and rich sage. It is definitely present in the wardrobes of the ones who have a love for the best unisex perfumes.
7. Byredo Black Saffron
The aromas of Indian spices would dramatically trickle your olfactory nerves. Besides, the peppery undertones would readily steal away your heart within the first usage. Byredo Black Saffron has the flashes of raspberry and juniper. It evokes the summertime exotic smell and makes it a perfect choice for the couples.
8. Gucci Guilty Pour Homme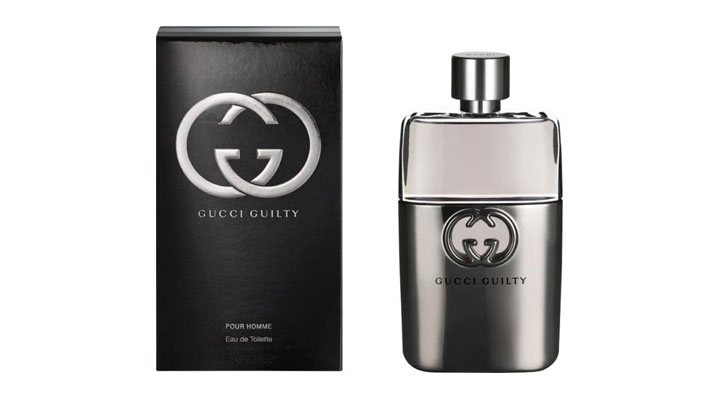 The blissful looking Gucci Guilty Pour Homme might appear somewhat masculine because of its outer looks. But if you give it some time, you could feel the cool unisex fragrant mixture of lavender and lemon in it.  The intense and citrusy feature of the perfume is musky and perpetuated in nature.
9. Jo Malone Pomegranate Noir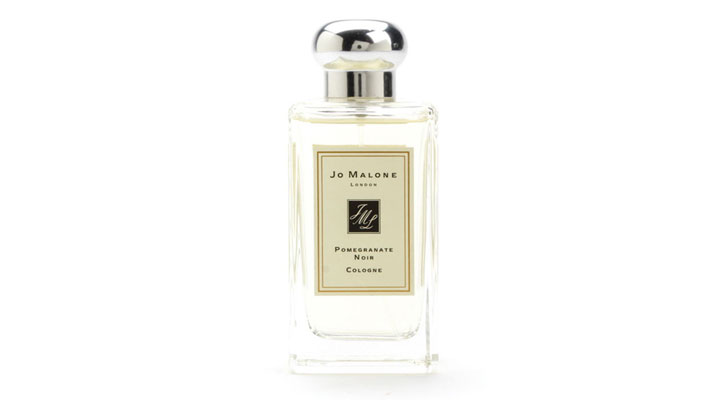 The signature unisex scent of this perfume resembles patchouli, spicy wood, and frankincense. The sweet-sour undertone of Jo Malone Pomegranate Noir is good enough to save your time in hunting the ordinary gender specific perfumes.
10. Kiehl's Original Musk
When you think of a fragrance that lasts, Kiehl's Original Musk is the ideal thing to pick. The evolution of floral undertones and citrusy burst give a mild and strong smell together. The sensual perfume is one of the bestsellers in unisex fragrances. It is a perfect choice for all occasions and forms a perfect gift for a newly wedded couple.
11. Odin 10 Roam
When you don't want something common, Odin 10 Roam would impress you for sure. The budget friendly unisex perfume is idealistic for everyone to use. It has a light fragrance of an elite tone. The clean and long-lasting Odin 10 Roam deserves double thumbs up from everyone.
12. Tom Ford Oud Wood
The whisper of vanilla, decant amber and the power Oud makes Tom Ford Oud Wood as one of the most famous unisex perfumes ever. The seductive perfume would stay on your dress for hours and days. It will make you sensational with its evergreen smell.
13. Le Labo Rose 31
The notes of cedar, cumin, flowers, and transience make Le Labo Rose 31 a haven perfume altogether. Once you wear it, people will definitely ask the brand along with being a scent with a perfect unisex fragrance, Le Labo Rose 31 is also amongst the best unisex perfumes at the global level. The fragrance of the perfume is lingering and jovial enough for the routine carrying.
14. Commodity Book
Commodity book is certainly a value for money when you need the best unisex perfumes. The base note of commodity note consists of amber, eucalyptus, and cucumber. The small perfume bottle is unabashedly soothing. The perfume smell would make you fall in love with it within the first use itself!
15. Malin+Goetz Petitgrain
Considered amongst the premium unisex fragrances, Malin+Goetz Petitgrain is a perfume roll on extracted from orange tree leaves. The perfume bottle has a slightly tinted glass with refreshing imprints over it. T Malin+Goetz Petitgrain is a royal treat to your nostril nerves.
When buying Unisex Perfume choose wisely
With a huge variety of irresistible a unisex perfumes, it becomes quite confusing to pick any one of all. Some unisex perfumes are too strong for women. Some fragrances are again too feminine for men to wear. But, if you want something sensual and ever-lasting, all the above 15 lists of unisex perfumes are editor's hand pick for you after doing a very long research and survey.
Reader Interactions