When you are sitting in your office cubicle and suddenly a lady coworker passes by, you do not even need to look at her to know who she is, your olfactory nerves do the job. It is her lovely perfume that catches your attention. We get so used to their perfume that we can recognize them with our eyes closed. Such is the power of perfume. So, let's discuss some of the best perfume for workplace and how to choose office–friendly perfumes for women in this article.
When a woman does not indulge in their regular fragrance and wears something different people around them do not hesitate to guess that today is a special day for her or she must have run out of her original perfume.
It is important that you look and smell good as that add as that keeps your mind fresh and ready to work in the office. No one wants to be sweaty during a business meeting so always carry a work friendly perfume.
How to choose the best perfume for workplace?
To help you choose your best perfume for workplace, I have listed a few things that you keep in mind that will help you choose an office friendly perfume:
1. The Actual Fragrance Derivative
So perfumes are derived from flowers, plants, etc. You have to know which smell goes with your office attire like fruity, flowery or a musky smell. For example – If you are in a closed and small office a very strong fruity smell can be irritable. This is an important point to choose your best perfume for workplace.
2. Strong or Mild
Some people have certain allergies to strong smells or might not like to attract too much attention by wearing heavy perfume. Some like strong smell especially when they are confident – so if you are going to get a promotion or leading a meeting, be confident and wear a strong smell.
3. The Budget
Perfumes can be really expensive and the more you research the more expensive they can be. Fix your budget. Look for sales both online and offline. For everyday office work, you can wear a regular perfume- whereas for special days in the office or after office parties you can go with an expensive brand.
4. An occasion in the office
Perfumes has to be different for different office occasions. If the day is special like you have clients from abroad, etc. or if there is an after office party, you need to wear a different perfume depending on the scenario.
5. Try and test
Always take your friends out when you are choosing a perfume or try a tester in your office and ask your close office buddies to give you a review of the smell so that you have your best perfume for workplace.
6. Check out the seller
Sometimes we buy things by just getting the price. Did you know perfumes can be fake? And also they can have a local replica which is a huge business. I request you to buy good quality products. Fake perfumes are not long lasting perfume for women.
7. Get familiar with the Jargons
Understand the concentration difference. For instance, Perfume, Eau de Parfum, Eau de Toilette, and Cologne are terms used to distinguish concentrations (arranged from high to low concentration). If you want a light water-based freshening kind of perfume for every day, then Eau de Toilette is a good choice.
Having explained how to choose a good perfume for your office wear. I have a listed few special office friendly perfumes that I really like and some of them are a favorite of my office colleagues and commonly worn by them. They come in all price range and have a different smell so go ahead and choose which one you would like.
Here is a list of 15 Best perfume for workplace:
1. Pleasures by Estee Lauder for women
I recommend this because of its faint smell which can turn into a strong one depending on the application. There is a warm hue that emits from this girly smell. To describe it better- a young office going fresher who like flowery smell can use it as it is a very work friendly perfume.
Price: Rs. 5,500-6,000 INR for 100 ml
2. Hypnotic Poison by Christian Dior
No one can ignore this perfume. It will make heads turn. Dior has many versions of Poison but this is the most innocent and a classic version of the not so innocent Poison Perfume present in the market. It will fill your nostrils with warmth and your head with ideas. I call it the boss lady perfume. If you are an independent woman who means business this is for you!
Price: Rs. 10,000-9,000 INR for 100 ml
3. Nina Ricci Mademoiselle by Nina Ricci
Who does not know about this? So if you are confused whether best office perfume should have a fruity smell or a flowery smell your search ends here as you this has both. It is a good daily wear.
Price: Rs. 3,500-4,000 INR for 80 ml
4. Avon Little Black Dress Eau De Parfum Spray
One of the best and affordable products by Avon. It is to order online too. This is the perfume when you get when you are a kid but then it is timeless and an everyday wear as a work appropriate perfume.
Price: Rs. 1,500 for 50 ml
5. Burberry summer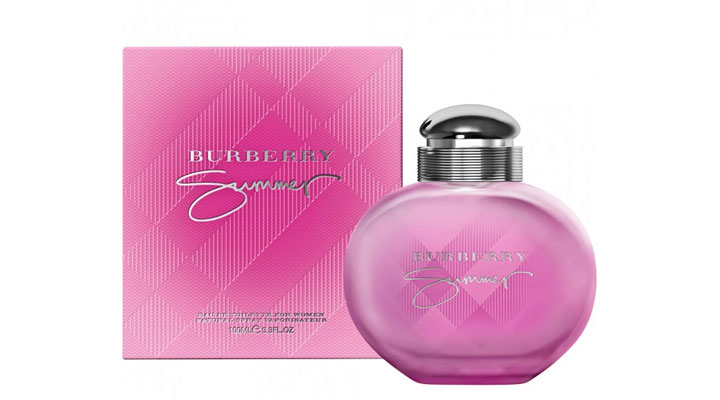 Woody, flowery, fruity has a whole plate of everything; it is a light, clean scent which you can use when you do not want to overdo too much! So yes you can wear it every day as well.
Price: Rs. 5,000 for 100 ml
6. Opium Yves Saint Laurent
The bottle itself means business, it is very formal and sophisticated. It can change your mood to good if you are having a bad office day by its flowery and spicy smell.
Price: Rs. 6800 for 90 ml
7. Titan Skinn Women's Nude
Yes, Titan has made good perfumes affordable. It is subtle so if you want to wear perfume without attracting too much attention this is the thing, a perfect work wear day perfume. And you can easily get it on discounts. I think this is the best perfume for workplace economically.
Price: Rs. 1,900 for 100ml
8. Victoria's Secret Bombshell Paris
Available globally is a typical perfume for a young working woman who can also splash themselves with this smell. I think most of Victoria's Secret Perfumes I find give a bubbly and young vibe.
Price: Rs. 7,500 for 100ml
9. The Body Shop White Musk Smoky Rose
A subtle musk, easily available and easy to carry. A must carry to your office as it may fade a bit or if you like the light tinge to remain then you need not carry it. I think this is the most work appropriate perfume.
Price: Rs. 1795 for 60 ml
10. Happily Unmarried Eau de Parfum
Mild fruity smell, for women who are waiting for their salaries and are completely broke. This is the best perfume for workplace in terms of weight, as it is small and easy to carry in your small purse.
Price: Rs. 150 for 10 ml
11. Giorgio Armani Acqua Di Gioia Eau De Parfum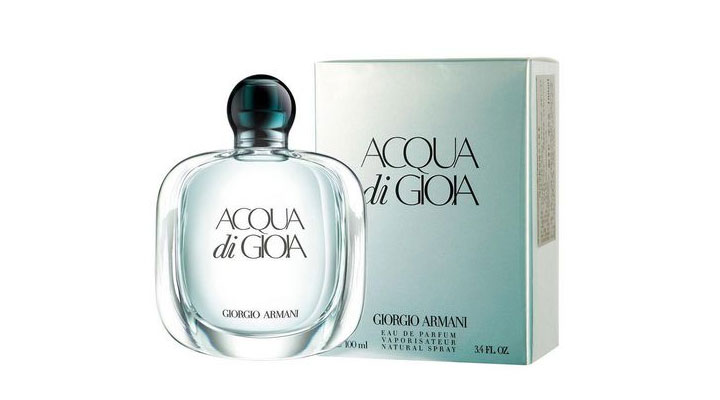 Have not slept and have to go to office? This perfume will wake you up and keep you fresh as a daisy because of its floral, mint and lemon ingredients.
Price: Rs. 6200 for 100 ml
12. Lady Million by Paco Rabanne
Diamond and gold have been long enemies. Lady million has a diamond shaped bottle in gold color. So the enemies become friends and the content in the bottle is a mix of emotions as well. You can smell golden honey and nature in this. It has a woody, fruity and flowery smell. So in short everything is there. Your office colleagues will envy this perfume when you apply it to this lovely bottle in the washroom.
Price: Rs. 3,500.00 for 30ml
13. Calvin Klein Reveal Eau De Parfum Spray
This perfume uses woody peppery fragrance. Like an expensive incense. Very soft and earthy for every day with everything office wear.
Price: Rs. 6175 for 100 ml
14. United Colors of Benetton United Dreams Stay Positive Eau De Toilette
Very citrus. It helps you stay positive throughout the day and gets you good work vibes.
Price: Rs. 1900 for 80 ml
15. Elizabeth Arden Red Door Eau De Toilette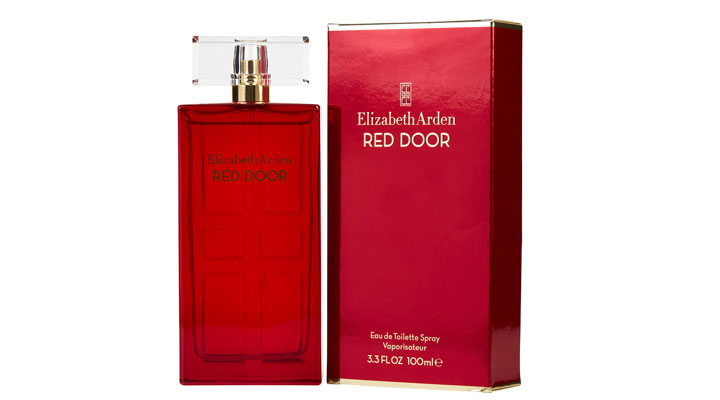 Luxurious perfume from an entrepreneur herself. This perfume gives any office going woman to start her own venture and work her own dreams.
Price: Rs. 5900 for 100 ml
It is possible to get good work friendly perfumes just know your taste and you can just put them in your bag and apply them on the pulse points when you reach your office. You can buy one or two for your bag and one for your dressing table. Perfume collection is also an art, as you start collecting you will learn a lot about them.
Feature Image Credit: alphacoders.com
Reader Interactions