A house is built with concrete and iron, but it is the family members who make it home. A home is a place where you get your loving family, always beside you, supporting you. And the members who love you blindly are your grandparents. The bonding between grandparents and grandchildren is absolutely unique. They protect you when your parents scold you; they give you enough lenience; even they are often your partners of crime.
Grandparents are like that window in our house from where we get an only soothing breeze and where we get the maximum relief. It is their values and culture that your parents want you to absorb, but when you are with them, it feels there is nothing to worry about the outside world. But, today, the lifestyle and family structure is changing rapidly. In many families, people assume elderly persons as their burden and send them to old-age homes. You don't know how unlucky you are if you don't have grandparents in your family. Even, researches have proved that the influence of grandparents on kids is really great. So, today, we will talk about senior isolation and also how to overcome that to make your grandparents happy.
Reasons Why Grandparents Are Unhappy
In many families, the elderly person feels isolated and abandoned. That leads to depression and other serious health conditions. So, before knowing how to keep that old and gold member of your family happy, you need to know why they are unhappy. Read on to know more-
1. They Have Lost Their Partner
This is one of the main reasons that the elderly member of your family is upset. He/she has spent a long life with his/her partner. Losing the partner at this age is really painful and bearing that pain every day is not easy. Maybe your grandmom is living with the memories of your grandpa. If she doesn't get a good company, she will sulk.
2. They Feel Outcast
This is the problem that every aged person feels more or less. They have made the family of yours. They have gone through lots of difficulties to give you the life you are leading. But, now they feel outcast and unimportant. They feel hesitated to give any suggestion or opinion and that makes them depressed.
3. They Are Afraid of New Generation
No matter whatever they say in front of you, they are afraid of not coping up with time. They don't understand your point of view and thus, their values and ideas torment them constantly. Often they don't understand the changes happening around and give you opinions according to them. If you behave rudely, that will make them more concerned and they will only coil up.
Actually, they have seen life in their ways. The main problem with the previous generation is that they fail to understand the changing time. Sometimes it is ego and sometimes it is a fear to lose their near ones makes them too rigid to understand. But, you need to remember that they are the persons who love you the most. When people grow older, they become like a child. They may not understand things or argue with you on several matters. But, as a mature person, you have to be patient enough to make them understand. If that is impossible, you should try to keep things away from them that disturb them. But, leaving them is not a solution. Mind it; they never left you when you were in problems. It's your time to return the favor.
How to Keep Your Grandparents Happy
So, once you get some idea why your grandparents are unhappy, it is time to bring a smile to those wrinkled, yet beautiful faces. How? Follow my lead-
1. Include Them in Your Discussion
The main problem with grandparents is that they feel isolated. It is up to you how you can make them understand that they are an important part of your family. Whenever you discuss any family matter, include them in discussions. Listen to them carefully and don't react negatively, even if you don't like their opinion. You never know they can come up with such solutions that you may not have thought of.
2. Make Plans with Them
Yes, we are too busy with our lives. Besides, there are our friends, colleagues and so many people around us to hang out. But, those elderly persons are a bit alone. If they have already lost their partner, they feel terrible in this loneliness. So, you can make some plans with them. Go shopping, or watch a movie with them. Cook something special for them or appreciate whatever they prepare for you.
3. Appreciate Them with All Your Heart
Grandchildren are dearest to their grandparents. So, they always try to make you happy in a way or that. You may have grown older, but to them, you are that little kiddo till now. Try to appreciate their effort for you. Maybe, you don't like the dress your grandpa gifted you, but if you wear it once and show him, he will be happier than ever. You also don't want to miss that sparkle of joy in his eyes.
4. Give Them a Phone Call
Do you live far away from your grandparents? Try to make a visit at least once a month. If that is not possible, just give them a call. You don't know how eagerly they wait for your call and to listen to your voice. Call them, talk to them, show that you care and see how they feel happy.
5. Celebrate Their Special Days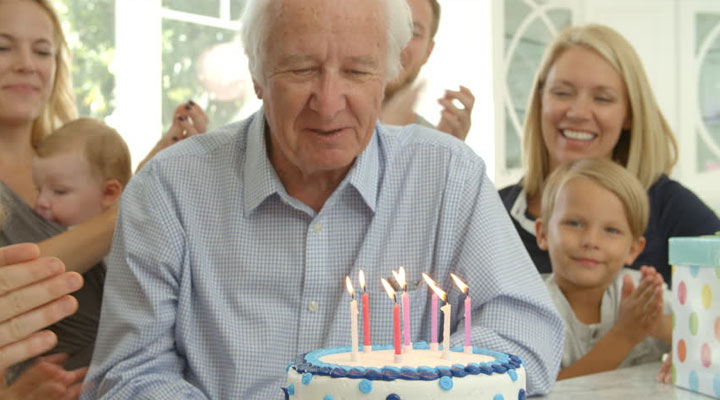 Do you remember how your grandma baked a cake on your birthdays every year when you were a kiddo? This is the time to treat them back likewise. Don't ever forget their birthdays or anniversaries. Do something special on those days that they like. Once you show them that you remember every minute detail of what they like and what not, they will surely be the happiest person in the world.
6. Engage Them into Something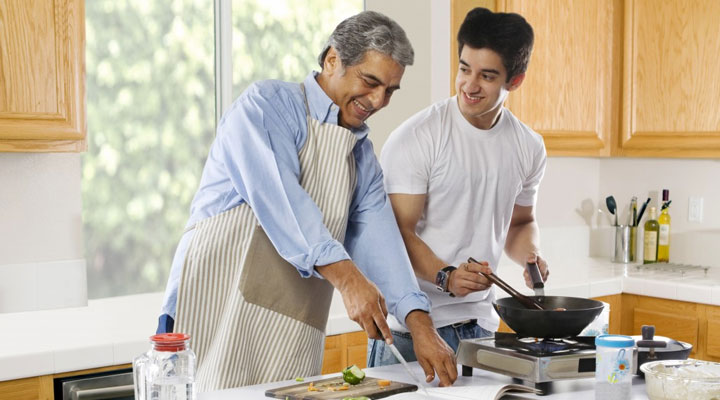 The biggest problem with the elderly person is their loneliness. Try to engage them into something creative. It can be the local club of aged people or any activities that they prefer to do. It can be a laughing club or a cooking class where they can find people of their age, make friends and have fun.
7. Make Them Technologically Advanced
Yeah, they may not be interested at the initial stage, but keep your patience and make them understand why they must have some technological ideas to stay updated. Make them realize that they can keep connected to you and your parents anytime, from anywhere. They can also get back their old friends. Try harder.
8. Ask for Advice
I can guarantee you the solution they will come up can often be the best for your problems. They have seen life more than you and their experience really matters. So, if you take their advice in life that will make both the end happy.
9. Turn the Pages of Old Album
Old albums are quite dear to your grandparents. They have collected gems in the yellow pages of those. You must have seen them often watching the old photographs. Share that moment with them. Who knows what gem you find there? And you will finally find both of you have tears in your eyes. Those moments are really magical!
10. Always Give Respect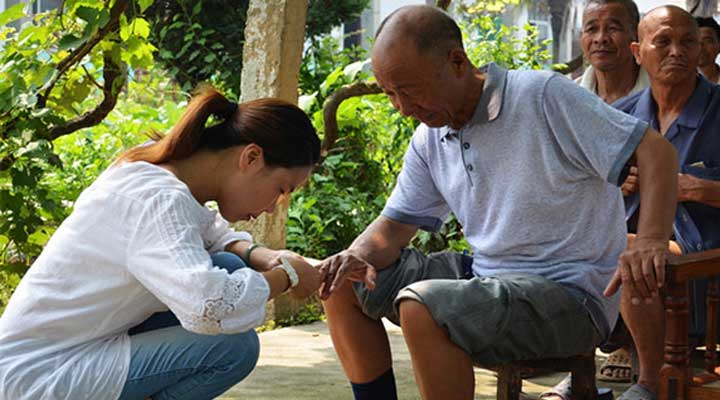 Finally, this is the most important thing that you should never forget. Whatever you do, you should not disrespect them. If you do, that is the question on their values and they can't take it. They won't keep on arguing with you. But, those silences will tear you apart, later.
Enjoy The Bond with Your Grandparents!
So, you know now how to make happy your grandparents. They are really precious, isn't it? They are the living time of the previous era that you can experience only at your house. Enjoy the moments at the best and have fun together.
Feature Image ~ Shutterstock
Reader Interactions