Elderly people suffer from age and health decline simultaneously. Therefore, the best food for elderly people must be soft, digestible and tasty at the same time. Just like small kids, old people need to have balanced diet as most of the body organs do not function well. Moreover, everything given to them must not be excessively hard or oily that can tamper the routine health.
The best food for elderly must look tempting and smells good. You don't have to always convert everything into a puree or mashed form for feeding the adults. Alternatively, you can pick up soft food for seniors that are exceptionally tasty and well balanced. The food must quench their hunger along with being easy to digest. Old people do not undertake much physical movement. Therefore, anything that is hard, oily, greasy or heavy is going to sit in their stomach for hours. The undigested food would further create problems thereby causing a lot of inconvenience to the sufferer and person looking after.
Check this out
What do old people need to eat?
As mentioned above, old people need to eat a complete balanced diet that comprises of vitamins, minerals, iron, zinc, calcium, and phosphorus in the required quantity. They must pay attention at-
Fresh Food
Strictly avoiding stale food
Vegetables and fruits
Soups and juice
Iron-rich food
lesser salt and sugar
Avoiding caffeinated drinks
list of 15 best foods for elderly
1. Seafood
Seafood is probably the best and the tastiest food for elderly. It is rich in nutrients and revives the body in a new way. The presence of Omega -3 Encounters mental decline and keeps body organs stimulated. It also voids the risk of heart diseases. Including fishes and tuna in your salad would be the best option.
2. Oats
Oats are rich in fiber. Elderly people often suffer from poor digestion that leads to constipation or improper bowel movement. Consuming oats for the breakfast supplies sufficient amount of fiber. Also, it fulfills the calcium requirement of the body. Oats are rich in antioxidants. They lower down the blood sugar levels along with protecting your heart. Oats is one of the best foods for elderly people with no teeth.
3. Brown bread sandwich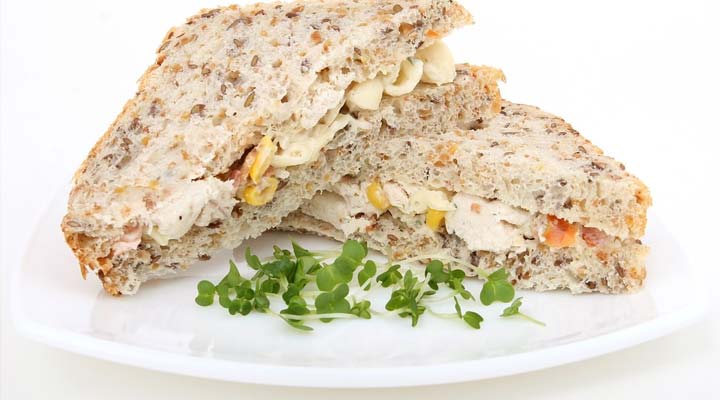 Serving a brown bread sandwich that is filled with sausages, Tofu, veggies or any other nutritious stuff is definitely going to be the best food for elderly. A brown bread sandwich is a healthy and tempting snack to be served for evenings
4. Salad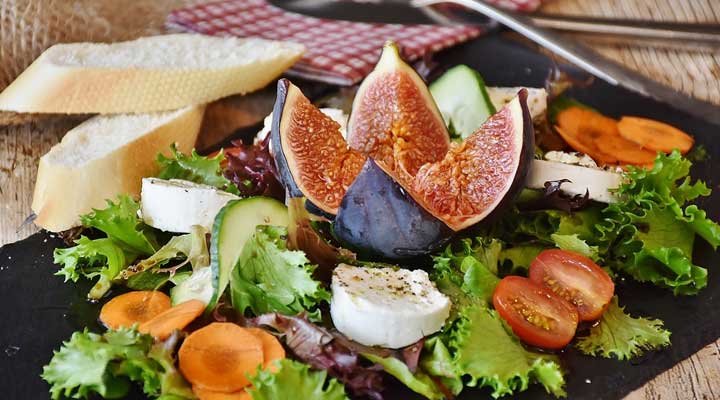 Having a salad with every meal fortifies of the entire body. Consuming fresh green leafy vegetables such as lettuce, spinach, and cabbage helps in encountering any kind of bodily malfunctioning that might have recently occurred. Salad is rich in vitamins and minerals. It is quite helpful in maintaining the eyesight of old people
5. Chapatti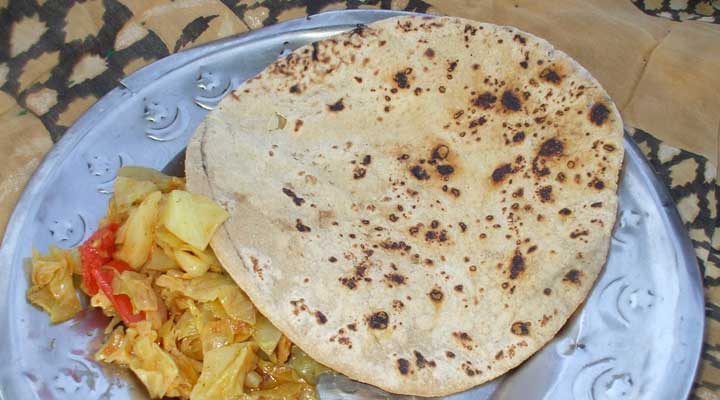 Chapatti is made up of whole wheat flour not only fills up your tummy for a long time but also provides the required amount of Carbohydrates and Calcium. One can eat chapattis with curd, cooked vegetables or butter. Make sure that a very little amount of oil is used in kneading the floor and cooking the chapatti.
6. Minced meat
Minced and bake meat dishes form as a soft food for seniors. They are rich in iron and must be consumed at least once in a week. Red meat is the best source of proteins and Minerals. It should be consumed in low quantity but on regular basis.
7. Boiled egg
A boiled egg can be consumed with a slice of brown bread or all alone. It is rich in calcium and forms an excellent breakfast food. A hardboiled egg every morning is definitely going to keep the grandpa and granny fit and charming. It would keep their teeth, hair, and nails strong.
8. Potato patty
Potato Patty again forms the best food for elderly. It is soft, nutritious and tasty. You can eat a hot potato patty without chewing. Just grab some boiled potatoes, mash them and mix a little salt in it. Use little olive oil to bake them in a nonstick pan. Potato Patty can be consumed at any point of the day for encountering petite hunger
9. Sago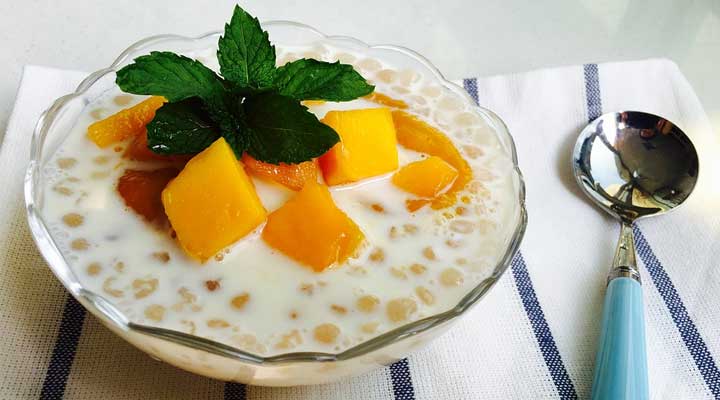 Sago patty or sago pasta is as good as maize and rice. It is easily digestible and can be consumed in several ways. You can consume it salty or sweet in form of a dessert. Sago is rich in carbohydrates, calcium, carotene, ascorbic acid, and iron. It also provides a hefty amount of dietary fiber.
10. Semolina
Semolina is another great option for feeding adults with tasty food. If you are looking for some soft food for seniors, go for semolina dishes to feed them. Just like sago, semolina can be cooked in several ways. You can eat it for dinner, breakfast, brunch or as a snack. Semolina is rich in vitamin B – 12, vitamin D, vitamin A, protein, carbohydrate, Sodium, and potassium.
11. Fruit juice
A fruit juice made up of several fruits is a great option for breakfast. The Wholesome fruit juice is amongst the foods you can have without chewing. Fruit juice is one of the best food for elderly people with no teeth.
12. Milk pudding
You can make milk pudding using rice, oatmeal, vermicelli or chapatti. Add any such eatable stuff in a cup of boiling milk. Wait for the food to soak the milk for bringing out the true flavors of the pudding. Add sugar and cardamom for serving it. Milk pudding is amongst the tastiest soft food for seniors with no teeth. It is the best dessert which is rich in calcium and other vital nutrients.
13. Curd
The curd is a rich source of protein and Calcium. It is the best food for elderly that can be swallowed without chewing. You can supplement curd with some chapattis or rice for having a complete meal. alternatively, it can be consumed all alone by adding some sugar or salt in it.
14. Roasted chicken
You can give the breast part to the elderly for quenching the nutritive requirement. Since the chicken is roasted, it won't carry oil that can make it difficult to digest it.
15. Brown rice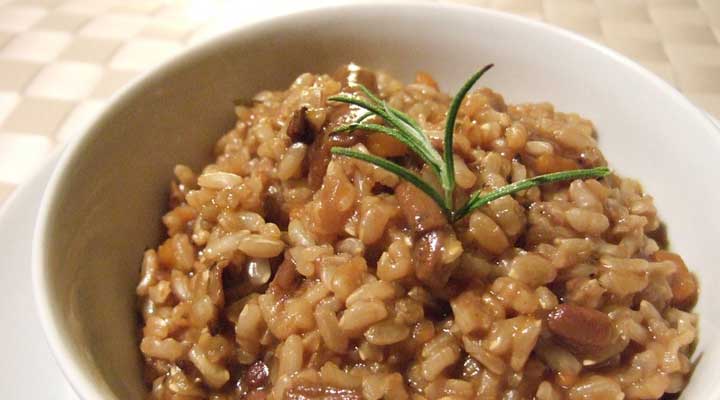 Cook some brown rice along with the fresh seasonal veggies to tickle the taste buds of your Grandpa. Brown rice cooked with minimal Herbs and spices makes it a tasty and enjoyable meal.
So, what is the final food choice for senior people?
We all know that old people are slightly disabled in walking and understanding things. They must be primarily fed with something that can boost their cognitive ability along with physical health. During the morning they can be given with nuts, eggs, and other protein-rich foods to keep the mental functioning stable. Special food for elderly is available in the market to supplement the routine requirement of adults. You can either prepare a nutritive meal at home or buy something like oats or porridge from the supermarket. Most importantly, keep the old adult hydrated and away from any such eatery that can make it difficult to digest or cause uneasiness.
Anything served with care, love, and affection is the best food for elderly. More than nutrition, adults need attention from their children.
Reader Interactions