Having a bad hair day is the biggest night mere for a girl. Imagine you suddenly have to visit a party or go for a date, and you are having those filthy and smelly hairs on your scalp? What would you do then? Washing hair and then blow drying at least needs a couple of hours. Moreover, that instant bounce is attainable only after few hours of washing your hair. To your good luck, there is one thing that can set you free from such troublesome situations. And that is dry shampoo for rough hair.
No matter whether you have a sensitive scalp, dry hair, oily hair or less hair! The dry shampoo is no less than an elixir for you. Just give it a couple of minutes to work and you are all set to have that confident hair styling look.
Tips to use dry shampoos:
All the lazy ladies out there let us now find out how to get that clean bouncy hair without normal shampooing. The dry shampoos have a method to work. Although they are easy to use, but to get the best results, you just can't avoid these tips:
Part your hair and then spray the shampoo
Keep the shampoo at a distance of 8-10 cm
Let the shampoo dry for 2-3 minutes and then rub all over your scalp and hair
Make sure that your hair is not wet before applying the shampoo
Don't freak if the shampoo gives you slightly white hair. Let it sit for the residue to go away
In case you happen to apply a high quantity of shampoo at a particular area, quickly grab some serum and apply it there
Don't fidget with your hair
Check out if you have missed any spots while applying the spray. Use a brush in that area if needed.
Do apply underneath your hair
Also Read:
10 Best baby shampoos for adults – No more tears for grown ups!
5 Best Shampoos for Awful Pregnancy Hair and Dry Itchy Scalp
What are the best 15 dry shampoos?
Dry shampoo concept might seem a new thing for you. But talking about the reality, celebs have been using it for decades. Dry shampoos come in powder, foam base, serum and spray forms. Let us check some of the best dry shampoos that can set us instant free from dirty hair and scalp:
1. Amika Perk up dry shampoo
On using the product, I found my hair much softer, smoother and cleaner. It has a tantalizing sell that replaces the foul smell that your hair might be emanating. The solmization formula of the dry shampoo works incredibly. Amika Perk up dry shampoo performs well and gives you a new style altogether. It makes your hair bouncy, fortified and clean of course! So, if you don't want to wash your hair often, use this product for sure.
2. Oribe dry texturizing spray
The Oribe dry texturizing spray is more than just a dry shampoo. It is rather a multipurpose product that does its job really well. That greasy, smelly and oily hair that get no time for a cleanup can be pampered with this product. Overwhelming and delicious aroma of volume benefit just needs a small quantity to work.
3. Bumble and bumble pret-a-powder
Although sprinkling loose powder on my head made me slightly apprehensive, but after giving it a try, everything went quite well. Bumble and bumble pret-a-powder dry shampoo is the best solution for oily scalp. The messy hair that often becomes a cause of embarrassment can get drastically changed with this product. The white residue can be removed by patting it off. Moreover, it goes away on its own when left for overnight.
4. Batiste dry shampoo
This is my first and favorite dry shampoo. BATISTE is amongst best dry shampoos that I have ever used. The product comes in various packing. You can pick anyone by choice. Batiste has a better effect than the rest of all the shampoos available in the market. It is available in all the local drug stores and online shops. Batiste dry shampoo gives a refreshing feel just the way my mouth feels after brushing my teeth!
5. Klorane dry shampoo
Klorane dry shampoo is exceptionally the best dry shampoo for black hair. It gets instantly absorbed and needs no time to get absorbed. You can always apply the product before going for any kind of hair styling. The straight hair would find Klorane dry shampoo to be the best product to grab. The shampoo keeps your hair oil free and refreshing for at least 12 hours.
6. Living proof perfect hair day dry shampoo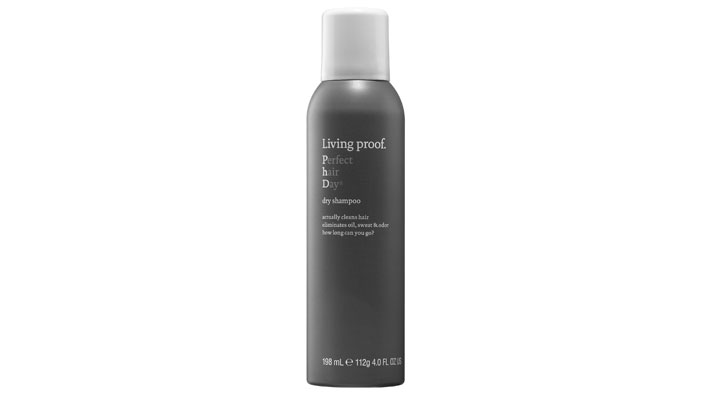 While buying the best dry shampoo for dry scalp, I just came across this product. The royal packing grabbed my attention, while its quality compelled me to purchase one more bottle of it. If you need something that fetches you long-lasting cleaning results, then Living proof perfect hair day dry shampoo is a thing that you should consider.
7. Elizabeth and James Nirvana black dry shampoo
This is another royal kind of a dry shampoo that can set you free from smelling hair. The fragrance is so light and soothing. The Elizabeth and James Nirvana black dry shampoo is often used by me before going for a shower. The miniature bottle is really addictive. I have even gifted it to couple of my buddies!
8. R + co death valley dry shampoo
R + co death valley dry shampoo have a lightly overwhelming fragrance.  However, it eventually goes away after one hour or application. I just apply the shampoo right away on my roots and then brush it to remove the residue. Since it is a high-quality product, I would like to suggest it to everyone who is looking forward for a regal hair clean-up.
9. Not your mother's clean freak dry shampoo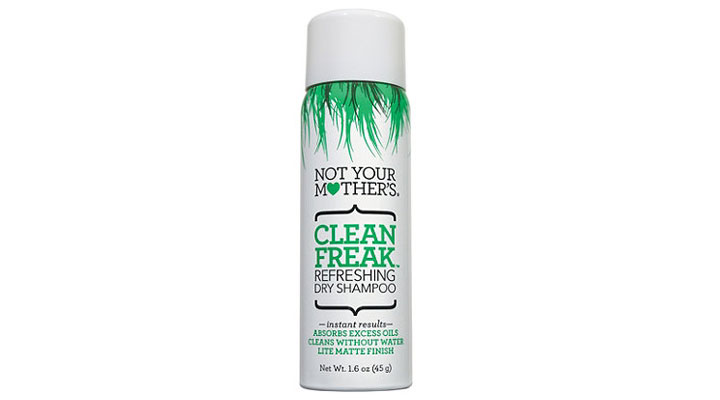 This product is somewhat less durable than the other products available at this range. Talking about the quality of the shampoo, it does what it is expected to do. The invisible coverage of Not your mother's clean freak dry shampoo would evacuate dirt and dryness from your hair leaving them soft and silky.
10. Got2b rockin' it dry shampoo
Got2b rockin' it dry shampoo comes with a peculiar applicator that makes it easier to use. The product deserves a purchase and double thumbs up!
11. Instant dry shampoo spray original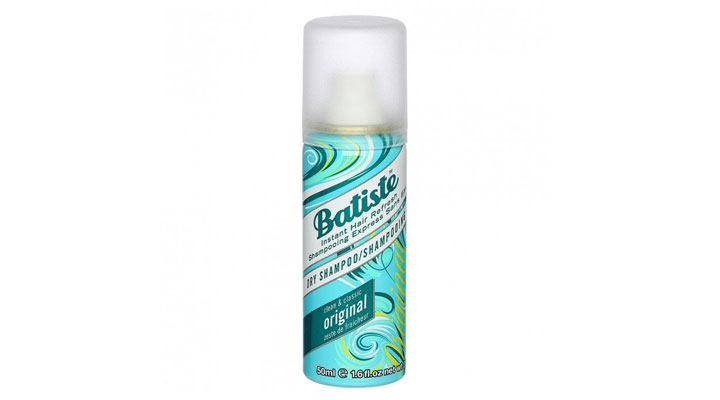 Instant dry shampoo spray original is one of the most famous and best dry shampoos so far. It adds texture, quality and volume to your hair. The product is just fine to be used for getting instantly party ready.
12. Tresemmé Dry Shampoo
Tresemmé Dry Shampoo is not meant for the oily scalp. It works best on naturally curled hair that are comparatively dry and frizzy. The ones with oily hair might find the shampoo sticky. Since tresemmé Dry Shampoos are available in spray and foam base, it would be the best to prefer foam ones as they don't leave the white ash residue.
13. Oliver Ifergan
Oliver Ifergan must be always kept over the counter top of your dressing table. The clover formula of the shampoo sucks away all the dirt from your scalp and gives the right shine and strength to your hair.
14. Finley Hair Powder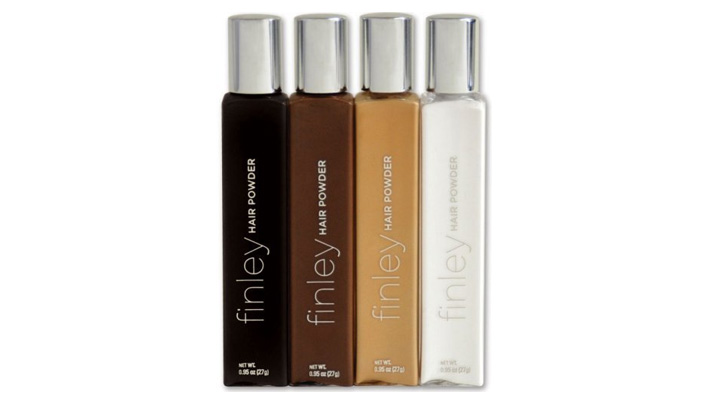 This product is a big "no" for black hair as it might leaves white residue behind. The light formula of Finley Hair Powder makes your hair easier to brush and gives them shine. It saves time and energy by eliminating the chore of daily washing. Sleek and portable packaging is perfect for handbag and travel.
15. Oscar Blandi Dry Shampoo
Oscar Blandi Dry Shampoo just needs a little quantity on the tips to apply on your scalp. Just squeeze the bottle and you would know how well it will work.
Verdict
You can never find the best Dry Shampoo at a single go. Different hair textures need different dry shampoos to work. Some people may prefer powdered shampoos, while some may trust the spray ones. The best would be to use a few products and then give a final choice to any one. Start from the ones that have longer staying power of more than 12 hours.
Feature Image Source: Amodelrecommends.com
Reader Interactions