Are you an absolute travel freak with a desire of traveling to tropical countries and beyond? If that is the case then the first essential point to be taken care of is definitely the things that you have to pack in your bag while preparing for the trip.
If you think that packing for a tropical country is similar to the time when you visited other places you are absolutely wrong because this time the packing might be trickier than you can ever think of. Only carrying your swimsuit and flip-flops will not be enough. Therefore, we are going to provide you with a list of must-haves that you should not miss out! This way you will be able to cover your entire vacation prep-up in the most hassle-free manner. Trust us you would want to be prepared for any occasion that might arise even if it is not on your itinerary.
Things to be aware of in a tropical country
The tropics are highly unpredictable region and you would experience a lot of fluctuating climate changes over there. In some areas, you might have drizzles and write at the next hour you can experience scorching heat. The Unpredictability of the climatic conditions is the sole reason why travelers all around the world travel to see the miraculous changes.
Because of its lush green ambiance, the tropical countries are home to a number of unknown bugs, beetles and insects which is why one needs to be absolutely careful while traveling in the forest areas. You can also experience a sudden outbreak of rashes because some tropical plants can cause allergic reactions to the human body.
Experts say that the water of any tropical region is not drinkable as it consists a number of minerals which might not be suitable to the foreign stomachs. The main reason behind is that the running water from the streams and rivers gathers up a lot of elements on its way and proves to be dangerous if consumed in unfiltered mode.
In most of the tropical countries, mosquitoes are a burning problem which can cause a number of illnesses like malaria and dengue.
It is also a well-known fact that tropical regions are known for its high- intensity sun rays so you need to keep yourself covered and be unharmed while you travel. The direct sun rays comprise ultraviolet radiation which might cause an adverse effect on your skin and eyes, so it is always better to take preventive measures.
You need not be in a quandary regarding all these facts as we have prepared a list in a detailed manner so that we can get you covered.
The quintessential things that you need to keep in your bag when traveling to tropical countries

1.Pack your medicines first
It goes without saying that you need to pack all the medicines that you consume on a daily basis but you should not forget to pick something extra too. Make sure that you have medications of preventable ailments like allergic reactions and an upset stomach. It is quite possible that you could feel yourself up too much with the delicious troubleshoot and even have allergic outbreaks because of the lush green tropical plants. Also, make sure of the fact that you know the alternative medicine of these preventable illnesses so that if need be then you can get it over the counter as well. The country you are visiting it might not be familiar with the kind of medicines that your home country has but it will always consist of drugs of similar functionality.
2. Sunglasses and sunscreen lotions
In a tropical country, it is variable to be sunny and warm all the time so you must take care to protect your eyes as well as your skin. It is an important thing to be taken care of so that the damage is not long term. In order to protect your eyes from the harmful UV rays of the Sun make sure that you are wearing sunglasses during the daytime. Also before you move out Sameer some lotion on your body so that your skin can be protected Sunglasses and skin protection lotions should be an inevitable part of your handbag while traveling in the tropical country.
3. Bug repellents
Being in a tropical country you would definitely love to have an area of outdoor activities but unfortunately, you will be sharing your space with the number of bugs and beetles. This is the reason why your travel backpack should always have bug repellent or anti-bug sprays so that while you are engrossed in your fun activities you do not feel itchy.
4. Pack a semi-formal dress
When you are going out on lunch and dinner try to have a casual yet formal look and groom accordingly so that you can mix amongst the locals. Adventure happens in the most unusual places and you can never know when you will be a part of a group activity. While participating in such a fancy activity, you would definitely want to dress up in your best form!
5. Do not forget your raincoat jacket and a cosy fleece
The tropical country's weather is quite unpredictable and you would never know what's climate you are going to encounter next. That is why we emphasize on the fact to pack at least one item in your backpack to be waterproof garment like a raincoat, and a warm cloth like a fleece so that you can put it on whenever the breeze is too strong. If you are going to an elevated place you can expect the climate to be much cooler and it is always better to be prepared. You can also check the countries weather report for rain schedules so raincoats will come as handy and will save you from being sick.
6. Be prepared with your swimsuit and accessories
In tropical countries, you might come across some beautiful diving spots and you might regret why you didn't bring your swim apparels with you. So, let there be no loopholes for regret by making sure that you have packed your swimming costumes goggles and waterproof sandals in your travel kit. If possible try to have a separate beach bag so that you can keep all those things apart from your regular wear.
7. Keep a map with you even if you have your phone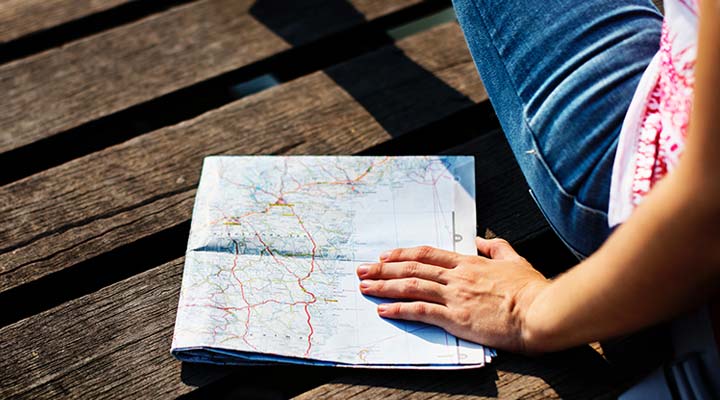 In tropical countries like Costa Rica, you might not get access to a good mobile network and the country is so remote that you will hardly find any landmarks in there. In case, your mobile is not working a map will definitely come in handy and will help you to find the directions to your destinations. There might be some places where getting a travel guide can be tough and that is the time when you have to be your own guide. So, explore new places but keep a map in your backpack so that you can always find your way back.
8. A high-quality camera
What good is traveling if you do not have the memories packed with you on your way back? Indifferent of where you are traveling you should always keep a DSLR or any good camera along with you so that if you see something incredible you can capture it right at that moment.

9. Hiking boots
In a tropical country, you are most likely going to experience different kinds of roads and some of it even might be ragged. That is why you should always carry a pair of extra hiking boots so that your casual shoe does not get damaged. When you are traveling uphill, these hiking boots can prove to be a lot of conveniences.
10. A first aid kit
Accidents can happen anytime and you need to be fully prepared for it, even more, when you are traveling. This is not only the case for tropical travel diaries but in any place because you might accidentally trip and fall down. Make sure that you have a first aid kit which comprises of antiseptic lotion, crepe bandages, band-aids, scissors, and other emergency stuff so that even if you encounter an accident in a remote area where there is no immediate help you can at least help yourself to get better.
11. A bottle of mineral water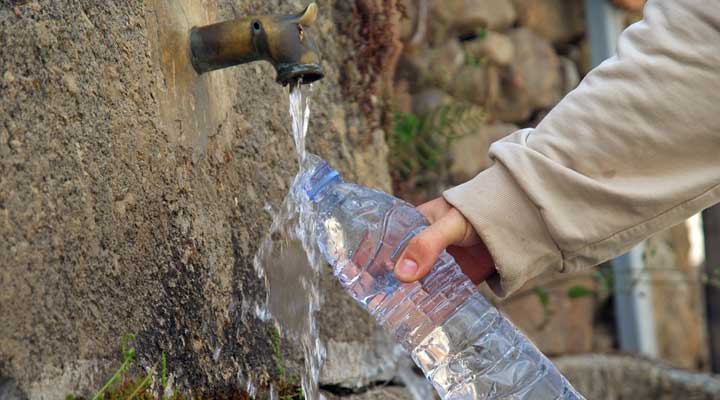 This should be an integral part of every travel kit that you are having because you never know where you might need it. This is because everywhere you might not find a good source of water and you might end up falling sick if you drink water from any source. It is always a good idea to keep a bottle of mineral water in your bag as a backup so that you can cut down your thirst with it whenever need be.
12. Light wide- rimmed hat
In tropical countries, you might feel that the sun is extremely scorching and since your face skin is much sensitive you might feel sunburns. This is the exact reason why you should be carrying a large hat so that it can provide shade to your face and prevent it from getting sunburn. Choose a hat with a preferably light color so that the heat can radiate off.
13. Power bank or battery pack
Everywhere you might not get the perfect place to charge all your gadgets without which you are literally immovable. It will be clever of you to stack up some battery as well as take a power bank so that even while you are traveling your electronics gadgets will not stay dead. You can keep them in your backpack right from the start or even stack it up on your way.
End note
In a nutshell, all we have to say is there are certain things that you must have in your travel bag when you are going off on an adventure to a tropical country. These essentials can prove to be a n important part of your daily life over there and has the potential of making your stay much comfortable and safe. We bet you are excited about your trip so we suggest make a checklist of all these mentioned things and start packing up right away! Happy tropical exploring!
Reader Interactions