With so many smartphones being launched in the market, it has become a hefty task to find a reliable smartphone for casual photography that will solve all your selfie and Instagram issues.  Smartphone with a high-quality camera is a must gadget to carry with you all the time. A good camera phone is top most important for a person who loves travelling, food reviewer, youtuber, student, photographer, musician and so on.
Well, thank us later, because we have done a thorough research on all the best camera phones available in the market that is going to satisfy the photographer in you.
Advantages of having a High-Quality Camera Phone
In the modern world, where social media is buzzing, we can give you a thousand reasons why you should own a high-quality camera phone, but first, let's start with a few of them:
Ease of use: Well, it's a bit hard to carry a huge DSLR camera with you all the time for capturing the unexpected moments. Having a good quality pocket-sized phone with you saves you from this hassle and you can also click and share instantly.
Spontaneity: You don't know when and where you can stumble on an alluring scene that can leave you spellbound. Having a high-quality camera phone in your hands will make it much easier to capture that charming moment forever.
How to choose the best smartphone for casual photography?
While picking up a phone to satisfy your inner photographer, you must look out for these important features:
Clarify your expectations and know your device well
With so closely knitted competition among different brands, it is a good idea to first know what you want in your ideal phone and then go on the enquire and research expedition.
Today's camera phones come with a telescopic lens, Low aperture lens and Monochrome sensors, the customers nowadays have a wide range of options to choose from.
Know your budget
Before going on a goose chase for you must set a limit on how much you can invest in a mobile phone for smartphone photography.
15 top smartphones for casual photography
1. Google Pixel 2XL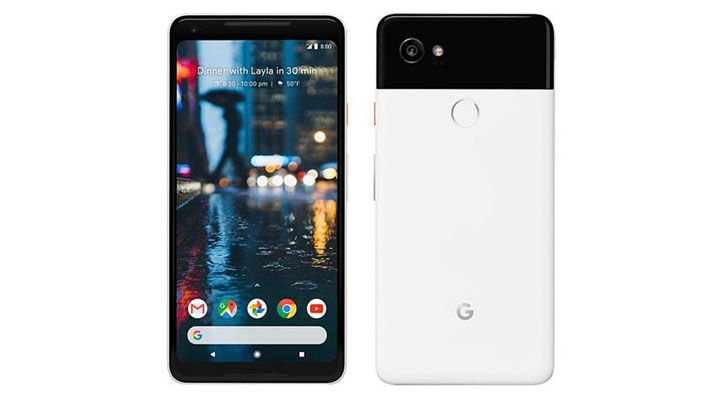 From capturing the beautiful expressions of people precisely to the in-depth natural snaps, this smartphone has got everything up to its sleeves, making it the prime smartphone for casual photography. With two sensors and 12MP optically stabilized camera, a wide f/1.8 aperture for snapping the nightlife, Google Pixel 2XL makes for the best camera phone. It is also the smartphone camera with the highest DOX mark – 98 points.
Other important Specifications:
Android 8.0 with Google UI
Enormous 3520 mAH battery
2. iPhone X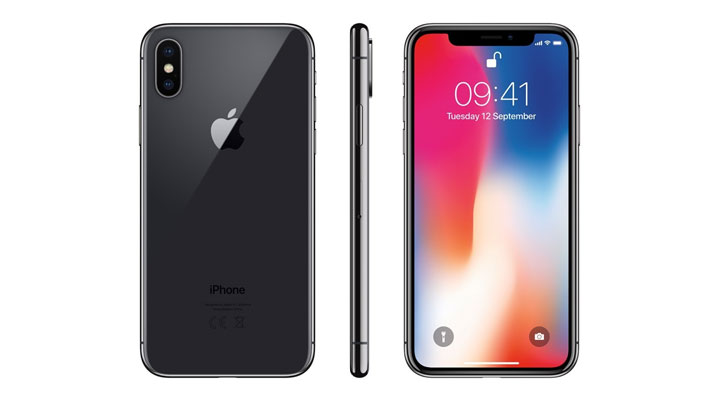 Enlightened with an amazing Portrait lighting mode, iPhone X guarantees a mind-blowing camera that lets you capture the world in its true colors. It is built with a Face ID Camera that is capable of generating a 3D map of your face and lets you create Animojis.
Other important Specifications
A11 Bionic combined 64-bit architecture, M10 motion coprocessor
OLED screen
3. OnePlus 5T
When it comes to best smartphones for casual photography, One Plus 5T boasts a marvelous 16 MP and 20MP rear camera fitted with sensors from Sony and an increased aperture for capturing images at night. The smartphone is built with Intelligent Pixel Technology that unifies four megapixels into one to give a brighter and clear image. One Plus 5T is one of the best smartphone for casual photography.
Other important Specifications:
8GB RAM
Adreno 540 graphics
4. Samsung Galaxy S9+
The amalgamation of an ultra-bright f/1.5 – f/2.4 aperture lens with a second telephoto camera, both featuring a 12-megapixel sensor makes S9 plus an amazing smartphone for casual photography. Optical image stabilization and Autofocus characters with an 8-megapixel front camera make it one of the best camera phone.
Other important Specifications:
6.2″ Super AMOLED display
Exynos 9810 Octa-core chipset
5. Huawei P20 Pro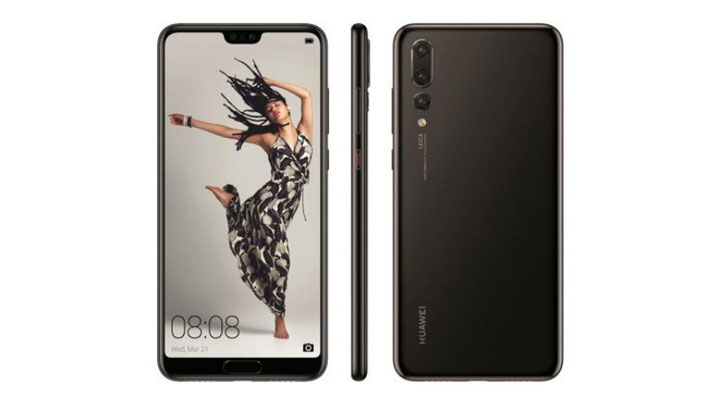 With the Chinese giant introducing the world to a three lens Leica camera phone, Huawei P20 Pro is a dream come true for anyone who wants to shoot high-quality images. The P20 Pro has a telephoto lens, with an 8MP top lens of f/2.4 aperture, the middle lens has the highest 40MP RGB sensor with f/1.8 aperture while the bottom one is a power-packed monochrome 20MP lens and a f/1.6 aperture.
Other important Specifications:
4000 mAH battery capacity
AMOLED capacitive touchscreen
6. Asus ZenFone 3 Zoom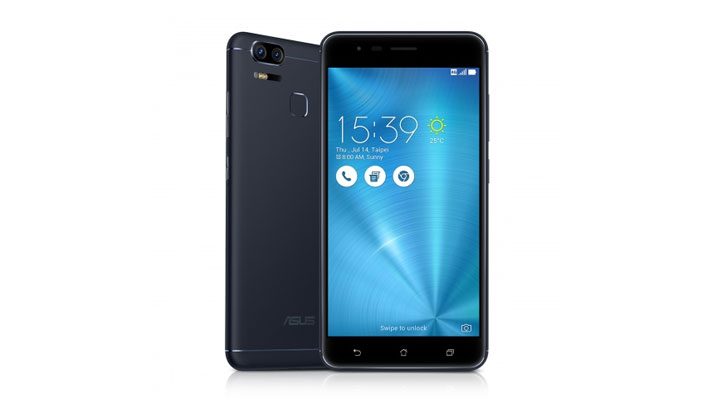 As the name suggests, this smartphone has all the amazing tech to capture the best snaps from a distance. With two top-class technologies combined in one, Asus ZenFone 3 Zoom makes for the ideal smartphone photography camera. It has two 12MP lenses to shoot the everyday life from far and near with exact precision. The 2.3x optical zoom allows you to zoom in on far away objects with ease.
Other important Specifications:
Huge 5000 mAh battery
Proximity sensor, Accelerometer, Ambient light sensor, Gyroscope sensors
7. Sony Xperia XZ Premium
With the brand new motion tracker tech at your disposal, the phone from Sony stands out from the other flagship smartphones. You can capture images and motion shots with unparalleled clarity and precision. The 19MP back camera and the 13MP front camera gives you all the freedom to capture what you want.
Other important Specifications:
4K display
IP68 Water resistance
8. Samsung Galaxy S8+
With dynamic range HDR and low light imaging capabilities, the Samsung Galaxy S8 plus qualifies as one of our top picks in the list of fifteen high-quality camera phones. The videos can be shot in 4K 30FPS with both Electronic Image Stabilization (EIS) and Optical Image Stabilization (OIS), the high-quality images and videos are captured excellently without loss in quality.
Other important Specifications:
Iris scanner for enhanced safety
Weighing only 173 grams
9.  Google Pixel XL
Complimented with Auto-HDR+ which does wonder when turned on, this enchanting phone from Google is giving some serious competition to Apple flagships. The snapper fitted on the back of this phone has a 12.3 MP camera that arrests impressive pictures in optimum light conditions. The pictures snapped by this smartphone are highly detailed and maintains the exuberant natural colors.
Other important Specifications:
Unlimited Cloud storage
2.15GHz + 1.6GHz quad-core Qualcomm Snapdragon 821
10. Sony Xperia Z1
With the superior auto mode and a 20 MP camera, this smartphone from Sony is an absolute showstopper. And if you are an aquatic life lover, then this phone is all that you need to have before diving into the depths of the sea. It delivers great underwater images with the makeshift underwater camera.
Other important Specifications:
IP58 certified – dust proof and water resistant
Shatterproof and scratch-resistant glass
11. Honor View 10
Another great product from Huawei, this smartphone has an ISO control and exposure compensation with f/2.0 aperture for delivering cool images in dim light areas. It snaps images at 4616×3464 pixels. It has a 13MP selfie camera and 16MP rear camera with LED flash.
Other important Specifications:
Impressive 5.9-inch screen
Lightweight as it weighs only 172 grams
12. Xiaomi Redmi Note 5 Pro
The producers of Xiaomi Redmi series seem to be all pumped up to provide the world with a mind-blowing smartphone that is easy on their pocket too. The latest Redmi Note series packs an impressive camera. Featuring a 20MP front camera and a 12MP+5MP rear camera with an LED flash that will help you snap mind-blowing images without much hassle. It also has a f/2.0 aperture to help capture images in low light.
Other important Specifications:
5.99-inch screen with an FHD+ resolution
A slim and Sleek body design
13. Honor 8 Pro
With a dual color LED flash to allow you to seize the vibrancy of nature with precision, this is an ideal smartphone for casual photography. The phone boasts a CMOS sensor with a 12MP rear and 8MP front camera to solve all your selfie problems.
Other important Specifications:
1.8GHz octa-core Kirin 960 processor
6GB RAM
14. LG V30+
Incorporated with a dual camera setup having a 16 MP camera on top and 13 MP camera on the bottom. The 13MP camera is a wide angle view camera. The LG V30+ is a true masterpiece.
Other important Specifications:
Qualcomm Snapdragon 835 processor clubbed with Adreno 540 GPU
128 GB internal storage expandable up to 2TB
15. LG G6
Similar to LG V30, this marvelous phone has a dual camera with one standard and one wide angle back camera. Both the cameras are fitted with Sony IMX258 having a 13 MP primary and 5 MP front camera sensor to deliver the world with a vibrant and sharp edges picture.
Other important Specifications:
Huge screen with 5.7″ display
.Dolby vision and HDR10 for a better experience.
Conclusion
Smartphone cameras have evolved over the year to become so advanced that they are slowly reaching the imaging quality of DSLRs. In coming years we will see more sophisticated camera technologies and they will certainly get better. If you are looking for buying the best on the current, pick one from our list and you will be more than satisfied!
Reader Interactions