Girls always have a different choice in everything. No matter whether it is about gadgets, cosmetics, clothes or something else, they always have their own set of preferences. Talking about the best smartphone for ladies, it ought to have stylish and sleek designs along with luring color combinations. Not only this, girls are extremely fond of selfies and are not at all technical savvy. The bought smartphone must be as handy as possible to keep the life of a girl hassle free. Besides, there ought to be a higher RAM capacity as girls are too forgetful enough to shut down the operating apps.
 What all features should a typical girly smartphone must carry?
"A smartphone that is designed for girls must carry everything a little extra" girls love to hear music and click pictures. It must at least have a good camera besides anything else! Let's have a look at those features that must be present in feminine smartphones:
The smartphone must carry some extra memory to store those extra files, pictures, and music
It should have a better overall configuration so that it doesn't hang every now and then
It must have at least dual or triple sim support as girls are choosey about everything!
A smartphone that can render better internet browsing experience and a better screen resolution so that the clicked pictures and stored videos can be viewed in a better way
A large battery life because girls love to talk more! the battery must be at least 3500 mAh or more so that it can withstand the expectations of a girl
Also Read:
10 Reasons why you should buy point and shoot digital camera over the DSLR
15 Best smartphone for ladies:
1. OnePlus 7 Pro (Editor's Choice)
The amoled screen of 6.67″ (16.92 cm) long that carries 1440 x 3120 pixels display is a perfect thing for every girl on the go. The glitches-free processor of the phone is high enough to keep the girls happy. The phone has 4000 mAh battery power and 48 MP + 8 MP + 16 MP main snapper as well as the selfie camera. The camera would drive any girl crazy with its high-end resolution and quality. OnePlus 7 pro comes with RAM boost upto 12 GB RAM, 256 GB Storage and UFS 3.0.
2. Google Pixel 3 (Editor's Choice)
The Google pixel 3 has a battery power with 3000 mAh. It also has a 12.2MP rear camera, 8MP dual front camera. It comes with 4GB RAM, 64GB internal memory. Besides, the phone comprises 2.5GHz Qualcomm Snapdragon 670  64-bit octa-core processor that makes it into an efficient smartphone.
3.  Apple iPhone XR
Affordability is the reason why we have not included the latest versions of iPhone. "An iPhone remains an iPhone no matter what version it carries"! So, if you want something perky, long lasting and full of specs, then go for iPhone XR. The smartphone has unparalleled screen quality, camera, and processor. iPhone XR comes with 6.10-inch (828×1792) display, up to 128 of storage, and 12MP rear camera. At the range of 59,900 INR, you cannot get a better deal than this. It comes in six colors: Black,  blue, coral, yellow, red,  and white. Apple iPhone XR is a perfect feminine smartphone.
4. Xiaomi Redmi Note 7 Pro (Editor's Choice)
Xiaomi Redmi is luring the smartphone lovers through its iPhone replication. The company has brought the best quality smartphones at unbeatable range. The camera quality along with the processor of xiomi smartphones is impressive enough to be your first gifting choice. Redmi Note 7 pro comes with a 14.8cm (5.84) FHD+ display with a resolution of 1080 pixels. 4000mAh battery, 48MP (Flagship-level camera) dual camera and Up to 6 GB Ram + 128 GB memory. Price Range from 13,999 INR.
5. Samsung Galaxy A80
Samsung has produced a different smartphone named as A80. This smartphone carries little extra features at no extra prices. It has 48-megapixel primary camera with an f/2.0 aperture and 8-megapixel camera as a secondary with an f/2.2 aperture. The rear camera setup has autofocus. It comes with Qualcomm Snapdragon 730G processor along with 8 GB of RAM and 128 GB of storage. It has an average battery capacity of  3700 mAh. The galaxy A80  has everything that would make you ditch the idea of owning any other smartphone.
6. Redmi K20
Again Xiaomi comes over the list, but with a different phone. The Redmi K20 model by Xiomi is looting hearts with its 6 GB of RAM and  64 GB ROM. It comes with 20 MP front camera and 48 MP + 8 MP + 13 MP rear camera.  Redmi K20 is a perfect smartphone for ladies. The phone has 4000 mAh battery (two-days battery), 16.23 cm (6.39-inch) display and powered by Qualcomm Snapdragon 730 processor. The hardcover cases come with a different type of color.
7. Oppo R17 Pro
Oppo phones are endorsed by the celebs. The smartphones enjoy more customer trust and are specifically known for their high quality camera. Paired with Qualcomm Snapdragon 710 processor and 8 GB RAM configuration, Oppo makes the best smartphone for ladies. It has a good battery backup of 3700 mAh with 1080 x 2340 pixels display.  The selfie shooter is even better than the main camera. The front camera of the phone is 25 MP while the back end camera is 12 MP + 20 MP.
8. LeEco Le Max 2
The LeEco Le Max 2 is my personal favorite. Girls always look forward for something genuinely priced and featured. And, leEco is the company which sells smartphone lower than its manufacturing cost. The LeEco Le Max 2 has a 5.7" long screen and a 4GB RAM capacity. Besides, it has Kayo + 1.59 GHz, Dual core processor that makes the phone really amazing. It has all the girly specifications. The 3100 mAh battery power further turns the smartphone into a dynamic piece.
9. Motorola Moto Z4
Motorola is fond of producing quality handsets. The Z7 smartphone is appreciable in all its features and specifications. Moto Z4 Runs on Qualcomm Snapdragon 675 with 4 GB RAM and 128 GB of storage. It comes with 48MP Rear Camera and 25 MP Front Camera. Talking about the price, it is tagged at 34, 999 INR that makes it an affordable and the best smartphone for ladies.
10. LG G5
Priced at 28000 INR, 4 LG G5 smartphone boasts of a huge 5.3" screen size. It is blessed with 32 GB internal memory and 4GB internal RAM. The main camera is 16 MP why the front one is 8MP that makes an incredible shooting experience.
11. Nokia 8.1
Nokia 8.1  comes with 6.18-inch FHD+ capacitive touchscreen with 1080 x 2246 pixels resolution. 3500mAH , 4GB RAM, 64GB internal memory expandable up to 400GB. The interesting part is that it has 12MP+13MP ZEISS dual rear camera with 1/2.55-inch, dual Hi-Cri flash and FF depth sensing 20MP front camera. Price 26,999 INR.
12. HTC Desire 820Q Dual SIM
HTC phones have their own class and versions. The company never produces anything that has a compromised quality. The same applies to the HTC Desire 820Q Dual SIM model that is tagged at 20,800 INR. The face detection and 3100 mAh battery power is a profitable deal for every girl who wants quality stuff for herself.
13. Lenovo Z2 Plus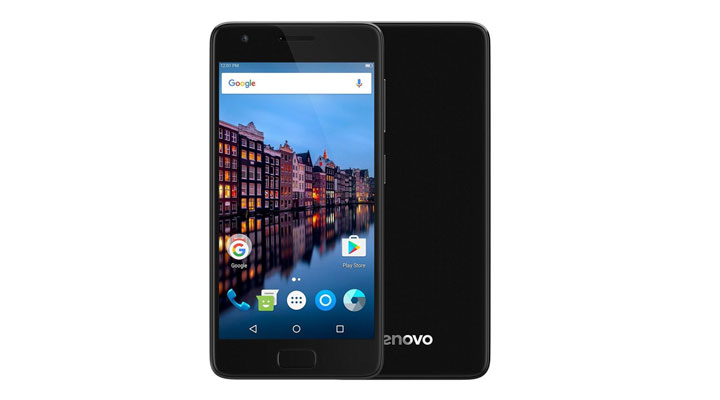 Now, this is the phone that sits perfectly for every moody girl. Lenovo is known for its latest specifications ad sturdy handsets. The smartphones can be carelessly handled as they have a very tough built. Talking about the specifications, Lenovo Z2 Plus runs on 2.45 GHz Qualcomm Snapdragon 820 processor. It has a huge 4 GB RAM that encompasses a good mobile phone user experience. The IPS LCD 1080 x 1920 pixels display Along with 5" huge screen size is just perfect to add a glare to the piece. Coming to the battery power, the smartphone has 3500 mAh that is sufficient to keep a girl involved in the phone for longer hours! With all these specs, Lenovo makes its place amongst the best smartphones for ladies.
14. Lenovo Vibe K5 Note
Lenovo and Motorola have recently got merged. The quality of the motto and Lenovo phones are almost the same. If you are unable to manage a G4 Motorola handset, go for the Lenovo Vibe K5 Note that has much-resembling features. The snapper, selfie, processor and the battery are all powered with high-quality integrations.
15. Micromax Bling 3 A86 Smartphone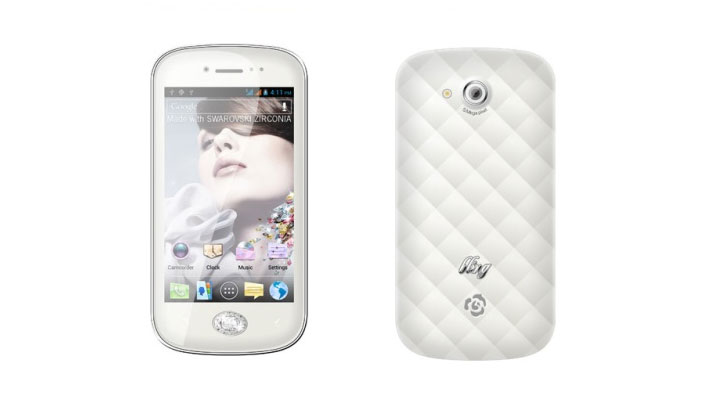 Micromax has always produced the best smartphone for ladies. Once endorsed by Twinkle Khanna, the brand is specifically known to produce feminine handsets. The company is again back with a bang by bringing the very dynamic Micromax Bling 3 A86 Smartphone for the ladies. It's a cute headset that is more of a handy thing than a featured commodity.
Verdict
Well, if I was given a choice, I'd rather like to own iPhone and One Plus instead of any other gadgets or smartphones. The kinky looks of the phones attract the onlookers with astonishment towards you. It is indeed a perfect and the best smartphone for ladies who are classy. However, if you wish to have something more in the given price range, go for Pixel, leEco or xiomi models without a second thought.