Gifting is a beautiful art which conveys an immense amount of love and affection. Whether you are gifting something to your loved ones or yourself, the joy gets no less. When it comes to gifting women, there has been a revolutionary change in the choices available. In early days, the popular and cool gadgets for women had a lesser place in the conventional list of gifts, but now they seem to be topping the charts. Today the options available to gift a woman portray her true wild and fierce spirit. These gifts seem to embrace the widening dimensions of a modern woman.
What is the most important aspect to consider while picking a gadget gift for women?
The most important aspect to be considered while picking cool gadgets for women in your life is that it should bring convenience. Be it beauty or driving, traveling or relaxing, if the gadget you pick for her does not add to the comfort, trust us, we need to rethink the choice. Irrespective of how well you know women or how much you love them, it has always been tricky to pick gifts for them. Well, not anymore!
The 15 cool gadgets for women
We have listed down some cool gadgets for women in your life. Be it their birthday, your anniversary or any other important occasion, you can consider this list while picking a gift for her. Rest assured, they will love it!
1. Mobile Charging Purse
For the tech-savvy woman of today, there is nothing more convenient for a woman than a purse which can her phone on the go. With the hassle of everyday tasks, meetings, taking care of everyone around us, spare her some bothering with this cool purse. All she needs to it, plug her phone onto the charging cable and let her phone lie inside her purse in style. After all who likes carrying hefty power banks!
2. A Wide-view Sensor Mirror
Remember, all women go through the crazy race of mornings where they hardly have an extra second to spare. The regular mirrors are not of much help while getting that winged eyeliner right or checking if the compact is not too much under the eyes. Get her a wide-view sensor mirror because it solves all the above stated problems and more and you can thank us later! It is easily available on all major e-commerce platforms.
3. Professional All-in-one Hair Styler
The curls that you are smitten of, they don't come easy. There is a lot of perfection and time needed to get those locks look the way women want them to. Want her to remember and use your gift for ages to come, this is a perfect pick. This gift will make her life prettier and a whole lot more comfortable. Can a date night or a party dress up ever be complete without it? NO! Pick a good quality Styler with a variety of styling extensions and you are one step closer to an awed woman!
4. An E-Reader
Whether geek or not, we all have to go through some or the other sort of inescapable reading. An e-reader will save her eyes from a lot of unnecessary strain caused by the usual screens of our electronic devices. E-readers are a relief to our eyes and they also save you from carrying the hefty novel in your hands or purse. When we can carry our readable with class, why not!
5. Smart watch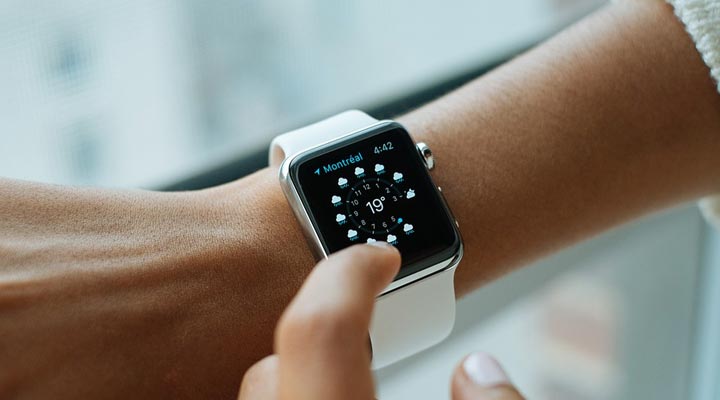 When it comes to women, picking a smart watch is a little tricky. Smartwatches usually have a very technical and cliched look which does not always go with the elan f a woman's dress up. If you are getting this cool gadget for woman in your life, make sure you find a piece which complements with her personality and add to the femininity of whole outlook. Pick a piece which is light and sleek and avoid going for hefty models. A smart watch is one of the best cool gadgets for women.
6. A Pimple Zapper
Can there be a better gadget? Well, ask a woman and she will scream NO! This device makes a wonderful gift irrespective of the age group you are gifting to. Be very careful while picking such a gift as it acts straight on the skin. It is extremely useful as it kills the bacteria breeding under pimples and acne. It should be picked with recommendation and in accordance to the skin type of the woman you are gifting it to.
7. Universal charger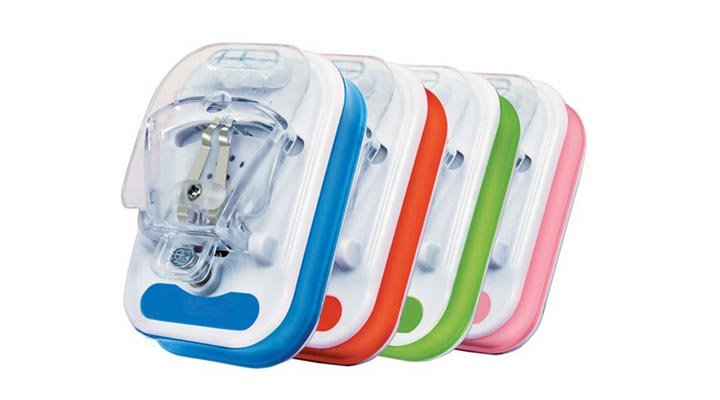 If your woman is fond of cool gadgets, there is no gift better than this. Keeping up with a charging levels of all the devices is crazily impossible. This gift will not only her stay hassle free, but also will save her from carrying a lot of different chargers all the time. It is advisable to pick up a wireless version if you are sure that all her devices support wireless charging. As a safe bet, you can pick a regular good quality speed charger with the extensions which complement with the devices she uses.
8. Classy Earbuds
When it comes to picking ear plugs women are very apprehensive as they do not gel well with formal or party attires. You can't have wires dangling across your torso with a bodycon party outfit. For all the times when she needs ear plugs but wants something which is more tidy and least visible- ear pods are the perfect pick!
9. Sonic Makeup Brush
This is an area where most of the women struggle. We all have mornings, evenings and afternoons where we don't have an extra minute to blend our makeup well, this is a boon for all such times. A sonic makeup brush brings wit it automated blending and filling lines on the skin. What more can a modern woman ask for! If you are worried about where to get this cool gadget for woman of your life, it is easily available on all major e-commerce platforms.
10. Instant Camera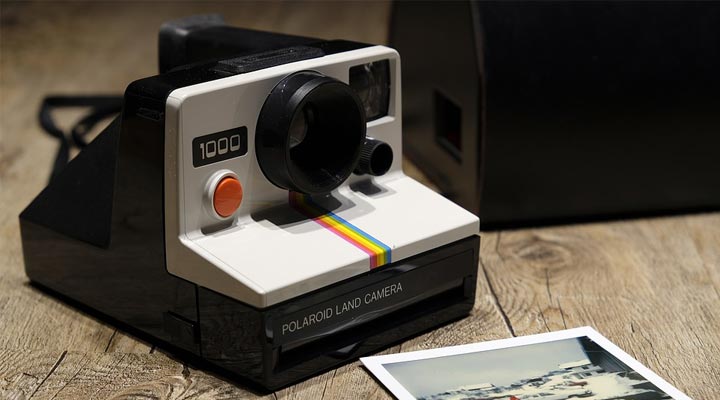 Even in the age of smart phones, tablets and laptops, the feel of a printed photo is irreplaceable. Add this to the gift list for your woman and we bet she will carry this on her next vacation. Instant cameras are now available with a wide variety of printing options and colours. Choose the one which suits her personality the best and there you are, ready with the most perfect gift!
11. Texting Gloves
The struggle of using touchscreen devices like phones and tablets in winters is real. Getting this pair of gloves will save her from the tedious exercise of taking off the gloves in every ten minutes in freezing cold. Such a pair makes it easy to click pictures while traveling in cold places. The convenience is unmatched for people living in places with lower temperatures. It is one of the coolest gadget for women, we say go for it!
12. SuperSonic Hair Dryer
Every woman is aware of the harm that hair dryers can cause to human hair. From excessive drying to itching scalp and dandruff, a regular hair dryer can be a source of thousands of hair problems. Gift her a supersonic hair dryer and she will thank you for its intelligent heat control features. This device helps in retaining the good texture by keeping the temperature under control.
13. Eye Massager
This makes a great gift for women of all ages. It helps in releasing strain from the muscles surrounding the eyes, resulting in better blood flow. These can a good aid for relieving temple pressure saving her from uncalled headaches. These devices come with a customizable settings for heat and pressure. Add this to her life and contribute to making it a little more stress free for her!
14. Unparalleled Epilator
Be it regular life or vacations, meetings or parties, evening outings or morning gym, the struggle of maintaining flawless hair-free skin is universal. A high-end epilator not only saves her from a huge amount of pain caused by waxing, but also comes handy at the rush hours. Epilators come with different specifications, so picking a kit with various extensions is a good idea. Gift this and watch the comfort it brings along!
15. Wearable Safety Gadget
Women are inseparable and precious part of your life, but it is also true that they are more prone to dangers and risks. If you care for her, make sure that this is the first gadget you buy for her, because  their safety is of utmost importance. There are stylish wearables available in the market which are armed with pressure sensors that can send security texts or calls to guardians at the time of threat. Wearable safety gadget is one of the best gadgets for ladies.
Live it in style!
With technology on our side, we are open to the world of innovation and diversity. Pick a gift which suits her personality the most and she is sure to adore you for your thoughtfulness. We have got one life, let's live it in style!
Reader Interactions