Have you noticed your hair falling out? You may be wondering what causes hair loss and how to regrow your hair. Trust me, losing your hair is no fun and it is also not a joke. Having beautiful and healthy hair is very important to most people so it is very devastating when they start experiencing forms of hair thinning.
There are several hair loss remedies that have been traced to hair growth throughout time. There are also products that you can get to increase your hair growth. One important factor you must keep in mind when it comes to having healthy hair is your diet. This not only accounts for a healthy immune and bodily system, but it also makes sure that your hair is healthy as well. Below you will find some helpful tricks so you can learn how to stop hair thinning once and for all!
1. Get Your Vitamins and Nutrients
Your hair needs the appropriate vitamins and minerals to survive just as your body does. Make sure you are getting enough proteins, vitamins, and iron in your system on a daily basis. Your hair will benefit immensely from these and your body will also thank you.
Focus on protein-based foods such as meats, fish, eggs, spinach, nuts, and avocados. These foods help repair damaged tissues. Since your hair is made up of mostly protein, make sure you are keeping tabs on how much you eat.
Increase your intake on certain vitamins such as A, C, D and E. These are found heavily in fruits and vegetables. You can also think about taking a multivitamin if you do not wish to eat these types of foods. Just be clear that you will need to do one or the other.
Iron is responsible for carrying oxygen from one cell to the other. This means that oxygen is being carried from one set of cells to the cells in your hair. This will in turn make sure that your hair cells have enough oxygen to be able to grow.
2. Examine Shampoo Ingredients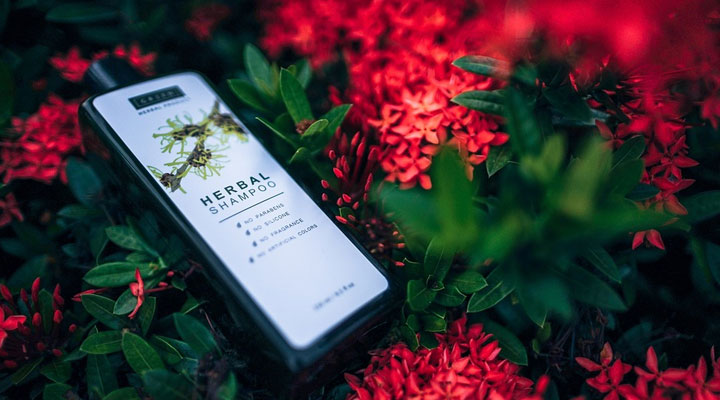 It is a shame some of the ingredients that are found in shampoos on the shelves of beauty stores. They can be extremely harmful to your scalp and hair strands. You want to make sure you are avoiding all shampoos that contain ingredients such as sulfates, parabens, and sodium chloride.
Not all of the shampoos in the store that smell great are good for your hair. Look for certain hair loss shampoo that can be of specific to your hair loss. These are bound to have safe ingredients.
3. Use Essential Oils
Essential oils have been around for many years. They are used for all types of purposes, but you can specifically use them to help with hair regrowth. Some of the most effective natural oils to use for hair thinning are peppermint, rosemary, and lemongrass. Peppermint oils as you can imagine give your scalp a stinging sensation. This is because it is increasing the circulation of blood on the scalp which stimulates hair growth.
Rosemary helps promote regeneration in the hair cells. This will improve and increase the thickness of the hair follicles. Lastly, lemongrass can be used to hydrate the scalp. It is best used for individuals who are suffering from dry and flaky skin on the head.
4. Utilize Low-Level Light Therapy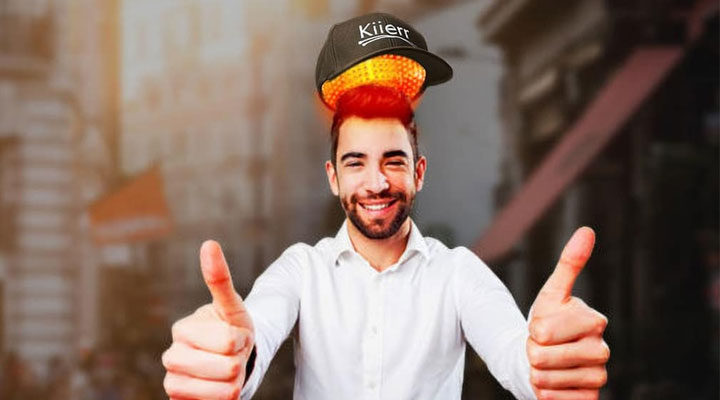 Low-level light therapy also known as LLLT is used as a non-invasive treatment for alopecia and balding. LLLT stimulates cells using photons and increases cellular activity. With this being said, you can expect low-level light therapy to stimulate the hair cells on the scalp to promote new growth. This is done by increasing the blood and circulation to the hair follicles so that they come out of their dormant stages. It has been scientifically proven to encourage new hair growth.
Conclusion
Unfortunately, hair thinning is a normal part of life that almost everyone will experience at some point in their life. Don't wait until the last minute to catch your hair loss. The earlier you take control, the better off your hair will be.
What works for you might not work for someone else and vice versa. You may have to try several ways to find something that works best for your hair. When you find this, stay consistent! By using these tips to eliminate hair thinning, your hair will be given the best chance to thrive and remain healthy.
Reader Interactions