While there's a steady stream of new phone releases almost every week, one category that usually doesn't get specifically targeted is the elderly. Of course, there are lots of elderly people who have the knowledge and ability to use all the latest versions of the newly launched smartphone. But there are some senior citizens having sight or hearing problems, or just unfamiliar with the world of smartphones.
In this article, we discuss the top five basic and great phones that are designed and suitable for elderly those with limited vision and/or hearing.
What features should a senior citizen's phone carry?
A large battery life
Easy to dial
Loud & clear sound
Big keys or font size
Sturdy built quality
Lightweight
Speed dial
Talking keypad
List of top 5 mobile phones for the elderly in India
1. SeniorWorld Easyfone Royale 2.4 inch Flip Phone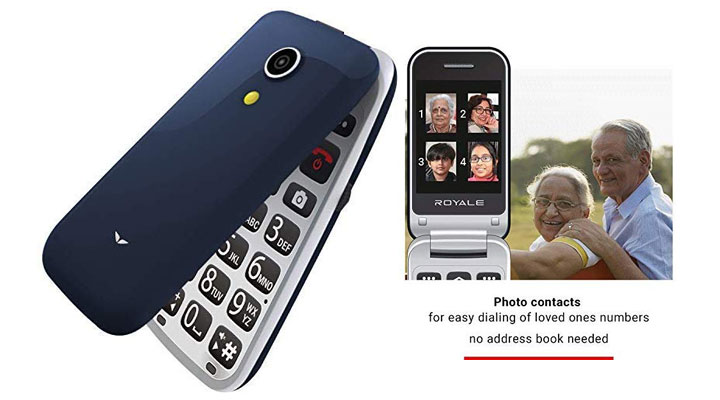 This mobile phone is specially designed for the elderly in India. It has an elegant and sleek clamshell design. Easyfone Royale has 20+ senior-friendly features. Loud and clear sound; Extremely loud ringtone which is very important for the grandparents who have hearing problems. It has very unique features like – Medicine reminders, customizable menu, Photo contacts, cradle charger, block unwanted callers, etc. Another feature includes easy to get help – dedicated SOS button to get help quickly in emergencies. Just one button press automatically sends help SMS and calls to 5 emergency contacts. battery power is 700. The display size is 2.4 inches and weighs 190g. It is one of the best phones for elderly in India.
SeniorWorld Easyfone Royale Price: Rs 3,350.
2. Philips Xenium E168
Philips Xenium E168 is one of the most top-rated mobile phones for senior citizens in India. It weighs only 100g which is perfectly ideal for the elderly. Philips Xenium E168 has an inbuilt VGA camera 640×480 and Micro SD upgradable up to 16GB. It is made to be utterly simple but remarkably capable. Another impressive thing about Philips Xenium is the battery capacity, 1600mAh Battery. It has a 2.4″ inches 240×320 display screen, FM Radio, and supports Dual-SIM. The box includes handset, charger, battery but earphone is not included.
Philips Xenium E168 Price: Rs1,499.
3. Marvel Senior Friendly Phone – Easyfone
Easyfone Marvel is specifically designed for senior citizens in India. The phone doesn't work with 4G and Jio sim. Easyfone Marvel has amazing features like easy to dial big buttons, SOS, loud & clear sound, long battery life, photo contacts, unwanted call blocking and many more. The phone's weight is only 63.5g. It has a loud & clear sound for comfortable conversations. It has loud ring tones so that calls are not missed. Easyfone Marvel has big size for comfortable holding; A simple menu that can be customized to suit the user, Special colored buttons for receiving & making calls. Dedicated buttons for a torch. Another very interesting feature is the talking keypad and backlit keys all come together to make dialing extremely easy
Easyfone Marvel Price: Rs 2,690.
4. Nokia 3310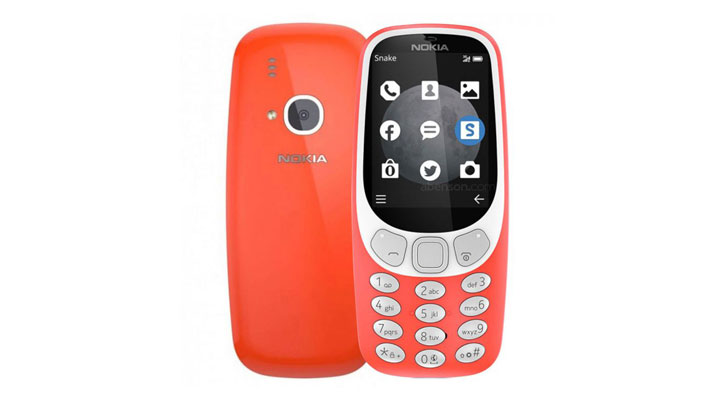 The Nokia 3310 is a very simple and classic phone launched in May 2017. It has a 2MP primary camera, 2.4 inches display with 240×320 pixels resolution. Nokia 3310 is run with Series 30+ processor, 16MB RAM, 128MB internal memory expandable up to 32GB and dual SIM. It has 1200mAH lithium-ion battery, FM radio, and MP3 player for music. Nokia 3310 is not only popular among the elderly or senior citizens but also among the younger generations because of its sleek design and classic look.
Nokia 3310 Price: Rs 3,298.
5. Nokia 105
Nokia 105 is one of the best selling mobile phones for the elderly in amazon. It has 1.8 inches with QQVGA display pixel resolution and 800mAH lithium-ion battery. Nokia 105 has room for up to 2,000 contacts and up to 500 SMS. The Nokia 105 polycarbonate body gives you style and substance, and the inherent color helps minimize the visibility of scratches. One of the interesting features in Nokia 105 is the built-in flashlight and pre-loaded games including; the classic Snake Xenzia.
Nokia 105 Price: Rs 1,289.
Conclusion
We thank the company that built and designed such a wonderful mobile phone specifically for our grandparents who have sight or hearing problems. If you have any suggestions and comments please let us know in the comment section below. If you love this post feel free to share with your family and friends.
Reader Interactions