Changing are the times and so are your needs. We know you never let your fashion go out of style. So you might be on the hunt for best laptop totes for you. Cheer up because we are with you in this search.
We understand, finding the best laptop totes for your all purposes isn't an easy task. But first of all knowing what you need to begin with looking in your tote search is more important. Here we are also following this quest with the list of 15 Best Laptop Totes for Women that may calm your research.
What your hunt for best laptop totes needs to focus more on?  
Totes that keeps your tech safe – Comprising with safety of your laptop, notebook or tabs is going to help you in none of the ways. For a chance, you are allowed to skip any of the other aspects but never miss out on your techs security while selecting your laptop tote.
Provides you with a good sense of space – For better organization of your tech and other essentials to look out beforehand for the space, your tote will provide you with some as not to regret a thing afterward.
Compliments your look – For keeping your grades up in trend charts you need to play really wise to choose your own best laptop tote from the wide variety of totes available in the market.
I hope keeping these few little things in mind while shopping your best from the women laptop bags will make you forget about all your old baggy laptop carrying ways.
Listing the 15 best of best women laptop totes for you
Check out the list and fall in love with your own choices:
Also Read:
15 Best smartphones for ladies
15 Best gift ideas for female cousin
1. Leather Laptop Totes
These are one of the much sought after Women laptop bags. These are perfect to carry with almost all your attires. Their durability and the stylish designs leave a long lasting effect in your wardrobe as well as hearts. Feel free to carry one of it in your own style.
2. Kenneth Cole Reaction Triple Laptop Totes
The best of formal laptop bags for women.  Faux leather adds up to your professional looks and the front & rear slit pockets provide you an easy access along with the 15.4-inch screen. The triple storage is specially designed for smooth function, creating no fuss for your things. Carry it with confidence and be ready to play with a bossy girl attitude.
3. Lavie Totes
It serves as a multiway-multipurpose bag that keeps your laptop safe and in place with extra padding and foams plus the pretty interior & exterior pockets hold your daily carry away essentials in a quite tidy manner. It works well both ways be it formal or casuals.
4. Nostaljia Women's Totes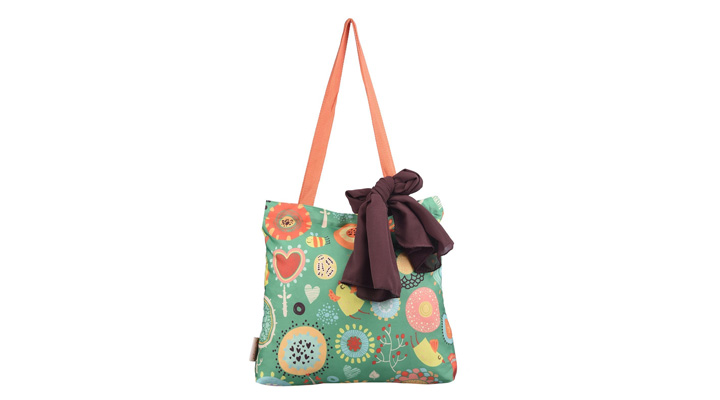 These multicolor and light weight canvas Totes are available in a wide range of digitally crafted artwork that proves to be very chic and comfortable. These are pretty to carry in place of your daily bags too if in case you are not even carrying your laptop.
Experimenting with your bag fashions with such lovely concepts in hands is going to leave you wanting to try more of these.
5. Laurels Superwoman Women's Tote Bag
This Superwoman bag is surely one of best of laptop totes. Its high-quality synthetic leather boosts up your style and provides you a plenty of space and a number of pockets to organize your stuff wisely. But if you are from a work field with an exposure of too much sunlight and dust than this option is a big No No for you.
Saving it to carry along with you keeping your laptops in at some other occasions would be better.
6. Kleio Women Bucket Totes/ Shoulder PU Bags
Bucket bags are simple but can be your favorite when could be carried in a number of convenient ways. One of the distinctive features is the large space they provide along with easily adjustable shoulder straps giving you a lot more options for a good carrying style; thus making it ideal for professionals as well as college girls.
7. Tory Bruch Mini Ella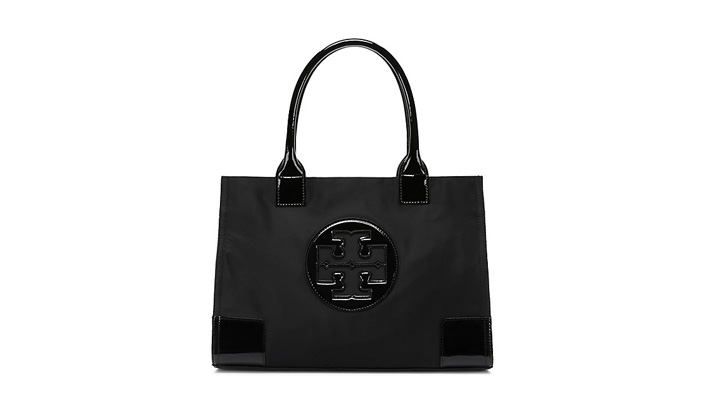 These classic Totes crafted from durable nylon with an eclectic mix of bohemian glamour are lightweight and perfect for your daily carry away best laptop totes available which you may also like to carry on your short day outings to make your days full of glamour and technology all at the same time.
8. Denim Laptop Totes
For those always in a hunt of trying and carrying something different from the rest, the denim Laptop Totes can work the best.
Also If you yourself are fond of crafts this can be your favorite DIY ideas ever for one of your best laptop totes. Buy it for yourself or craft out one for your bestie, it's going to make you stand out in the crowd. You need not to think twice on their durability, they are quite more upgraded on all such aspects.
9. MK Diaper Tote
As they say, it's the best super stylish Tote for super stylish moms. These are fun to carry and most convenient to fulfill all your being mommy needs.
And the rest of you non-mommies don't need to make a fuss. Its elegant design simply can't let you ignore it. These MK styled computer totes are great to step out with and make work-life simply awesome.
10. Solo Vestry Bucket Totes
This 15.6" sleek functional tote is the best laptop totes for Women and proves to be adorable for all your travel times.
It comes with a good number of exterior pockets and its unique design to easily slide over wheeled luggage is a distinctive characteristic. If you are the one always in a ready to move schedule, then this Bucket bag is absolutely made for you. Explore your freebie side with comfort and style!
11. Dooney & Bourke Alto Lissandra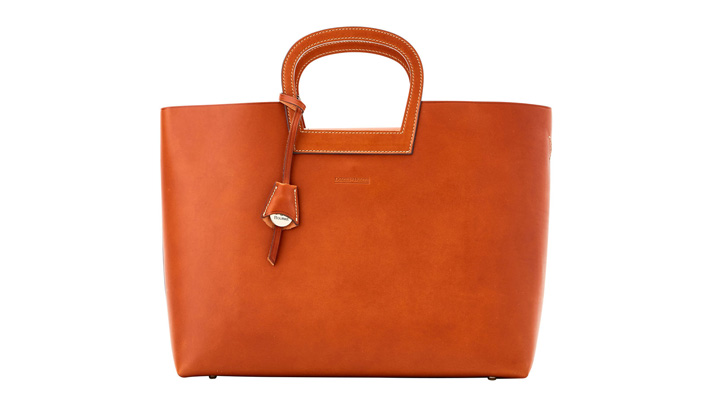 For those who love to flaunt simplicity in their styles, this alto works great from the collection of formal laptop bags for women.
It could turn an ideal choice for work place and businesses tours. And can easily serve for a number of other purposes too giving you a sure satisfaction with the looks for how perfectly it compliments most of your attires.
12. Canvas Laptop Totes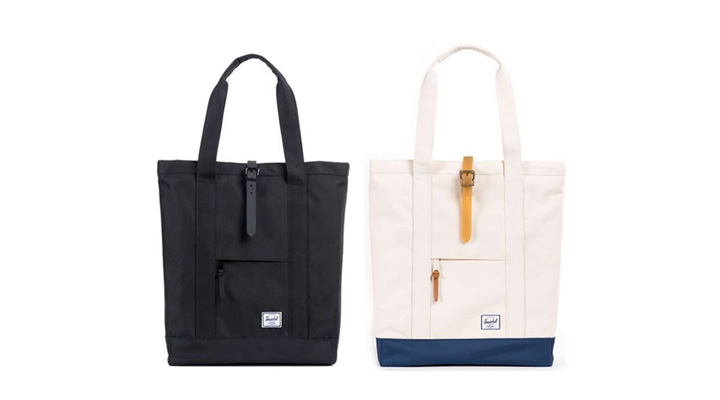 This product is a easy to go with that holds your laptop safe and upright along with all your other essential stuff in a manner. The material used is strong & water-resistant and comfortable to carry along at all places.
The best laptop totes range provides you with a wide variety of canvas Totes in various sizes & designs to pick from.
13. Quilted Nylon Totes
It's fun to carry a stylish, lightweight designer bag in your hand that's meant to be an essential of your wardrobe. Quilted nylon material cleans easily and folds smoothly for convenient storage.
From its wide range, select the one with chained laptop pockets to keep your tech secured. The quilted pattern is already high on demands in the apparel and accessories market.
14. Metal Bar Trim Tote Bags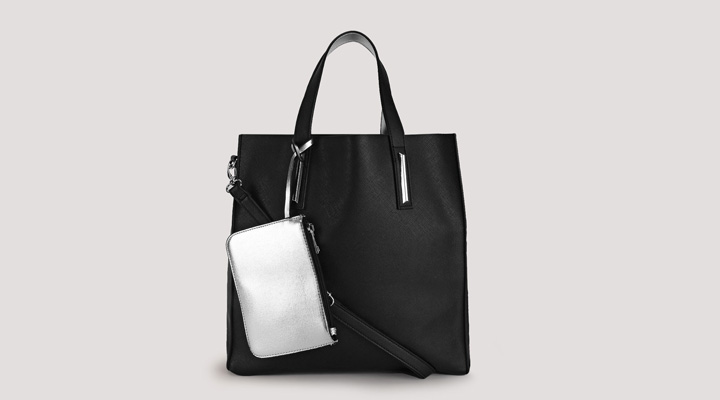 Here's the piece you will love to carry along with you to your office every day.
The metal detailing's over it makes it a stand out in high on fashion trends making it the best laptop tote. This bag is not only the spacious one but also glams up your attire be it formal or simple. These are easy to clean and carry making it fuss free for you to keep them in good condition.
15. Mango Flapy Totes
These come as an alternative to your compact women laptop bags that solve your purpose of carrying away technology and your daily essentials in one place. The purse look serves as a good advantage solving all your carriage purposes wherever you carry it.
The list may further go on as do our desires. The only thing to be kept in mind is what goes appropriately with our wishes so as to choose wisely from the flourishing products in the market. Let your greedy hunt find peace from my list of best laptop totes.
I'm happy to learn from you if you find something really good to add on in the list. Else choose wisely and carry it with confidence.
Reader Interactions