We should all love our natural skin color. Thankfully everyone has a different color and the world seems a beautiful place. Be proud of the skin color you were blessed with as it tells stories of your heritage and culture. The only thing that you should consider lightening is not the skin color but those unhealthy dark spots that surface the skin. Here, we are going to discuss and list some of my handpicked best dark spot remover cream for you.
For removing dark spots, it is important that you buy a good dark spot remover cream, face packs and masks for glowing skin, serum or oil and take proper care of our skin. Dark spots not only make you look bad but also can cause some skin medical ailment. Make sure you are not getting dark spots because of medical conditions. Also, eat healthy as no matter what we apply on our faces it won't work until you eat right. Dark spots can be caused due to sun irritation, hormonal in balance, hair removing, etc.
It should also be noted it is not only women who need dark spot remover creams. Men should also take this seriously. All the things I am talking about in this article refer to both men and women.
Before we get onto some good dark spots removing creams in the market it is better we understand on…
How and when to use dark spot remover creams:
Always use dark spot remover cream on a clean face.
Make sure you are not stepping out (until your cream has sunscreen) as the pollutants can stick to your face and make your skin irritable.
To make sure there are no impurities trapped use a toner after face wash to clean your face.
If your skin is very sensitive avoid using strong products that are loaded with chemicals.
The best remedy to remove dark spots or pigmentation is to use home made products. They affect slowly but do not deplete your skin.
Lemon, Vitamin e capsules, Coconut oil, Carrot oil are only some of the things that you can use. The list is endless on natural remedies.
Dark spots can be a result of the hard sun too. Make sure you use a good sunscreen while stepping out – which prevents photoaging.
If the condition is severe you can go for medical treatments like LAZERS, chemical peel, etc.
Also, look out for packaging of the creams, a pump bottle or a tube is more hygienic than a cream tub.
Time of day of applying these creams is important. You should be careful not to apply night cream during day.
A dark spot remover cream may not be affective as you may need a different consistency. Not everyone needs a cream for the uneven skin you might consider buying serum, oil, face pack, gel etc.
So dark spots and pigmentation need instant attention. And for that here are:
15 best dark spot remover creams, masks and serums for both men and women:
1. Inatur Kumkumadi Facial Serum
Having used this product, I found it suitable for dry skin. Not only does it help you lessen those blemishes, it gives you back your real complexion and diminishes acne. It has so many nourishing ingredients which are natural and good for skin. Turmeric extracts and Vetiver are the major ingredients present in this that help in dark spot correct. This Inatur product is however costly.
2. Clinique Even Better Clinical Dark Spot Corrector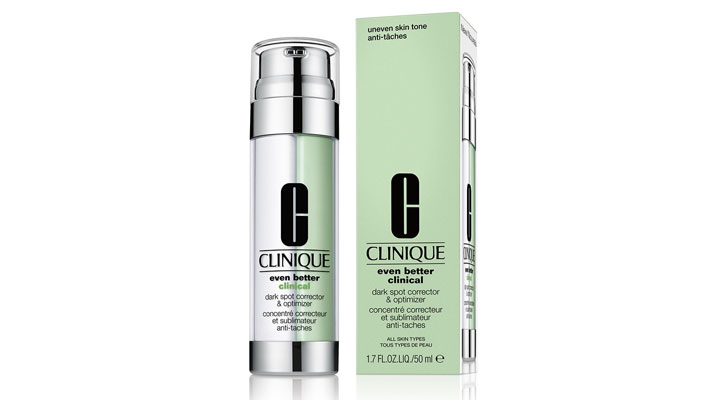 If you are born with a silver spoon in your mouth then surely do not read the list further just get this. Clinique Even Better Clinical Dark Spot Corrector is again a serum and comes in a hygienic pump bottle but for the price the quantity is very less. However, it works on post acne dark spots too and like the other Clinique products it is very light on skin.
3. Estee Lauder Enlighten Dark Spot Correcting Night Serum
Say goodbye to your unhealthy skin and to your hard-earned money. (I am just kidding). This night serum helps you bring back your baby skin without any flaws.
4. The Body Shop Drops of Light Pure Healthy Brightening Day Cream
This light weight body shop product is brilliant for reducing dark spots. It Is hydrating and good for all skin types. It will not cause break out or acne and get easily absorbed to your skin. I however do not like the tub packaging. The Body Shop Pure Healthy Brightening Day Cream is one of the best dark spot remover cream.
5. INLIFE Natural Saffron Fairness Cream For Blemishes Dark Circles And Spots
It has a SPF to prevent skin tan and for dark spots it has the ingredients as Vitamin E, Saffron, Aloe Vera, etc. Very affordable and for everyone. The only drawback again is I feel is the tub packaging which is not that great.
6. Yves Rocher White Botanical Exceptional Youth Dark Spot Corrector
This is a brand that you can trust. It is mineral and paraben free. Your skin will look smooth in just few minutes after the first application. The bottle is in the form of a tube and has a tip of a corrector which makes the application on the spots precise.
7. AuraVedic Dark Spots Corrector & Ritual Skin Lightening Mask
This is a combo pack of 2 things, Ritual Skin Lightening leave on Mask and a quick acting Dark Spots Corrector Serum that both combat the problem of dark spots. As it does not contain any artificial ingredients it is good for all types of skins.
8. Fabindia Vitamin E Cream De-Pigmentation
Fabindia products have recently taken the market by storm due to their good ingredients. The Fabindia Vitamin E Cream De-Pigmentation helps you relieve blemishes and blends into the skin like butter. It has a mild perfume that gives you a refreshed feel.
9. Just Herbs Fair'e Mulethi-Khus Skin Lightening Gel
Vetiver like in the Inatur Kumkumadi Facial Serum helps in curbing spots due to sun damage, but this is not what makes the Just Herbs Fair'e Mulethi-Khus Skin Lightening Gel special has special herbs that improve blood flow to reduce the marks due to restricted blood. The herbs also help in reducing immunological response of the skin via sun exposure.
10. Innisfree Whitening Pore Sleeping Pack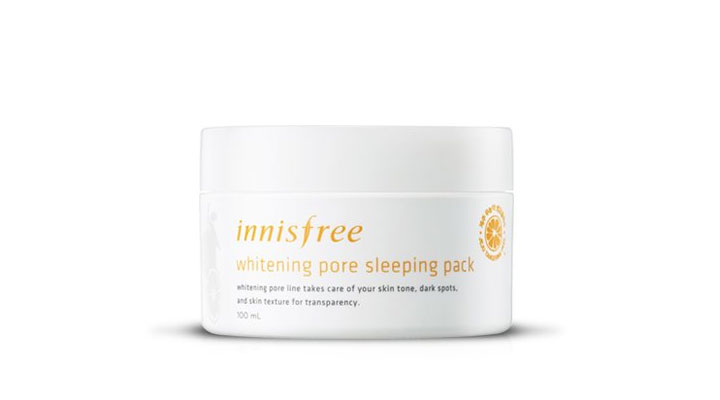 Jiju is the main ingredient of this overnight pack. And who does not want to have the clear and flawless Korean skin?
11. Mamaearth Bye Bye Blemishes Cream
This new brand is the talk of the town. It has natural and organic products that do not harm the person using it. The Mamaearth Bye Bye Blemishes Cream has antibacterial and antifungal properties as well.
12. Khadi Natural Herbal Day Cream
As the Khadi Natural herbal is a day cream it also helps reduce tanning and sun affected dark spots. Khadi is now becoming a very common and appreciated product as people are now encouraging products made in India and also due to the fact that is uses natural ingredients.
13. Coccoon Eternal Youth Smart Night Serum with Kakadu Plum
The oxidizing power of the Plum helps to brighten the skin and fight ageing. It helps to hydrate the skin by creating a barrier at night between the skin and irritants present in the environment. If you are looking for a cream for uneven skin, serum in this case then this should be your choice.
14. Avene Eau Thermale D – Pigment Light
So, follow your night regime by first applying Avene Eau Thermale D followed by Avene Thermal Spring Water. The former helps working on local dark spots on the face and also helps in making sure that in future dark spots do not occur while the latter is a barrier against irritants and helps soothe the irritated skin.
15. Nivea Men Dark Spot Reduction Creme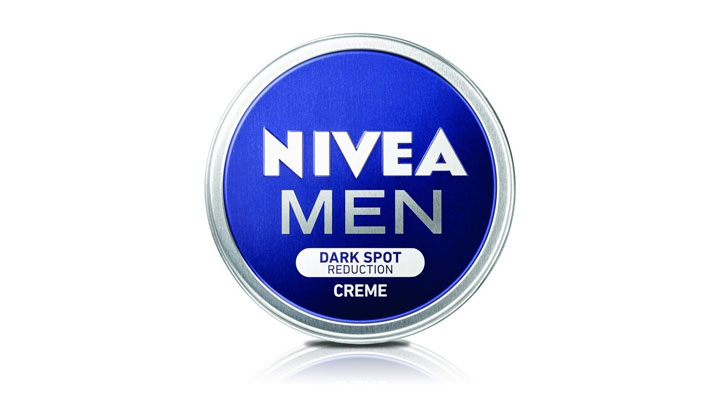 Why do I mention Nivea? As this one is especially made for the rough skin of Men. To be honest all that I mentioned above are both for men and women but if you are psychological or paranoid about the skin of men and women then you can use this cream. It is very affordable too so men won't mind spending on their daily routine
How to see a long-lasting affect?
We usually end up blaming that the cream did not work especially if it has natural ingredients. But remember the process is a slow one. Patience and daily application of these dark spot remover cream will get you the desired result. I request you to use any cream for 4-6 weeks and then write a review or recommend or banish it. As without giving it time we simply cannot judge the product. And to end, you need a healthy diet as I mentioned before. As if you are healthy from inside then only you can look good from the outside.
Reader Interactions