If you have recently become a mother and delivered a bundle of joy, it's time for you to get on your toes and get some extra mutual nourishment. After all, a healthy and beautiful mother creates a beautiful baby. There are some baby beauty products mommy can share with the baby that would cuddle both up and bring out the hidden beauty.
Why should you use baby beauty products?
You might think that why to use those products which are meant for the tiny babies. Well, honestly speaking, there is a need. When the mother and the baby use the same products, they both ensure that the stock never falls short. And, most importantly the quality of those particular products is first tested on the mother before reaching the baby. If it is good, it works for both, else gets rejected.
The beauty products for baby are most of the time mild safe and effective. Hence, a new mommy who has just faced a massive operation is easily able to withstand them. A new mommy has lesser body immunity because of which chemical products can vigorously harm her skin. But on using the beauty products mommy can share with the baby, a protective shield against perilous chemicals gets generated. The mutual nourishment and care go hand in hand with the safe and the baby products on the go.
Baby beauty products are safe for you
As discussed earlier, baby beauty products are safe for you. Also, they cherish the skin without causing any harm. The mild dosage of chemicals helps to beautify the body of the baby and the mother simultaneously.  Moreover, the tantalizing smell stimulates the olfactory nerves to the core. Baby products bestow you with supple skin that is achievable for all age groups. We have churned out 10 baby beauty products mommy can share with the baby:
1. Olive oil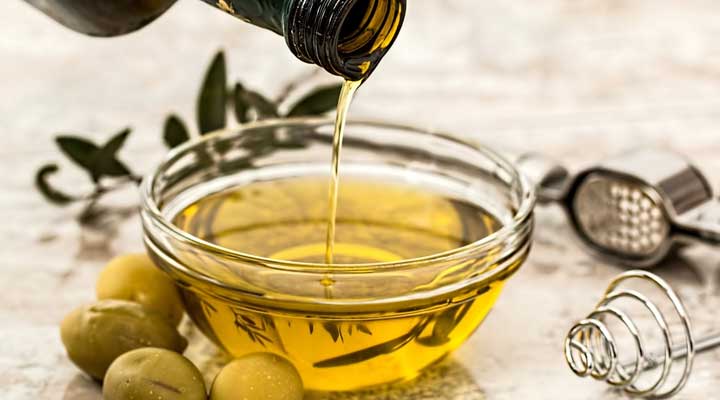 Natural oils especially Olive is excellent massage oil for the new born baby and the mother. The oil fortifies the muscles and keeps one healthy for long term. Mothers who are hypo allergic to chemical based products can always use olive oil for achieving great results. Olive oil opens the clogged pores and nourishes the skin with its amazing mineral contents. The best way to apply Olive oil is post-bath as a moisturizer. Some of the best olive oil include Extra virgin olive oil and Figaro.
2. Baby lotion
Tired of applying chemical based moisturizers? Need something that is neither too greasy nor too smelly? Try out as baby lotion. A Johnson and Johnson baby lotion is one of the finest and the best beauty products mommy can share with the baby. It has a sweet smell and bestows the baby and the mommy with soft and glowing skin effortlessly. The moisturizing lotion forms a shield over you both and keeps safe against dryness and capped skin. You can also give a try to Himalaya baby lotion and cuckoo baby lotion available online.
3. Baby powder
A baby powder has endless uses for a new mommy. It can be used as a dry shampoo along with keeping the body sweat and grease away. Also, it has a major role play in the mommy makeup set. You can buy any baby powder, from Himalaya, Johnson and Johnson baby powder, Chicco, and pigeon. Baby Care products are safe for you no matter to which brand they belong.
4. Baby wipes
Besides cleaning away the poo, baby wipes are amazing for wiping the sweaty face.  They are also used as makeup removers by smart mothers. The mild oil present in the wipes refreshes the face during the hot summers. You can buy a set of branded baby wipes from sebamed, Himalaya, Johnson and Johnson, Chicco, and pigeon.
5. Kohl/kajal
Kohl gives big and healthy eyes to both mother and child. It is an age old product that is applied by the nannies and grand moms. Nothing can be better than the kohl made up of almond and ghee. The natural ingredient fetches extra nourishment and gives better eyesight. You can buy herbal kohl from lotus. However, it would be better to use a homemade one as it is free from any undesired additives.
6. Rouge
Rouge gives a lifetime supple and hair free skin to the baby. And, mommies can use the same thing to get rid of dead skin cells and dullness. Simply mix some flour with a pinch of turmeric and oil to get the best quality rouge at home. However, if you want, it can be purchased online from renowned Indian brands.
7. Lip and cheek balm
The lavender and olive oil based lip and cheek balm would give that pink glow to mommy and nipper simultaneously. A branded lip balm from oriflamme, lotus and VLCC can be used as one of the best beauty products mommy can share with the baby. Babies often have rough cheeks in winters. When normal lotions fail to quench the moisturizing needs, a cheek and lip balm would fulfill the requirement in the best way.
8. Bath essence
Bath essence works best when mommy and baby are taking shower together. The herbal blend of roses, tulip, and jasmine would not only make bathing a soulful experience but also deeply nourishes the skin of both.
9. Baby Shampoo
Sebamed, Chicco, Himalaya, mother care and boutique avail some of the best beauty products for baby and mommy. A baby shampoo from any of the enlisted brand would not only remove dirt but also protect the mother against post pregnancy hair fall and roughness. Baby shampoos have the best ingredients chemical free that provide better quality hair than a normal shampoo.
10. Baby soap
Just like any other chemical based product, soaps also carry an enormous amount of harsh ingredients. However, one can remain protected with by using the chemical free baby soap for mom. Chicco, pigeon, Himalaya and Johnson and Johnson manufacture the mildest baby soaps that are viable for both mommy and nipper.
Baby care products are always safe to use for adults
All in all, baby beauty products have a refreshing smell and a sense of warmth in them. The unique ingredients of the baby products are the best for the new born and mothers with sensitive skin. Moreover, often pediatricians change the skin care products for the babies. Those remnants can be used by the mother for avoiding wastage. Baby products are always safer and viable option than normal beauty products. They provide durability and nourishment at the same time.
Reader Interactions