Recently, you have visited a store on the mobile phone as you needed to buy one for you. You must have got maximum Chinese products, right? And, surprisingly, these products come with all the advanced features, but at a quite cheaper rate than their Indian counterparts. Not only mobile phones, but there are lots of products which are imported from China and those are available at more affordable rates than the Indian ones. So, if you ask why Chinese goods are so popular in India, you need to know the reasons why the Indian market has more scope for the Chinese commodities.
You will be surprised to know that India import around 80% of products of the daily use from China. From mobile phones to metro rail rakes, the list will be huge. The Chinese goods are hugely popular in India and there is also a demand for Chinese products here. Today, you will get to know why the Indian market is an open space for Chinese products and what the products are that are winning the hearts of the Indians.
What Products Are Imported from China?
There are different types of products that are imported to India from China. While importing products, the business houses used to consider those products which can be imported and sold with high profit in the Indian market. There are lots of products which can be imported easily, but that doesn't mean that those have a steady market in India. So, based on this idea, here is the list of imported goods from China to India that have a strong market. Have a look-
1. Electronic Products
While talking about imported goods from China, these will be on the top of the list. The majority of Indian electronics market is dominated by Chinese goods. Among the electronic goods, mobile phones are the most popular.
2. Products of Your Daily Usage
It may sound surprising, but there are maximum products in your daily life which are imported from China only. The list will include a toothbrush, furniture, kitchenware, sofa cover, table-cover, mobile cover, batteries, stationery items, yoga mat, medical accessories, cosmetic products, beauty products, tempered glass, blankets, and so on. This list will go on as the demand for such Chinese goods is increasing in India day by day.
3. Fancy Decorative Items
If you are looking for any item for interior decoration, you will get Chinese goods quite handy. This type of products can include several things, like toys, plastic cartoon characters, fancy dolls, electronic colorful bulbs, wind chime, wall decorative arts, teddy bear, etc. These products can be imported at a cheaper rate and in bulk and the market in India is quite steady.
4. Replica of Branded Items
People always have a thing for branded items. But, we can't afford those always. That's why the replica of the branded items, made in China, has a strong hold in the Indian market. The main reason why such replicas are getting huge popularity is that you can't make any difference at the first look of the products. There are replicas of branded mobile phones are available along with replicas of fashion brands, like Adidas, Nike, etc. is also there. From jewelry to cosmetics, every product has its replicas, imported from China to India.
5. Solar Panels
The demand for Chinese solar panels is huge in India. Though India is also now producing solar panels, those can't stand in the competition of Chinese goods in India. The Chinese solar panels are available at a cheaper rate and also give the sellers a great marginal profit.
Why Are Chinese Goods Cheaper than Indian Goods?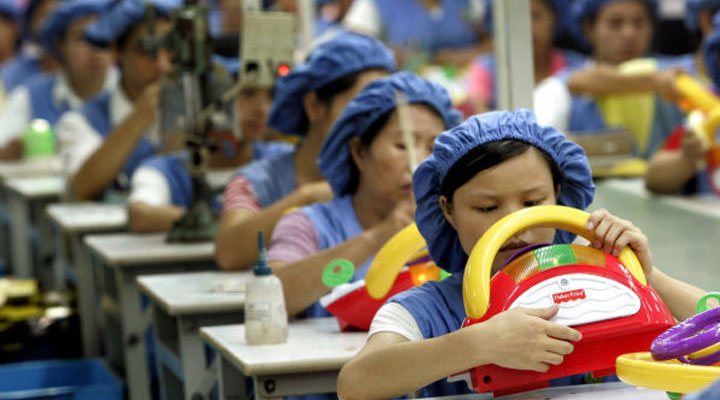 Chinese products have a strong market in India and those are getting hugely popular day by day. Actually, according to the experts, the manufacturing cost of Chinese products is quite cheaper and that's why it is possible to get those products at a lower price. Though there are certain campaigning is carried on in social media to stop using Chinese products, people are still falling for those. Why Chinese goods are cheaper than Indian goods? Here are the good reasons to follow-
The net cost of production of Chinese goods is quite lower than that of Indian goods. Actually, the labors, appointed in China are only paid on the basis of net productivity, instead of hiring them as employees for a permanent basis that happens in India. That's why the manufacturing cost is always cheaper here.
The transportation cost is quite lower in China and public transportation is also reliable there. But, in India, people have to depend on private transportation which automatically increases the cost of the products.
China has more popularity than India. That's why finding labors for the manufacturing industry is easier than in India which ultimately lowers the manufacturing cost.
The payment of higher salary in China is nothing but a myth. The salary is quite low and even the labors are paid on the basis of the per piece they produce. This never happens in India.
No preventive or precautionary measures are taken in China to stop environmental pollution. Thus, the entire project costs come lower.
There is no litigation cost is involved with Chinese products.
India is a developing country, setting up in-house manufacturing company is a challenge.
So, these are the basic reasons why Chinese goods are cheaper than India. Even if India imports lots of goods, the price tag will always be lower than the manufactured product in this country.
7 Reasons Why Chinese Goods Are So Popular in India
So far, you have known what types of Chinese products that are imported in India and also you got the points why Chinese goods are cheaper than Indian goods. But, the main thing here you want to know why Chinese goods are so popular in India. Here are the most effective reasons. Read on to know more-
1. Chinese Products Are Cheap and Affordable
This is one of the main reasons why Chinese goods are so popular in India. The Chinese products are really affordable as the manufacturing cost and transportation cost are comparatively lower than those of the Indian goods. For example, a Chinese mobile phone can come with all those advanced features that are available in an Indian phone, but the former one is available at a handy price.
2. Available in Variety of Designs and Style
It can be toys, electronics device or anything; Chinese products are popular in India because of the attractive designs, styles, and mechanisms. The Indian goods are not that much catchy like their Chinese counterparts.
3. The Quality of Import Is Really Good
While looking for the reasons why Chinese goods are so popular in India, this will be always one of the best reasons. The transport cost is quite low and the packaging is also of high quality. Besides that, the presentation of the products is also eye-catching.
4. You Get Several Options to Choose
The Chinese goods are available in a huge variety. Whatever you buy, from a toothbrush to toys for kids, you will be overwhelmed with the variety you get and also different types of the price range.
5. Buying Branded Products Are Easy
No, we are not talking about the real branded products, but the replica here. If you buy any branded products, manufactured in India, that will cost you a lot. Each time, India imports replica of branded products, like shoes and t-shirts from Adidas, Nike, makeup products from Mac, etc. So, it is quite obvious that such replica brands will win hearts just like that.
6. Opaque Subsidy Is Lower
This is another reason why Chinese goods are cheaper than Indian goods and that's why popular in India. The opaque subsidy is quite lower and the distorted factor prices have made it available to get Chinese products at a lower cost.
7. Low Cost of R&D
The cost of Research and Development is lower as the Western Companies want to manufacture Chinese goods at a cheaper price. In India, the picture is opposite as the companies do their R&D own, which is apparently good but increases the overall cost of the product. That's why Chinese goods are really more popular in India than the Indian goods.
Indian Goods vs. Chinese Goods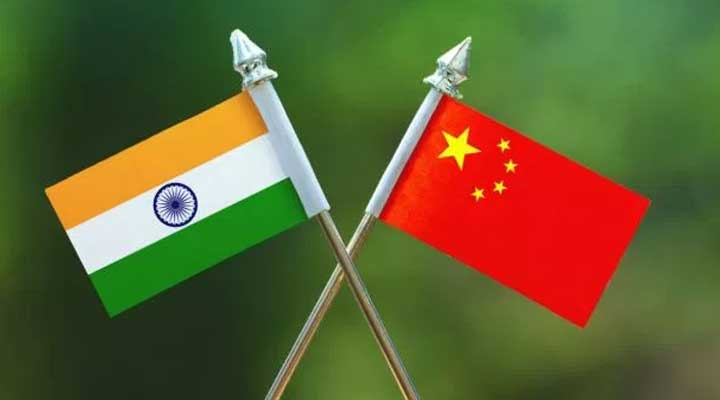 You may find the 'Made in China' tag in almost every good you use in your daily life. Have you ever thought about why you can't see that much 'Made in India'? Here, you will get a comparative study between the Chinese and the Indian goods to know which one is the best.
Why Chinese Goods Are Good?
They are cheaper and affordable. The massive production of industrial goods reduces the production cost.
Buyers get more options to choose from the huge varieties of Chinese products as per their requirements.
There are several top-class companies, like Apple, HP, Dell, etc. which produce their technical product in China, so one can't doubt about the quality of Chinese products always.
There are several Indian companies also which depend on Chinese technology and million dollars trading is going between the Chinese and the Indian companies. So, it is also good for the overall economy of India.
Chinese products are good for poor people as they can buy cheap Chinese products to make their life better and save money.
Why Indian Goods Are Better?
Chinese products are good, but Indian products are better as those are based on the ISO standard and get the certification, whereas Chinese goods don't have any such certification.
The raw material of Indian goods is available in this country only. That's why there are different types of Indian goods that are cheaper than the Chinese ones.
Indian goods often come with a warranty for a certain period which can be from 3 years to 12 years. But, the Chinese goods don't come with any such warranties.
It is true that certain Indian products are costlier than the Chinese products, but the former ones are durable and come with enough longevity whereas Chinese goods are freckle and fragile.
Impact of Chinese Products on Indian Economy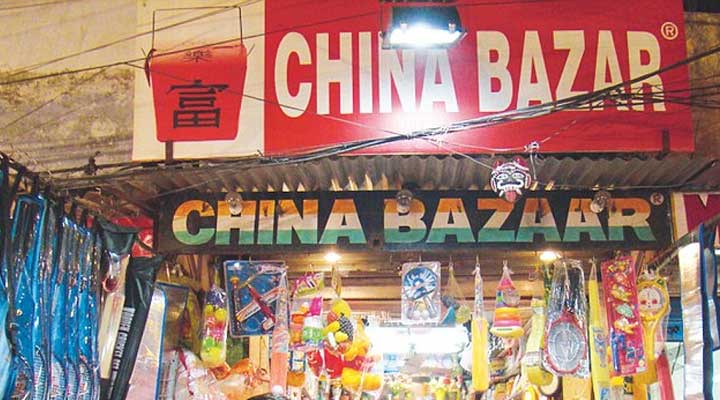 Whether it is industrial goods or just any other common products from your regular life, you can easily find the domination of Chinese goods. Whether those are electronic gadgets, car components, cell phones, textile, makeup products, garments, or anything, Chinese products are influencing the Indian economy to some great extent. Not only that, but the worst part is somewhere in competition, Chinese products are winning till date in comparison to the Indian products.
Though it is a well-known fact that Chinese goods are not up to the mark and don't have any certification or warranty like the Indian products, still those are ruling over the market. There are several campaignings are carried on to ban Chinese products, but till date, India couldn't do that fruitfully. Don't you feel surprised why India cannot ban Chinese products?
Actually, there are many people in India who promote Chinese products and that's why those engulf the Indian economy faster. Besides that, there are certain reasons why India can't say 'No' to Chinese products now-
India and China, both are the members of WTO and they have to maintain all the rules. According to that, every country has to grant MFN status to other member countries and thus, India can't ban China. Still, to protect the Indian economy and serve the people with better goods, the Indian Government has started anti-dumping duty. That means any foreign import, that is lower than the present market value and also not meeting the standard of quality has to pay a tariff.
Another reason is India also has a strong market in China of goods, like textiles, iron, fruits, auto components, honey, vegetables, etc. If Chinese goods get banned here, India will also lose a strong and potential market in China and thus, India's external economy will get a jerk.
What Will Be the Impact of India's Boycott of Chinese Goods?
Already India is enraged about China's lack of empathy towards the Pulwama Attack and also endangering India's security by undercurrents of threats. India is a strong market for Chinese goods. But, such an attitude of the neighboring country has made people feel disgusted and there are several campaigns are carried on social media to boycott Chinese goods immediately. But, what will be the impact if India boycotts Chinese products now?
As per the latest economic report, the trade deficit of India with China is around $63 billion which is really huge. While India imports around $76.38 billion in 2017-18, the export is only $13.3 billion. To overcome this trade deficit, China has agreed to sign three export protocols on rice, tobacco, and fishmeal. Now, if India boycotts Chinese goods, the overall economy of this country will get affected and the imports of products will get the jerk are mainly, machinery, chemical, and electrical goods, along with consumer goods. Now, for the growth of India, importing these goods are really important. India depends on the finished products, mainly gadgets in China. Therefore, in the present situation, boycotting Chinese goods won't be a good solution for the Indian economy.
Let There Be a Balance
So, now you know why Chinese goods are so popular in India. As per the current situation of the Indian economy, Chinese goods will rule our country for the next few years and this dependence of the two countries upon each other may keep the peace there.
Reader Interactions