We Indians always crave for sweets, be it is a festival, celebration, wedding, any other big occasion or an odd rainy day! But most of the time we are confused about which sweets should be purchased and from which brand. So here I am sharing a list of the best sweets brands of India. Along with that, I will also share a list of famous regional sweets of India.  Will you accompany me on this delicious journey?
The tradition of sweets in Indian culture
Sweets are an integral part of Indian culture; we always began anything new by putting something sweet in the mouth. Whether it's the inauguration of a new office, engagement, or baby birth celebration is incomplete without sweets. In fact, the traditional Indian meal is considered incomplete without sweets.  
Also Read:
From Kashmir to Kanyakumari rich diversity in sweets
In India, the culture and language changes after every few miles so as the food habits. And due to this reason, one can get a rich diversity in traditional Indian desserts. Some world-famous regional sweets of India are:
Shufta- Jammu and Kashmir
Dabbroo-  Himachal Pradesh
Pinni – Punjab
Dehrori – Chhattisgarh
Khaja – Bihar
Balushahi – Uttar Pradesh
Chak-hao Kheer – Manipur
Sel Roti- Sikkim
Rosogulla- West Bengal
Khoya Jalebi – Madhya Pradesh
Chhena Poda – Odisha
Basundi- Gujarat
Bebinca- Goa
Mysore Pak -Karnataka
Pal Poli – Tamil Nadu
13 Most Popular Sweets Brands in India
1. Haldiram's
It is a famous name in the Indian household. Haldiram's began its journey as a tiny shop in Bikaner but now considered as a world-famous brand having reach in the Middle East, East Europe and parts of North Africa. Here you will get the entire range of traditional Indian sweets, Namkeens, Dry fruits, and Biscuits as well. This brand has a very strong presence in offline as well as online market. One can order delicious sweets of Haldiram through Amazon or their website.
Special Attractions
Anjeer Dry Fruit Barfi
Fusion Assorted Toffees
Khajur Dry Fruit Barfi
2. Bikano
This brand also has its origin from Bikaner (Rajasthan). In 1950 the first outlet of this brand was set up in Chandni Chowk, Delhi as"Bikaner Namkeen Bhandar" and now it is established as the "Bikanervala". Bikano is known for delivering the ultimate taste within the borders of India and now across the globe as well.
Special Attractions:
Besan Barfi
Kaju Doda
Chana Almond Bite
3. Chhappan Bhog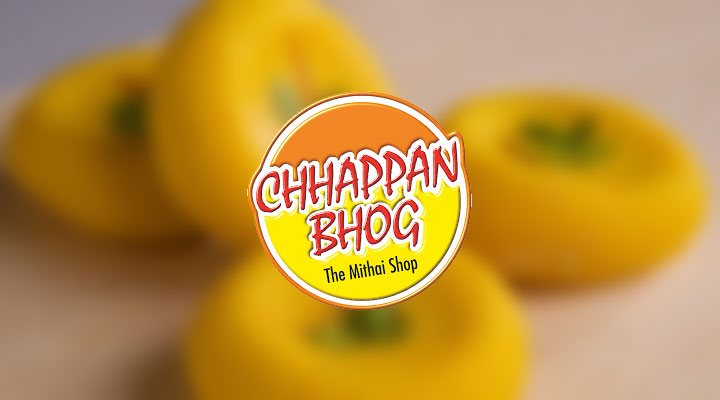 The word Chhappan translates to the numerical 56, which means 56 types of food varieties offered by the baker. They are one of the most popular brands, dealing with all varieties of sweets in India. They have their franchises in almost all cities of the nation and have a global market. It commenced its operations in 1991 and is one of the fastest-growing sweet shop franchises in India.
Special Attractions
Kesar Peda
Khoya Barfi
Kheer Kadam
4. Sindhi Sweets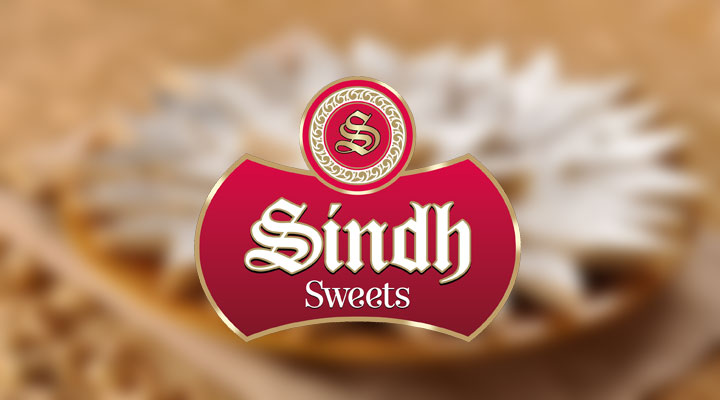 Sindhi Sweets are one of the most preferred types of sweets in India, known for its varieties and delicacy. The Chandigarh-based startup, with the same name, is one of the biggest producers and suppliers of Sindhi sweets, which has a lot of admirers all around the world. Apart from their large chain of stores, their products are available online too.
Special Attractions
Kaju Katli
Punjabi Panjeeri
Karachi Halwa
5. Brijwasi Sweets
Hailing from Mathura, which is the abode of cow keepers and milk sweets, Brijwasi sweets, is a famous sweet shop chain, having its branches spread to many major cities of India. Their varieties of savories and snacks are the talk of the town during festivities. The quality of their products speaks about the traditional way of making sweets, which keeps them as one of the best in the market.
Special Attractions:
Mathura Peda
Gond Ladoo
Kaju Katli
6. Ganguram Sweets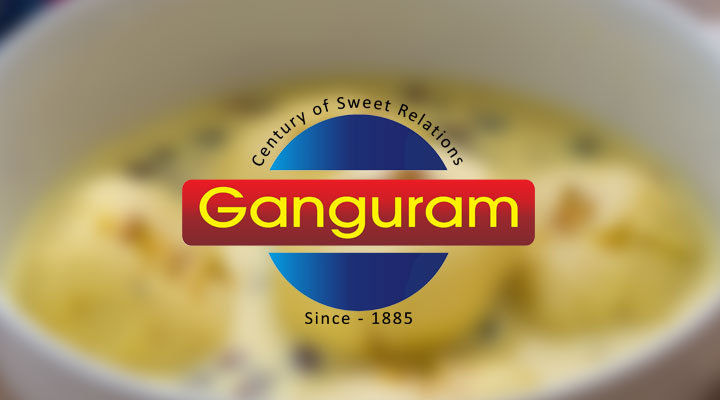 One of the most popular makers and distributors of the Bengali sweets all over India has now expanded their business setup to an online market, receiving a lot of praise and applause from its customers. Ganguram Sweets started as a tiny shop, is now the one-stop-shop for all the sweets from the Bengali cuisine.
Special Attractions:
Special Rasgulla
Khirer Chop
Kesaria Rasmalai
7. Jayhind Sweets
With more than seven decades of experience, Jayhind sweets have captured not only the Indian sweets market but also one of the most exported brands of sweets to many parts of the world. The blend of both traditional and modern sweets is their specialization, which is now being delivered to your doorstep upon placing an order.
Special Attractions:
Fulvadi
Mohanthal
Chana Chor Garam
8. Ghasitaram's
If you have watched the movie Angrezi medium carefully then you must remember the brand name- Ghasitaram. Started originally in Karachi and later moved to Mumbai, the world-famous Ghasitaram Halwai is known for its traditional Punjabi sweets cuisine, which later expanded to multiple delicacies and franchises all over India. Being established in 1916, it is also one of the oldest sweet shops in India, still known for its traditional sweets and savories.
Special Attractions:
Motichoor Ladoo
Wheat Gujiya
Soan Papdi
9. Lal Sweets
Lal Sweets, based in Bengaluru, is one of the perfect examples of why we prefer the modernized versions of the traditional sweets without losing a single element of the taste. Lal Sweets commenced its operations in 2010, which now has a huge market for their sweets in both North and South India alike.
Special Attractions:
Khajur Pak
Badam Ladoo
Mysore Pak
10. Shah Jamanadas C. Ghariwala
The varieties of sweets and savories at Shah Jamanadas C. Ghariwala know no limits, so as the quality and services offered by them. Hailing from the city of Surat, Gujarat, Jamanadas Ghariwala captured the market and the hearts of their customers pretty easily with a wide range of mouth-watering sweets and savories.
Special Attractions:
Kesar Sutarfeni
Badam Pista Ghari
Pakwan Varieties
11. Cookie Man India
No one had the idea that a startup based on selling some freshly baked Australian cookies in the Indian market will turn out to be a huge success and become one of the biggest sweet brands in India. These huge ranges of cookies, covering all types and varieties, have their own fan base in India, making Cookie Man a popular and highly preferred brand.
Special Attractions:
Choc Chip Cookies
Brandy Snap Cookies
Brownie Brittle
12. Maakhan Bhog
Maakhan Bhog is another popular brand of sweets, established in Surat in the year 1987 is known for its luxurious range of premium sweets and savories. Their own unique product range is their specialty, which is priced a little above the other brands. The quality and taste of Maakhan Bhog are simply ravishing. 
Special Attractions:
Dry Fruit Rimzim
Fancy Dry fruit sweets
Anjeer Bahar
13. Suleman Mithaiwala
Suleman Mithaiwala of Mumbai runs a business of production and distribution of top quality sweets and savories. They are popular for their range of sweets from all the major cuisines of India. From traditional sweets to modern food products, they deal with everything. Delivering quality sweets of all delicacies at an affordable price range is their specialty.
Special Attractions:
Mawa Barfi
Poya Chiwda
Kaju Anarkali Barfi
Now you can select your favorite band and enjoy the deciduous taste. Traditionally people used to visit sweets' shops personally and purchase the best one after testing a number of products but in the times of online shopping, we have the privilege of enjoying the taste of any state or region just by one click.
Reader Interactions