As much we all don't want to think about it, or admit it – winter is coming. In fact, it's basically around the corner. This is the time our skin tends to lose its moisture due to extreme change in temperate, leaving it feeling dry, flaky, and dull.
Why your skin needs special care in the winter season?
All of us just love to take an early morning walk in a chilled winter morning to enjoy the freshness of cold breezes. It is ideal for the fitness of the body but what about your skin? The poor skin is usually by all of us and suffers most during the winter season.
In the winter season, the moisture content of air is very low and when your skin comes in exposure with such a dry and extremely cold air then it becomes rough and harsh. The reason is that – dry and cold air snatches all the moisture from your skin. If your skin is naturally dry then the situation is even worst. Hence it is advisable that one should take proper care of skin during the winter season.
We've rounded up some of the top winter skincare essentials that will help you revive your skin!
1. Cleanser
For the winter months, it's worth switching up your cleanser to a cream-based one as it's creamier and has moisturizing factors. Most foam and gel cleansers usually dry out the skin, so save those for the hot summer months! The Glossier Milk Jelly Cleanser and Drunk Elephant Jelly Cleanser are both excellent options for the winter.
2. Exfoliator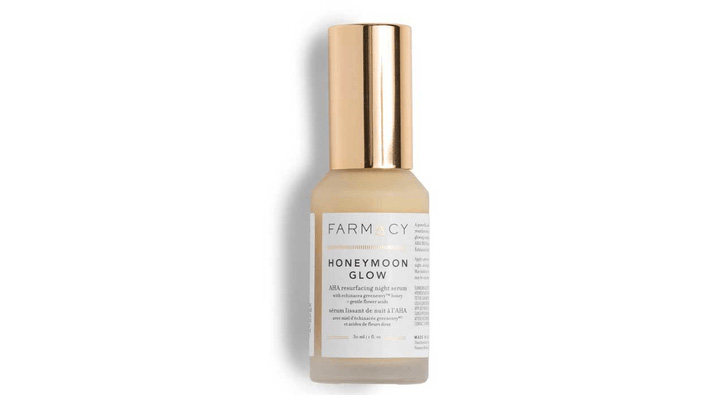 Exfoliating is key to achieving a more radiant complexion. Dead skin builds up, clogging your pores and encouraging acne to appear. It's ideal to incorporate chemical exfoliants such as AHAs or BHA into your routine. This will make a world of a difference in the overall appearance of your skin, as the acids will resurface the skin gradually allowing your skincare products to deeply penetrate into your skin. Some products that are loved and highly recommended by award-winning makeup artist, and skincare enthusiast Noor, are Honeymoon Glow by Farmacy Beauty, and Watermelon Sleeping Mask by Glow Recipe. Noor says exfoliating your skin twice a week will ensure your makeup goes on flawlessly, making your skin glow from within.
3. Moisturizer
Don't just overdose on the moisturizer hoping that it will help your skin get through this winter, because it won't. Moisturizer alone won't cut it, so kick it up a notch and introduce a serum into your routine. The EverActive C&E Serum from Alumier is loved by many, and will make an excellent addition to your regimen. The magical concoction of ingredients act as a protective shield against pollutants, UV light, and free radicals. Vitamin C is known to increase collagen production and brighten complexion, and EverActive C&E has a generous 15%.
4. Lipbalm
We're all guilty of licking our lips, but we promise you, this does more harm than good in the long run. Keeping the lips hydrated and nourished is extremely important because let's face it, cracked lips are a pain to deal with. Some of the best lip balms contain an ingredient called Lanolin, which is naturally derived from sheep's wool. As Lanolin is non-toxic, it can be found in many nipple creams as well, to soothe and protect nipples. Try Lanolips or if you don't care for cute packaging, purchase raw Lanolin from Amazon. This stuff is truly amazing, and just a pea-size amount will rescue your chapped lips!
5. Hydrogel Eye Patches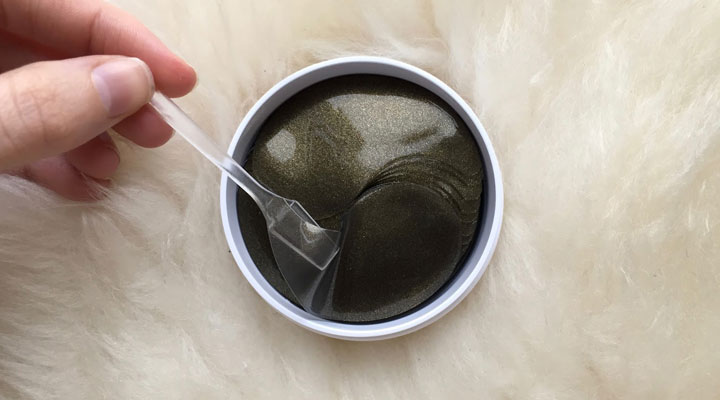 We all know how brutal winters are, and how they take a toll on our skin. Eyes are always the first to show signs of dehydration and aging, and need some extra tender loving care. This is where the eye masks come in, to keep your undereye area hydrated and soft all winter long. Add the Water Drench Hyaluronic Cloud Hydra-Gel Eye Patches by Peter Thomas Roth to your beauty bag, and you'll be thankful. Just pop on these self-sticking patches, sit back, relax, and watch those pesky bags melt away! There are many eye gel patches on the market, and we are recommending the hydrating ones for the winter.
A quick tip: Leave them in the refrigerator to enhance the cooling effect.
6. Masks
Cold winters can wreak havoc on your complexion. Masks are great for bringing your skin back to its glorious state. Look for a hydrating one to restore moisture, like the Ceramidin sheet mask from Dr. Jart. This mask is suitable for nearly all skin types, from dry to oily. Pop this mask on for 15-20 minutes to reveal glowing, plump skin. No need to wash your skin afterward. Make sure not to leave the mask on for too long, as will start to take the moisture off your skin!
A quick tip: The remaining essence in the bag can be used as a serum the next day, or the day after.
7. Sunscreen
Just because you don't see the sun outside, doesn't mean it's time to skip the sunscreen. We can't emphasize this enough – always wear sunscreen! Don't be fooled by overcast skies, because the UVA rays are so strong that they can go through windows of your home and car. These sneaky rays are responsible for signs of aging and are the major culprits in skin cancer. Using a broad-spectrum sunscreen that protects against UVB and UVA rays is important. We recommend a mineral sunscreen that bounces off harmful UV rays off your skin: Sheer Hydration Broad Spectrum Sunscreen from Alumier MD.
What precautions should be taken to avoid skin damage in winter?
If you want a glowing and smooth skin during the winter season then following precautions must be taken-
The proper moisturizing of the skin is very important. In order to get your skin properly moisturized, you may use the moisturizer of any trusted brand or go for any natural moisturizer like- butter, olive oil, coconut oil, honey, yogurt, etc.
The proper scrubbing of skin is also very important as it helps in removing dead cells from your skin and increases the glow.
During the winter or any other season, it is very important that you remove the makeup properly before sleeping to ensure soft and glowing skin.
You have to pay sufficient attention to your bathing to avoid skin damage in the winter.  It is advisable that you should minimize the shower time and avoid a hot water bath.
During the winters we usually do not feel thirsty and avoid drinking water. But if you want your skin and body to be hydrated then it is advisable that you should drink lots of water regularly.
If you want soft skin then you should avoid such cosmetic products that have alcohol content.
Conclusion
We can't promise baby smooth skin, but you can count on the products above to replenish your glow this winter!
Reader Interactions