We cannot ignore the significance of hair in our beauty and youthfulness. In this article, I am going to discuss top shampoo brands that are available in the Indian market and their effectiveness. I will also discuss some other interesting points like-special shampoo for oily hair, dandruff, and hair fall, as well as, some interesting facts about sulfate-free and organic shampoos.
Before going straight to the top brands list, let's first understand the types of shampoos.
What are the different types of shampoos?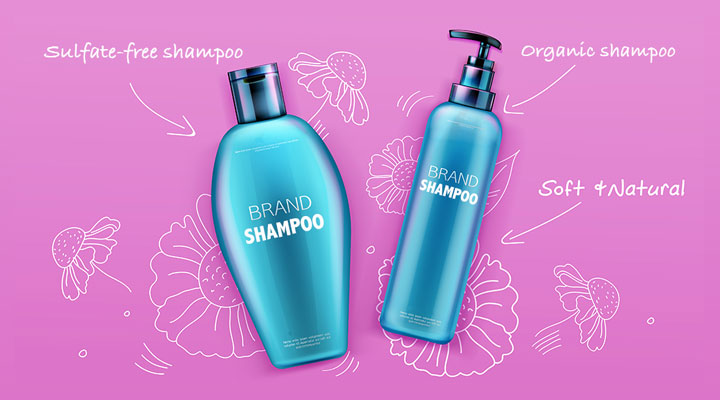 If you don't know the bifurcation of different types of shampoos and think that shampoo is just shampoo, and usually apply any easy to available shampoo without thinking much. Then you are making a blunder because we have different types of shampoos available in the market which are used for specific purposes and what are those types let's have a look!.
1. Oily hair shampoo
If your hair is too oily then there is a special kind of shampoo available in the market. Oily hair shampoo is quite effective in the removal of sebum from the scalp. It has salicylic acid which works great against dead cells and dandruff.
2. Sulfate-free shampoo
Sulfate is the main component of different shampoos which is used as a cleaning agent for hair but at the same time, it removes the natural oil from your scalp which will ultimately make your hair dry. If your scalp is too sensitive that you experience itching or dryness after using ordinary shampoos then you should go for sulfate-free shampoos.
3. Organic shampoos
We know that the main components of most of the shampoos are- silicon, sulfate and other chemicals that create several troubles in the future like excessive hair fall, greying, etc. Organic shampoos are free from harmful chemicals and make sure the complete health of your hair.
4. Anti-dandruff shampoos
Dandruff is one of the prominent and most common hair problems that all of us are facing in almost every season. The problem of dandruff becomes very severe during the time of winter season as there is a dryness in the air. Excessive dandruff in hair may create other skin problems in your body like- pimples. An anti-dandruff shampoo contains jojoba oil which cleans the roots of hair gently without damaging the scalp. Hence it would be a prudent choice to purchase a good quality anti-dandruff shampoo as soon as possible to avoid further damage of hair.
5. Anti-hair fall shampoo
A good quality anti-hair fall shampoo can do miracles for the health of your hair. It will not only slow down the rate of hair fall but also promote regeneration of hair. And ultimately you will observe a constant increase in the density of hair in just a few months. At present almost all the prominent brands of beauty care segments are coming up with special anti-hair fall shampoos for both men and women and most of them are reliable.
India's top 15 shampoo brands
So without any further delay, let's begin our list of 15 best Shampoos.
1. TRESemme Shampoo
TRESemme is one of the biggest brands when we talk about cosmetics & grooming market. Manufactured & marketed by Unilever, the brand offers a wide range of shampoos at affordable prices to suit everyone's needs. The shampoo comes in attractive packing and is rich in silk proteins & Vitamin H that imparts a vibrant shine to your hair. Its keratin smooth system is pervaded with Keratin & Argan oil that not only nourishes your hair but also prevents frizziness for about 3 days. It's lower sulfate formula makes it suitable for both – naturally and chemically treated hair.
The best thing about TRESemme shampoo is that it gives a pleasant fragrance to your hair. So if you want your hair to be smooth and strong, TRESemme shampoo might be the best choice. Out of the wide range of shampoo offered, I prefer TRESemme Smooth and Shine Shampoo the most.
2. L'Oreal Paris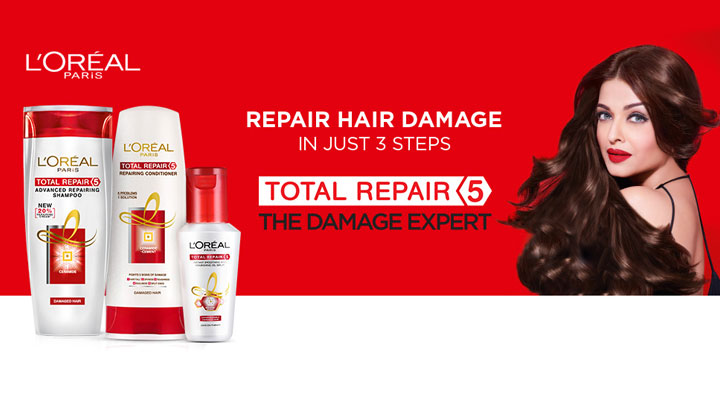 Second, in the list of best Shampoo brands in India, we have a great product from L'Oreal. The 110 years old French brand is a world leader in terms of cosmetics & beauty products and today it operates in more than 140 countries worldwide.
The L'Oreal shampoo is formulated with Ceramide Technology to revive all forms of hair damage – heat, dryness, color processing and styling. It is used by most of the big Salon and beauty parlors evidently because of the quality it provides at very affordable prices.
The outstanding L'Oreal shampoo provides a creamy and silky texture to the hair and gives deep nourishment too. Though the shampoo is not good for controlling hair fall but as far as strong, shining & nutritious hair is concerned, L'Oreal shampoo outperforms any other brand.
3. Fiama Di Wills
Fiama Di Wills grabs the third position in the list of best shampoo brands in India. Fiama is owned by ITC limited and it offers a wide of range of personal care products from shampoos, bathing bars, hair gels to hair conditioners and much more. It contains exotic natural extracts of Peach & Avocado that gives you a soft & moisturized hair round the clock.
The company specializes in anti-hair fall and damage control shampoos. Their shampoo leaves behind a divine fragrance and adds shine to your hair. To your surprise, the company also manufactures shower gels and hair conditioners that are equally good and sufficient enough to make your bathing experience a pleasant one.
4. Pantene
At the fourth spot on the list best shampoo brands in India, comes a stunning product from Pantene. The company is owned by the Swiss conglomerate giant Procter & Gamble. They cater to everyone's needs by offering a wide range of products available in all the price ranges. Be it hair-fall control, hair shining, hair growth or any other need, their shampoo seems to outperform any other brand.
The shampoo is not only available in bottles and refill packs but also in sachets. Its pro-vitamin formula is perfectly blended with fermented rice water that gives you strong and nourished hair and gives long-lasting hair-fall protection from the first use. The best part about the Pantene shampoo is that they are free from paraben, sulfates, dyes, mineral oil and silicones thus preventing your hair from all types of perils.
5. Clinic Plus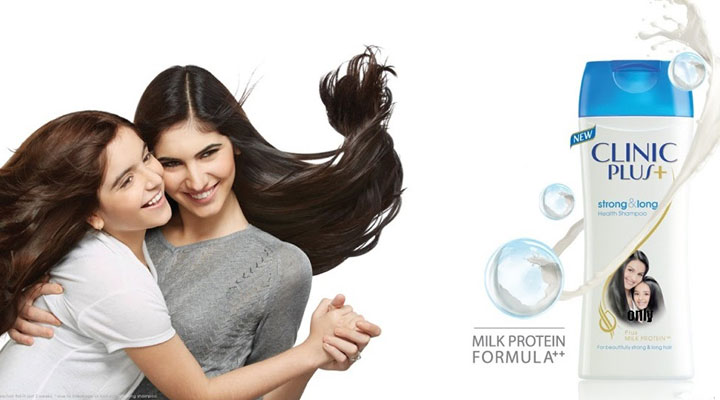 Next on the list, we have a stunning product from Clinic Plus. The company offers high-quality products at low prices. Their shampoos are rich in milk protein that helps to reduce hair fall more than any other brand shampoo can.
Unlike other brands, Clinic plus do not offer a wide variety of shampoos and most of their products are focused on girls, children, and mothers. They do not deal in the men's category. But the milk protein they use in their shampoo adds a gentle small to the hair that lasts for a day or two. It adds shine to the hair and strengthens them. Overall this is a very good option to select for daily use shampoo.
6. Garnier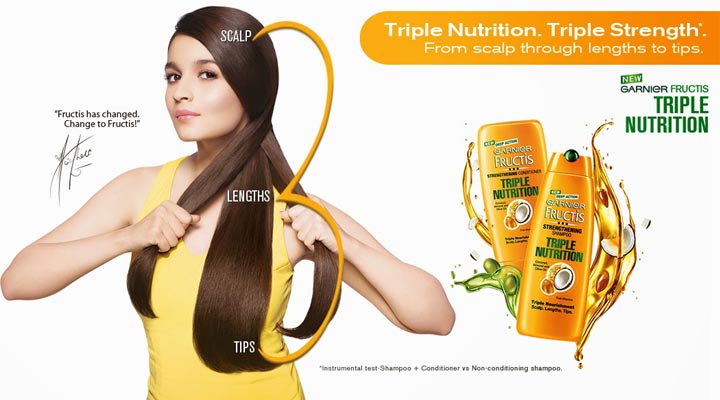 Next on the list comes a fantastic shampoo brand, Garnier. It is considered to be one of the most trusted and reputed brands in the beauty & grooming sector in many parts of the world. The company holds a large market share in men's grooming accessories & cosmetics.
The most popular Garnier shampoo is its Fructis triple nutrition shampoo. It is widely used to condition and control frizzy hair. The shampoo is formulated with the goodness of Sinensis leaf extract, lemon peel extract, sugarcane extracts, glycerin, apple extracts and essential oils such as olive oil and coconut oil nourishes your hair from the root to the top. The presence of vitamin E in the shampoo works like a charm and helps to moisturize the scalp and works magic on the hair.
The only con that the Garnier shampoo has is that it can make oily hair even oilier. But apart from this con, the shampoo is superb and delivers tremendous results right from the day of use.
7. Patanjali Kesh Kanti
We can't afford to skip Patanjali when we are talking about top shampoo brands. The company is new in the market and within a very short period, Patanjali has managed to acquire a large share of the Indian cosmetic market. It was founded by Baba Ramdev and Balakrishna.
Patanjali Kesh Kanti shampoo is made using natural ingredients like Shika kai, bhring raj & aloe vera. With the use of ayurvedic ingredients, Patanjali shampoo makes the hair shinier, stronger and gives a silky texture. It's effective nutrients enter the roots of the hair and hold them tight together thereby preventing hair fall. Not only does Patanjali manufacture shampoos, but it also deals in a wide variety of other consumer goods such as toothpaste, soap, hair conditioner, etc.
8. Indulekha
Next on the list of best shampoo brands, stands another Indian brand, Indulekha. Indulekha is owned by the Indian Conglomerate company Hindustan Unilever Limited (HUL). What makes it unique from the other brands is its selfie bottle oil that can be directly applied to the scalp and also helps in hair massage.
Like Patanjali, the Indulekha shampoo is also formulated with natural and herbal ingredients like Swetha kutaja leaves, coconut milk, aloe vera, neem, bhringraj, amla, etc. Amla, being rich in vitamin C and antioxidants, helps to maintain youthful hair color and retards premature greying and supports the strength of the hair follicles.
The best part about these naturally made shampoos is that they are free from harsh chemicals and are enriched with nourishing properties which help in keeping your hair clean, conditioned and strong. In addition to the shampoo, Indulekha also offers oil and hair conditioners that help in the overall growth and proper care of your hair.
9. Park Avenue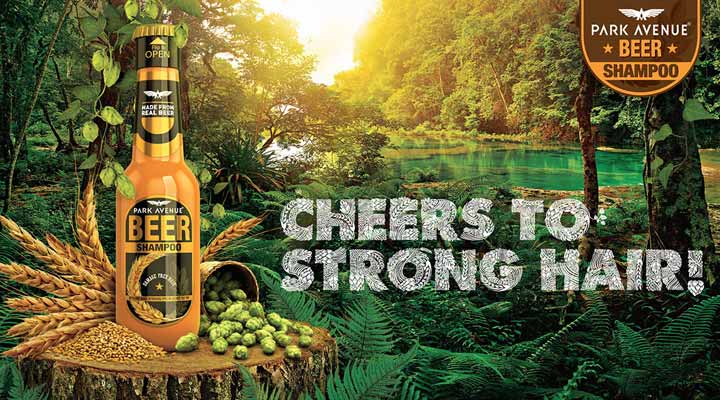 Park Avenue stands as the ninth-best shampoo brand in India. The company is owned by Raymond group. The most popular shampoo by park avenue is its beer shampoo. As the name suggests, the shampoo is created with the use of beer. It is formulated with other ingredients such as aqua, sodium sulfate, coco betaine, tetrasodium EDTA, citric acid, etc. All these ingredients fuse up and work actively to impart a strong and stunning texture to the hair. They enter into the hair follicles and helps in hair growth.
It won't be a good option for those who are looking for a hair-fall control shampoo but those who are searching for a shampoo with anti-dandruff properties can go with Park Avenue shampoo blindly.
10. Biolage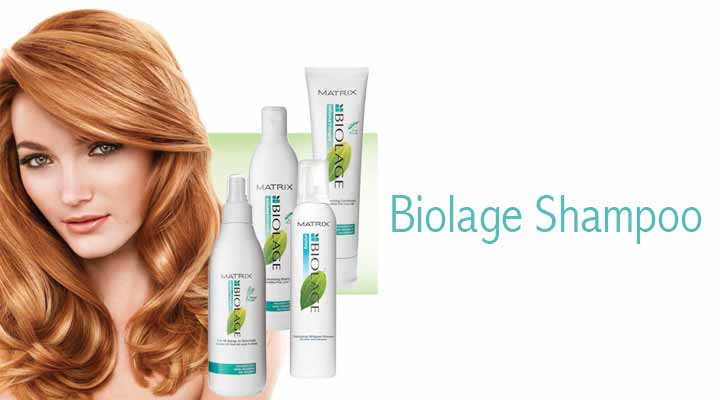 Biolage grabs the tenth position in the list of best shampoo brands in India. The biolage shampoo provides a quick solution for all your hair problems. It adds shine to your hair, prevents hair-fall, facilitates hair growth and imparts a fresh and energetic look to your hair. It is not a very prominent and well-established brand but still, it's product quality is good enough.
The only problem with the Biolage shampoo is its price. Yes! It is highly overpriced if we compare it with other brands offering similar ingredients. Well apart from the price, the shampoo is good and worth giving a try.
11. Himalaya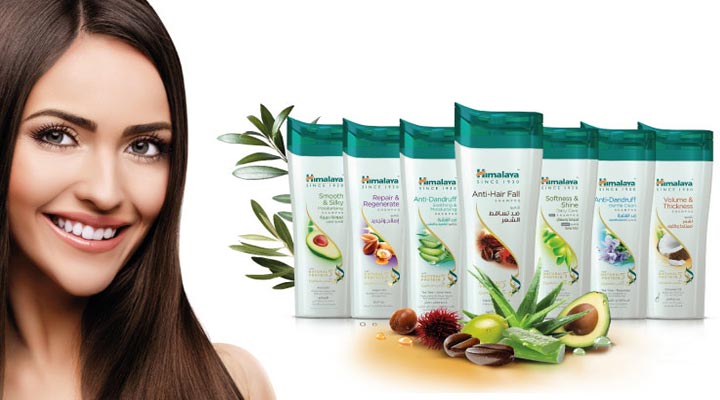 Next on the list comes a stunning shampoo from Himalaya. The company holds a major share in the hair care and skincare market. The giant company is operating since 1930 and has a presence in over ninety-two countries all over the world. Himalaya not only deals in shampoo and hair care but also makes medicines, personal care, baby care, nutrition, and health products. The company makes all its products using ayurvedic ingredients and has strict control over its quality. It comes with an affordable price range and offers excellent quality.
The Himalaya shampoo is rich in Amla and Licorice that helps in strengthening hair follicles, promotes hair growth to maintain healthy hair. The company offers a wide range of shampoos, cleansers and hair oils thereby leaving you with multiple options to choose from as per your needs.
12. NYLE
Nyle grabs the twelfth position in the list of best shampoo brands in India. The company is known enough to make high quality and standard products using natural and herbal ingredients thus protecting your precious hair from the harsh and harmful chemicals.
The everyday hair wash shampoo helps to effectively fight dryness by providing nutrition to your hair scalp. It is made up of aloe vera, green tea, amla and tulsi that conditions your hair thoroughly and imparts a smooth and silky look to the hair.
The best part about Nyle shampoo is that unlike other companies, they do not use paraben in their products. The pH balance of Nyle shampoos gives additional damage protection. The price of the shampoo also goes with its quality. The only con in the Nyle shampoo is that they can not prevent hair fall.
13. Sunsilk
Sunsilk ranks on the thirteenth position in the list of best shampoo brands in India. When we talk about hair care products, one can not afford to skip Sunsilk's name. The brand is a subsidiary of the British conglomerate giant Unilever. Sunsilk's shampoos, hair conditioners, and other hair care products are sold in over 69 countries worldwide.
In India, Sunsilk holds a very prominent position in the hair care & grooming accessories market and is considered to be one of the best shampoo brands in India.
It comes with an affordable price range and offers a wide variety of shampoos to cater to everyone's needs. They come in multi-colored bottles that make it look attractive and appealing. Out of the wide range offered by the company, Sunsilk Lusciously Thick and Long Shampoo is the best. It comes in a pink-colored bottle. It is one of the best shampoos available in the market. The shampoo Contains keratin yogurt Nutri-complex which provides nutrition to hair and gives them a thick and shiny appearance. It emits a long-lasting fragrance that lingers for a long time.
From hair-fall control to hair-growth, Sunsilk shampoo can meet everyone's needs. We could not find any cons in this the Sunsilk shampoo.
14. Head & Shoulders
Next on the list, comes an extraordinary product from the brand head & shoulders. The company is owned by the Swiss conglomerate giant Procter & Gamble.
The head & shoulders shampoo helps you to shift from dry and frizzy hair to smooth and silky hair in just one wash. It is formulated with added moisturizers that help to make your hair dandruff free. The shampoo is richly nourished with three conditioning ingredients that make showering, a delightful experience. It also imparts a pleasant scent to the hair.
The only cons that the Head & shoulders shampoo has is that it contains SLS, Parabens, and chemicals that can damage your hair if used frequently. But with moderate usage, this shampoo does wonders and leaves a magical effect on your hair.
15. WOW
Last but not least, we have a marvelous product from WOW. The company has a wide range of shampoos to meet everyone's needs.
Out of the wide range offered by the company, WOW apple cider vinegar shampoo is the best. It comes with a price tag of 349Rs for a 300ml bottle and is packed in highly attractive packaging. The shampoo is free from all sorts of chemicals, parabens, and sulfates which are very harmful to your hair. It is infused with Apple Cider and Vinegar that supplements healthy hair growth. It helps to retain moisture in the hair thus preventing split ends. Its antifungal properties provide nutrition to hair by gently clogging the crusts that form around follicles.
The WOW shampoo also helps to balance the pH of the hair and scalp thus stimulating better circulation to the hair follicles, which in turn strengthens the hair roots. It also contains sweet almond oil and argan oil. Almond oil nourishes hair and scalp and boosts up the glass in the hair. Wow is one of the best shampoos available in the market.
What precautions must be taken before purchasing a shampoo
Since the market is flooded with different varieties of shampoos, it is not everyone's cup of tea to select an appropriate shampoo easily. To solve this problem, we are suggesting some important points that you may consider while purchasing any shampoo.
First of all, you have to check the ingredients of the shampoo. If your skin is too sensitive then you should buy a sulfate-free shampoo.
In the market, you will find several expensive shampoos, as well as some cheaper alternatives also. There is no need to spend too much amount on a branded shampoo instead of that try to purchase such a product which is suitable for your budget as well as your hair.
The next most important tip that will help you while purchasing the shampoo is your hair type. You should purchase according to your hair type.
One should go for such a shampoo which have raw ingredients. Organic shampoos are free from any kind of harmful chemicals and provide moisturizing your hair.
Along with hair care, you should also pay attention to the environment. You should purchase such a product which have minimal packaging and available in a recyclable bottle.
Conclusion
In this article, we discuss the hole theory of different shampoos. Hope you find it interesting and informative. It will help you to a great extent find the right shampoo brand for your precious hair. You have to pay sufficient attention to proper conditioning, oiling, and washing of hair. If you know the basics of hair care regime then you would be able to restore the optimum health your hair for lifelong.
Do not forget to share your experience with different brands of shampoos. You are also welcomed to share your valuable feedback regarding this article.
Reader Interactions