Men have all the right to take care of their skin and look naturally handsome. The bar soap can extract natural oil off the face in a just first wash. Men's facial skin has to bear a lot more than what women do. The repeated shaving and exposure to dust and sunlight makes the tough facial skin of men absolutely rough and damaged. Only some of the best face wash for men can rescue against the harmful effect of environment and dermatological problems.
Why is it important to use a face wash?
Skin whitening face wash for men often comprises of skin nourishing oils. It helps in smoothing the facial skin along with repairing the damaged cells because of repeated shaving. The irritation free face wash not only benefits the skin quality but also make the beard. So in one way, you don't have to invest in beard oil once you have a worthwhile men's face wash at your disposal.
What face wash is the best for acne and oily skin?
If you have been suffering from acne, the best is to go for a face wash that has a blend of turmeric and neem in it. Also, any face wash that is free from sodium lauryl sulfate is the best for acne and oily skin. The natural herbal ingredients of a good quality face wash can leave the facial skin pampered for all day long. You don't need any extra cream or prepping agents to keep the skin smooth after that.
How to choose the best face wash for men?
Now, this is an important question as you need to carefully put your finger on any one product.
Choose a cleanser according to your skin type. The oil-based cleansers are particularly for dry skin whereas the foaming cleansers comprising of salicylic acid are the best for oily skin tone.
Choose herbal face wash over any other variety. The chemical based cleanser might comprise of sodium laureth sulfate, also a formula that can extract important oils of your skin.
Choose a Dermatologist tested face wash that protect your sebaceous gland.
People with combination skin must choose Ultra facial cleansers so that it doesn't harm the sebum.
At last, do not Scrub the face wash excessively. Just light scrubbing in round circulation is enough to get the results. Rinse it thoroughly with fresh water.
List of 15 best face wash for men
1. Oriflame north for men face wash
This skin whitening face wash is rich in enzymes which help in reducing the tanning and dryness of the facial skin. The creamy lather removes dead cells and impurities that have accumulated long ago.
Good for all skin type.
2. Himalaya clear complexion whitening face wash
Another face wash that gives a whitening effect with valuable natural ingredients like pomegranate, liquorice, and Saffron. Antioxidants that makes you appear younger without investment on an aging product. Also, it has a hygienic tube packing and skin friendly ingredients which makes it worthwhile for both men and women.
Perfect for all skin type.
3. Lotus Herbal WHITEGLOW face foam
Tthe quality products of lotus can never fail to impress the users. One of the best face wash for men that comes for all skin type and works on skin dullness is Lotus Herbal WHITEGLOW facial cleanser. And the best part is that it players away from the accumulated dirt with its deep cleansing impurities on the tough facial skin of men.
Good for all skin type
4. O3+ brightening face wash
O3 facial products have always been accredited with the best quality and premium features. Talking about the face wash from the brand, it is a perfect skin whitening face wash for men that come with aloe vera and cucumber extract. Effective for all skin type, the face wash immediately gives you a brighter appearance.
Good for all skin type
5. VLCC Snigdha skin whitening face wash
VLCC products can never leave your skin dry or leave it under Nourished. So if you have a requirement of a face wash that works on dry skin type, simply buy the admirable VLCC Snigdha face wash which has aloe vera extract and naturally induces fairness.
Good for dry skin type.
6. Jovees Pearl whitening face wash
The power of pearl is now present in the powerful jovees Pearl whitening face wash that encounters skin inflammation and rashes on men skin. The benefit of Pearl helps in reviving the facial tissues. With no smell formula, jovees Pearl whitening face wash deserves a green flag from every Hard Working Man.
Good for all skin type
7. Nivea men dark spot reduction face wash
With up to 10 x whitening agents, the face wash comes with effective workability on the tough and damaged skin of men. Men`s products From Nivea are always worth a purchase.
Good for all skin type
8. Himalaya men face wash
The 2 and 1 face and beard wash come in a hygienic tube pack priced at rupees 138 on leading E-commerce website. The natural face wash from Himalaya suits all skin type and deep cleanses the facial pores for brightening effect.
Good for all skin type
9. Garnier men face wash
The black and green color of Garnier Men face wash makes it quite powerful from its packing itself. Promoted by none other than John Abraham, you can expect the face wash to remove tough dirt particles and long seated dullness from your face in just one wash.
Good for all skin type
10. Pond's men face wash
The black packing of the pond`s men energy charge face wash comes with activated ingredients to clean your face while maintaining the natural pH balance. The product leaves the skin absolutely soft and can be used as a shaving cream and an alternate.
Good for oily skin type
11. L'Oreal men expert face wash
The whitening face wash comes with charcoal brightening agent for all skin type. It removes dull and dead cells and evacuates the blackheads buy immediately making the screen Radiant. The foaming face wash removes dirt and oil along with managing dilated pores.
Good for oily skin type
12. Fair and Handsome instant fairness face wash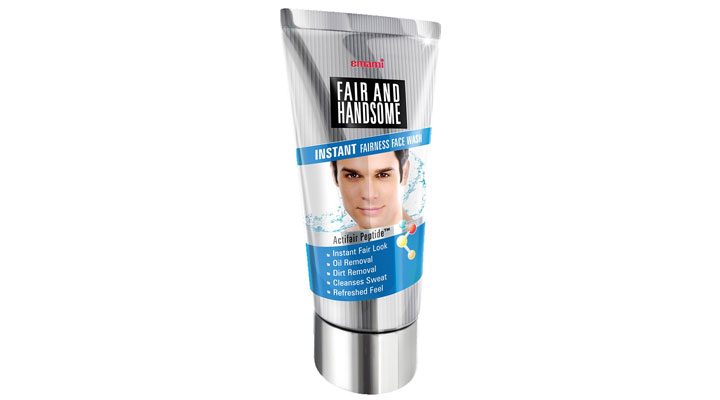 A man cannot expect the facial skin to get smooth by using a woman face wash. Therefore, Emami has come up with a suitable face wash that energizes the face of a man within just seconds after that is washed. Being one of the best face wash for men, Emami Fair and Handsome products is affordable and highly rated.
Good for all skin type
13. Fair and lovely men oil control face wash
Instead of grabbing the Fair and Lovely face wash tube of your wife, by your own black colored tube that has a stronger material for long-lasting fair glow. It does not dry any type of skin and give a cooling effect by maximizing the overall appearance of the men facial skin.
Good for all skin type
14. Man Arden men face wash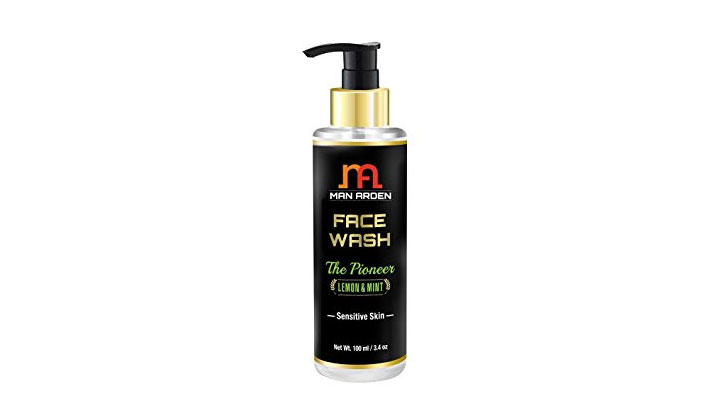 The lightening face wash comes in a bottle Pack with a pump to extract the material. The mild and gentle face wash does not override your skin and comprises of orange and lemon extract for naturally cleaning up your face.
Good for oily skin type
15. Bombay shaving company oil control face cleanser
Bombay oil controll Men's face wash reduces inflammation and acts as a gentle cleanser for dry skin of men. One of the best face wash for men in our list deserves Thumbs Up from every man who wishes to buy the best product for the skin.
Good for dry skin type
Feature Image credit: independent.co.uk
Reader Interactions