Coffee is your rejuvenating, 'get-set-go' elixir. It is the world's favorite beverage after tea. Roughly, more than two billion cups of coffee are consumed every day. India too has witnessed a steady rise in the coffee culture over the past few decades. This can be evident from the growing preference as a beverage, cafés, and number of brands that are available in the Indian Market today. The best coffee brands in India are not just big names from the global coffee community but also a lot of Indian brands who have made a remarkable mark in the market and consumers' hearts.
The charm of coffee is the variety it offers, you can get mind-bogglingly specific to have that particular version of your own cup of coffee. People are becoming more aware of the roasts, blends, related acidity and the whole jazz. This had led the consumers to realize that they need their fair share of options to choose from. You can choose from the kind of beans; mainly arabica and robusta, both with their unique taste and characteristics, you can also choose from a caffeinated or decaffeinated version. Post that, you can have a cappuccino, espresso, latte, mochaccino and many more variants. Apart from that, nowadays you can choose to drink regular or organic coffee too.
The organic coffee market has seen an emerging trend too, owing to the health consciousness which today's consumers hold in terms of the quality of products they consume. Organic coffee is grown naturally without the help of artificial fertilizers, pesticides or any growth promoting materials. Hence, it is a preference of many consumers turning to organic food and beverage options these days.
Difference between Organic and Regular Coffee
The basic difference between regular coffee and organic coffee is the way they are cultivated but there are other differences that follow due to it.
1. Cultivation
Conventional coffee is grown using a lot of fertilizers, pesticides and growth promoters for a more productive yield which is harmful to the consumer's health as well as the environment. On the other hand, organic coffee as the name suggests is grown naturally without the help of the above mentioned artificial aids, hence is healthier and contains less amount of toxic components in them.
2. Nutritive value
Other benefits of organic coffee are that it is healthier to drink as they are richer in nutrients, antioxidants, vitamin, and minerals.
3. Cost
Organic coffee is comparatively pricier than regular coffee. It is due to the fact that it involves a lot more hard work to grow it so that the produce, soil, and environment does not get harmed in the process.
4. Taste
It is not unanimous, but organic coffee tastes better than regular coffee.
Top 15 Coffee Brands in India
The number of options available in the market can make shopping for coffee overwhelming. Hence, we have listed the best coffee brands in India to help you choose wisely.
1. Nescafe
Nestle launched the globally loved coffee brand Nescafe in 1938 with the aim to form a cup of coffee just by adding water, with all its flavors intact. Thereby, Nescafe was born. The name was derived using the first three words of Nestle and adding café to it. Nescafe steadily gained mass popularity post that. It is consumed in over 180 countries as of now. Nescafe is one of the best instant coffee brands in India, found in almost every home. It offers a variety of products to cater to the tastes of our vast population.
There is Nescafe Classic instant coffee, Nescafe Gold, which is a richer and smoother version of Classic. Apart from that, they offer Nescafe Espresso, Alta Rica, Decaf and many more variants. They also offer premixes to make instant cappuccino, chocomocha. In the ready to drink cold coffee section, they offer chilled Latte, Hazelnut and Intense Café.
2. Café Coffee Day
The famous café chain was founded by V.G. Siddhartha. Very few know that the brand is Indian in origin. They opened their first outlet in 1996 in Bangalore, which soon became a hot place for meet-ups for youngsters. This success led them to expand further and now Café Coffee Day has its outlets not just in India but has a significant international presence in Austria, Czech Republic, and Malaysia too. They are the largest café chain and one of the best coffee brands in India at the moment. Not just that, they have been offering their signature coffee beans and powder to consumers since 1995, where they offer over 25 unique blends.
3. Bru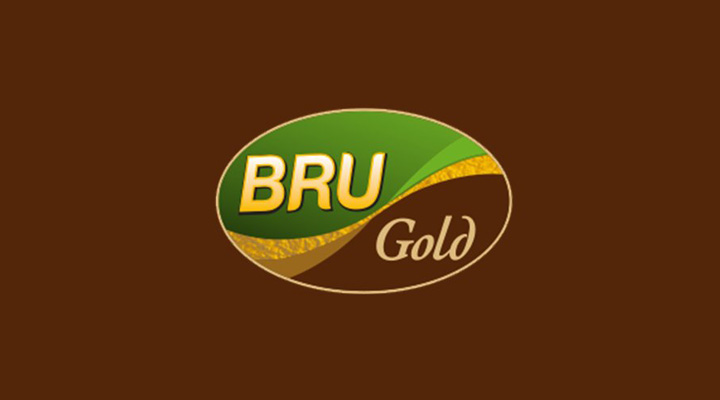 It is one of India's most popular coffee brands and a product of Hindustan Unilever. The flavors they offer have international quality with an Indian touch. They offer a number of coffee products for the diverse consumer base having different tastes such as Bru Instant which is India's first coffee and chicory mix instant coffee, Bru Gold which is 100 % pure coffee, Bru Green Label which is India's fist packaged filter coffee, apart from that they also offer Bru Lite, Bru Exotica, Bru Select and many more variants.
4. Blue Tokai
This Indian brand has taken the market and youth by a storm, cultivating a strong sect of followers. They produce and distribute roasted coffee beans and grounded powders through their cafés and online presence. Founded by Matt Chitharanjan and Namrata Asthana in the year 2012, it was brought forth with the concept of brewing up a coffee conscious culture and bringing freshly roasted coffee direct from the coffee cultivators to the consumers. They are renowned for the amazing quality and variety of fresh coffee they offer while making sure the rightful owners of that coffee get their due credit.
5. Starbucks
The world-renowned coffee brand began its journey as a roaster and retailer of whole beans as well as ground coffee in 1971 in the United States of America. Today they are one of the world's best coffee brands with a tremendously growing fan base. They offer more than 30 fine blends of single-origin coffees. In that, they offer a number of flavors to choose from, regular and decaf versions and choice of dark, blonde and medium roast coffees. Starbucks opened its first store in 2012 in India as a joint venture with Tata Global Beverages. Very few are aware that Starbucks started as a retailer of coffee, they are widely famous as one of the most successful café chains. They continue to stand by their principle of offering premium quality coffee and a great choice if variety is your preference.
6. Davidoff
This well-known brand was founded by Zino Davidoff from Switzerland. Davidoff's family they began their journey as cigar merchants, but Zino Davidoff having a broader vision and appreciation for the finer things in life expanded the company's portfolio such, that now they offer leather goods, timepieces, writing instruments, perfumes, eyewear, cufflinks, cognac, and even coffee. They are a luxury coffee brand, offering a premium range and use Arabica beans for the best flavors. Each range differs from the other in terms of acidity, roasts, and intensity. Their luxury coffee range consists of Rich Aroma, Expresso 57, Fine Aroma, Café Crème, limited edition, and coffee capsule.
7. Sleepy Owl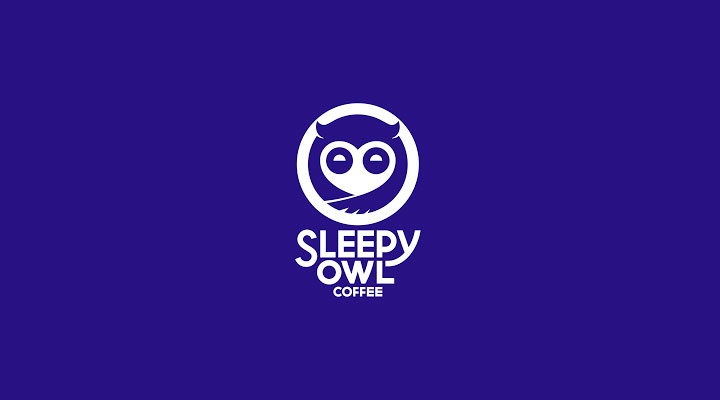 This three-year-old startup was founded by Ajai Thandi, Ashwajeet Singh and Arman Sood with the sole intention of providing the ideal coffee that caters to the taste buds of people all over. They make their coffee from Arabica beans which they source from Chikmaglur in Karnataka. The USP of this brand is their unique coffee products in four forms; hot brew bags, cold brew packs, and cold brew box and bottle. The hot brew bags are coffee bags that become ready in five minutes after adding hot water, the cold brew bags are coffee bags that are to be kept overnight in order to be consumed, whereas, the cold brew box is ready to drink black coffee and cold brew bottle is ready to drink coffee added with milk. These unique offerings can be consumed anytime and anywhere.
8. Tata Coffee
A part of the prestigious Tata group, Tata Coffee takes pride in being one of the world's largest Coffee cultivation and processing companies. In their 19 estates, they cultivate both Arabica and Robusta coffee to produce green coffee beans and instant coffee. In the instant coffee, they offer spray dried, agglomerated freeze-dried variants. They also offer coffee mixes to provide a suitable blend for you. The green coffee beans are offered in three variants; Monsooned, Washed Arabica and Washed Robusta. Tata group is a trusted and known name in the Indian market who has always offered the best to its countrymen. Their coffee thrives on the same principle of quality and taste.
9. Lavazza
It is Italy's leading coffee company which has successfully made its presence known in more than 90 countries. It began its Journey in 1895 in its founder Luigi Lavazza's grocery store. He had started to blend different coffees to cater to his customer's tastes and hence, his coffee gained a lot of popularity. Toasting coffee beans and blending different varieties gave the required Kick to his business to where it has reached today. The brand still follows the same principle of providing the blends that suit you without compromising on quality, this is evident from the huge range they offer for all kinds of coffee enthusiasts; with the offering ranging from beans to ground coffee.
10. The Flying Squirrel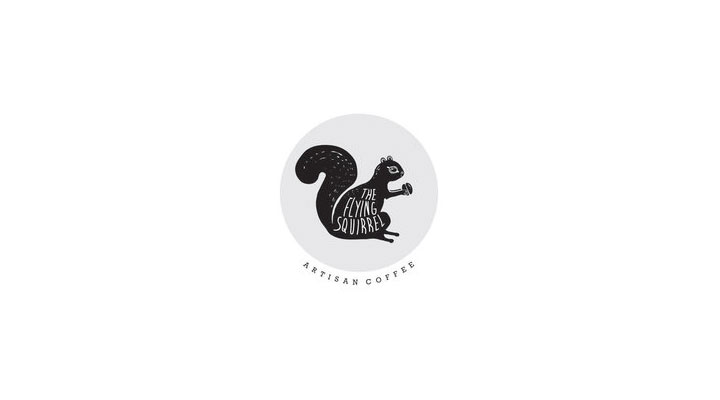 Founded in 2013 in Bangalore, Flying Squirrel offers splendid coffee to the consumer, mostly from their own estates in Coorg. Founded by Ashish Debrao, Flying Squirrel aims to offer a class of gourmet organic coffee like no other. The brand name is inspired by the squirrel, commonly sighted on the estate, which seems like it is flying from tree to tree. They offer Arabica, Robusta, and Cultivar beans, and offer an amazing variety of roasts and flavors. They aim to comply with the ethics they laid down at the inception of the brand of providing the finest artisan beans and the freshest roasts.
11. Country Bean
Aditi Somani founded this brand in Kolkata. Country Bean provides flavored instant coffee to the Indian Market which is easy to make but tastes like an authentic latte, frappe or a black variant from your favorite café. They add no artificial flavors or sugar to the coffee, hence, all you get is a completely natural taste and aroma of coffee infused with the flavor of your choice. They offer plain instant coffee along with flavored ones such as hazelnut, caramel, berry, and choco orange. The hazelnut flavored coffee is a must-try as it is smooth and the aroma and flavor infuse your senses with the rich texture and flavors of hazelnut.
12. Seven Beans
This Indian company was founded in 2013 with the aim to take the coffee grown in India to another level and to match the Italian standards. In order to achieve this, they partnered with world-renowned roastmaster from Italy; Dr. Cagliari. Together they are responsible for creating unique blends in order to bring you your kind of coffee. They use Italian roasting techniques and machinery to ensure the Italian tone of the coffee sustains. They use the beans from their own plantations in Chikmagalur. Thus it is a perfect blend of craftsmanship, giving your coffee an infusion of the rich Italian and Indian heritage. They offer variants such as Seven Beans "Urja" medium roast, Seven Beans "Mishta" medium roast and more.
13. Phalada Pure and Sure
An organic food products brand, Phalada Pure & Sure was founded by Surya Shastri to produce food items free of chemical treatments. Coffee is also one of their offerings from the wide range they offer. They are one of the best organic coffee brands in India and offer a variety of coffee products such as coffee powder smooth, coffee powder bold, ready to use filter coffee decoction smooth and ready to use filter coffee decoction bold. Each cup ensures the goodness of wholesome coffee which has no harmful additives that would adversely affect your health or the environment.
14. Woodi Pecks
Woodi Peck's is an Indian brand founded in 1935. They offer regular as well as one of the best organic coffee to its consumers. Their coffee comes from their own plantations in Sakleshpura in Hassan District of Karnataka. With the aim to provide the finest coffee they offer a wide range to cater to the varying tastes of the masses. Thereby, they offer a range of premium quality products under the categories of green coffee beans, roasted beans, pure coffee, coffee with chicory and instant coffee.
15. Daana
This organic brand was launched with the aim to provide healthy food products to the consumers that are safe for the environment as well as the people who consume it. It was founded in Hyderabad by Ashhar Farhan and Sujatha Ramni in 2012. The brand claims to be 100% organic, single-origin and indulges in sustainable farming. Their coffee is created following the same principles. They procure single-origin coffee, which means from a single region in the Nilgiri region of India.  Their coffee is made of Arabica coffee beans. The range includes high-quality Single Origin Organic Coffee Beans and Single Origin Organic Filter Coffee Powder.
Proven Health Benefits of Drinking Coffee
Coffee owes its current position in the market not just to its out of this world flavor, delicious taste, and mind dazzling aroma but surprisingly to its numerous health benefits as well. Coffee is composed of caffeine, antioxidants and a number of vitamins, minerals, and aroma compound all of which are liable for promoting health.
1. Longer Life
Studies show that people who drink coffee have a lower risk of getting many diseases and hence tend to live longer than people who do not drink coffee.
2. Energy Boost
This is the most well-known benefit of drinking coffee. Caffeine present in coffee helps you feel more awake and energized.
3. Nutritive Value
Coffee contains a wealth of vitamins, minerals and antioxidants and enriches your body with the right nutrients.
4. Protection from Type 2 Diabetes
Coffee prevents your body from succumbing to this most common form of diabetes which has caused a health menace worldwide.
5. Reduced Risk of Alzheimer and Parkinson's
Studies have shown that people who drink coffee have a lower risk of Alzheimer as well as Parkinson's disease.
5. Good for a Healthy Heart
Consumption of coffee in the right amounts lowers the risk of heart diseases.
6. Lower Risk of Liver Cancer and Cirrhosis
It is good for maintaining the health of your liver.
7. Fights Depression
Coffee drinkers are at a lower risk of getting depressed and have a lower suicide rate.
8. Weight Loss
Studies show that not just green tea but coffee intake can also increase the metabolism rate and help you burn fat faster.
9. Physical Performance
It helps you to have a better performance rate and endurance during any physical activity.
Side Effects of Drinking Coffee
Even though coffee has its number of benefits to reap from, excess of anything good tends to get harmful in the long run. Studies show that coffee follows the same principle, some of the major issues which the majority experiences are listed below:
1. Digestive Disorders
It stimulates acid production in the stomach and can cause acidity, heartburn, ulcers, and damage to the stomach lining.
2. Sleep Disorder
This is one of the most common side effects. Caffeine helps you to stay alert and when the intake becomes in excess, it disrupts your sleeping pattern and it takes you longer to fall asleep.
3. High Anxiety Levels
Due to its effect on our nervous system, higher doses of coffee lead to the feeling of nervousness, anxiety and even panic attacks.
4. High Blood Pressure
Excess of caffeine may lead to a higher rate of blood pressure which may eventually lead to a heart attack or stroke as well.
5. Lower Fertility and Miscarriage
Studies show that in females excess of coffee can lead to a lower fertility rate and a higher risk of miscarriage during pregnancy.
6. Effects on Hair and Skin
Excess intake has known to have adverse effects on hair and skin and can cause skin breakouts, hyperpigmentation, baldness and damage to hair follicles.
How to make coffee the right way?
It's an extremely subjective course of action. Some people like it quick and prefer instant powders, either plain or flavored. Whereas, there are those coffee lovers, who prefer to make their cup right from scratch. Therefore, to ensure a good cup of coffee there are certain basics which can be followed:
Choose your coffee well
Find your perfect roast and use the optimum quantity required
Grind it to the required level which helps to retain all the flavors.
Brew it to your specific taste preference
In order to know how to make coffee the way you like it, just make sure you are using the right proportions of the ingredients, whether it's coffee, water, milk or sugar and following the right steps.
When is the best time to drink coffee?
Coffee is consumed by many to give a kick start to their day. But, as assumed, drinking coffee first thing in the morning is not the best time to reap its optimum benefits. Scientists say drinking coffee at different times reduces or increases its benefits, depending upon the time you are consuming it. The caffeine in your coffee produces its desired benefits only when consumed at the right time. Your brain releases cortisol commonly known as the stress hormone, in order to make you feel alert and hence, if you are drinking coffee at that time when your cortisol levels are high, for example as soon as you get up, then it tends to add on to your stress levels as your body is already producing the desired effect.
Thus, as per experts to get the best out of your coffee, the best time to drink coffee is between mid-morning to early afternoon. As this is the time when your cortisol levels are low and having caffeine will energize you and boost you up to its best level, minus the side effects.
Is it ok to drink coffee on an empty stomach?
It is not advisable to drink coffee on an empty stomach as it stimulates the production of acid in your stomach, which tends to damage the lining of your stomach and cause other gastric disorders. It may also cause heartburn, mood swings, anxiety, irritation, and inability to focus well.
Reasons to drink organic coffee?
There are two major benefits of organic coffee:
1. Good for Health
It is rich with antioxidants, minerals, and vitamins. Adding on to the acknowledged benefits of coffee, it being organic in nature is cleaner and toxic-free, since no pesticides, fertilizers or any other additives of any kind are used for its cultivation. Hence, what you get is unadulterated coffee, with all its nutrients intact.
2. Good for the Environment
The cultivation of organic coffee is brought forth in the most natural way, without adding any harmful chemicals to the soil. Thus, it doesn't harm the soil and the flora and fauna around it.
Every cup of coffee you make is a piece of art and you are the artist
For a tea-drinking nation, coffee has embossed its own special place. Every cup you make is a masterpiece, which is a result of beans being roasted to specification and brewed to perfection to produce a wondrous reunion of scintillating color, alluring aroma, and delicious flavors. The more you learn and explore about coffee making, the more you figure out the perfect combinations and techniques to enjoy it more. All you need is to develop a palate for the range of options which are offered. The best coffee brands in India are here to ensure that you can have your perfect coffee anytime, anywhere, your way.
Reader Interactions