Living on or in close proximity to the sea provides for an ethereal experience. You can let your legs dance in the water, catch up on some sun if you want a tan, or relax in your home with a cup of coffee and a soothing breeze.
However, keep in mind there are certain things to check before buying seaside property to ensure that your investment is truly worthwhile.
Before moving on to the aspects to consider…
Here's a list of health benefits to be gained from living by the seaside:
The sight of water triggers relaxation and wellness by increased blood flow to brain and heart
Can ease aches and pains
Will boost the immune system
If the sea water is warm, may help fight conditions such as asthma and bronchitis
Walking on sand gives the muscles a great workout.
Make your Seaside Purchase a Blessing than a Blunder – Be Wise and Cautious

Aside from the refreshing contact with nature and multiple health benefits, a waterfront property holds promise for a scintillating view or great financial returns.
Financially, a beach home has great resale value (you would be putting up one of those Miami Fl homes for sale sign boards) or will attract amazing rent.
Whether the seaside purchase turns out to be a blessing or a blunder will depend on how you proceed.
You need to do your homework on factors such as the location, whether the property is east facing or west facing, insurance, and protection against harsh weather.
You might also like to read:

Read on to know more about these and other things to check before buying seaside property.
1.
Location
One aspect of location is how close or far to the seaside the property should be. This is a matter of personal preference.
Do you want it to be at a walking distance or would you prefer to be a few meters away?
The former amounts to a closer view (imagine the joy of diving in at sunrise!) while the latter could mean an increased risk for flooding.
If you're a private kind of person, maybe you'd prefer a secluded area. However, do take note, hard to reach, very thinly populated or remote areas are easier targets for robbers.
At the same time, an over-crowded spot is also best avoided.
Whether your home faces east or west will have a bearing on whether or not you see the sunrise and sunset if that is important to you.
Location can also influence whether your home is at low or high-risk for storm damage.
If outdoor recreation is one of your top priorities, you may want to look for a porch or patio, a pool, or whatever else suits your fancy.
Do you want a good view of the oceanfront from where you are? Then, check to see if it's there!
2. Is it a Tourist Hotspot?
If you're aiming for good investment returns, the more popular with or favourable to tourists the area is, the better for you.
At the same time, too much of a good thing is bad. It is better to be in an area that doesn't get overcrowded, however popular it be with tourists.
Also, is the area you're considering currently having a high degree of value growth?
You can additionally make your home appealing to prospective family renters by purchasing one that has multiple bedrooms.
3. What about the Neighbours and the Community?

The joy of staying at the beach could be cut short too soon if there are loud, hostile or cold neighbors. Depending on whether you intend to stay there on weekends, during your vacation or long-term, research your neighbors.
See if you could get along and whether they would be willing to help should the need arise.
What about your community? Is it more suited for retirees, a business traveller's perfect getaway or is it a couples paradise?
Or is it perfect for the adventurer streak in you? If you have kids, will they get playmates? If you don't know, find out.
4. Construction – Is the Home Strong Enough

This is definitely one of the most essential things to check before buying seaside property. Wonderful as a seaside home is, it runs a greater risk of damage from flooding, sea erosion, storms or hurricanes.
Ideally, look for the following:
Roofing – Metal roofing is the best because it is highly wind-resistant. Compared to asphalt shingles, it also resists rot, termites, and mildew more effectively.
Finally, owing to its ability to reflect the sun, it could potentially lower cooling expenses for your home by as much as 30 percent. Make sure the roofing has been well-maintained.
Home – Concrete is the best. A home constructed with this material would hold up better against heavy rain and high winds when compared to the majority of wood-framed ones.
Windows – Durable impact windows will protect your home from
wind-borne debris or other possible wind damage arising from hurricanes or other severe storms. They will also ensure your home is watertight.
So the window could be made of impact-rated glass, have impact-rated panels or at least an impact-rated shutter.
Siding – Brick or Hardiplank siding is good with the former being more preferable.
In addition to the above, good climate control could be an attractive feature for renters in the winter months.
Either, proper insulation in the construction or heating options such as a fireplace or an air-conditioner cum heater would be helpful.
5. Property Management

As a seaside property owner, there are many things you need to be responsible for. This can range from roof maintenance and painting to pest control, and landscaping. What happens if the fridge stops working? It's, of course, your job to get it repaired.
There are a lot of things to look after. It's easier if you're staying at the home every day but definitely a challenge if the property isn't your primary home.
An ideal solution is to entrust a property manager with handling matters such as repairs, maintenance and landscaping.
Additionally, the manager may be able to help you out with marketing your property to prospective renters.
Further down the road, he can help with processing lease agreements, making sure rent is paid on time and tackling evictions.
Should the house be situated in an HOA (homeowners' association) community, possibly the HOA would look after everything? Do set aside money in your budget for the property manager or HOA.
6. Insurance
Purchase property near the sea and you can expect to pay very high insurance. So only buy if you're ready for this. What's more, it is highly likely that you would have to purchase flood insurance.
The majority of coastal states in the U.S. require owners of beach homes to compulsorily purchase this insurance.
To reduce insurance rates, try talking to different insurance agents because rates differ from provider to provider.
Then go with the offer that looks most favorable. Rates are also less if you purchase a property at a little distance from the sea instead of exact waterfront.
7. Do you want to rent it out?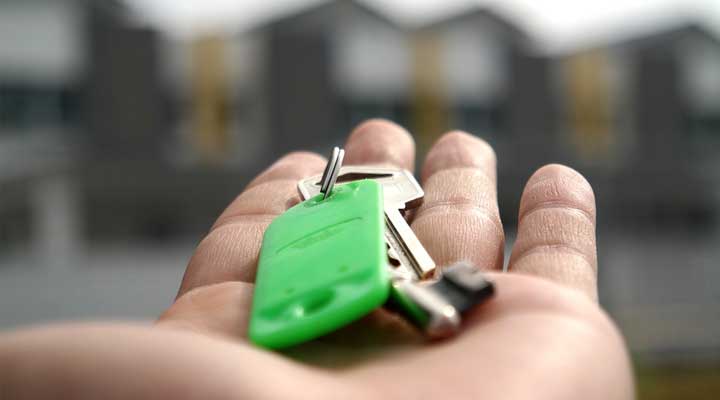 If you are thinking about renting out the property, do consider factors such as initial costs, maintenance and repair expenses and monthly fees.
Should these charges be high, you could be losing out on the seaside property, if a short-term investment. Also, take note, if the beach house is situated in an HOA area, the rules could be stricter as far as renting out goes.
More bedrooms in the home mean you can charge a higher rent. It is a good idea to investigate the rent charged at similar homes in the area.
Find out and compare rates and see if they are likely to help your budget.
8. Can you afford it?

A seaside property usually costs a lot. This is a very important thing you have to understand.
In addition to the actual price of the property, there are things that make it even more costly. This includes cable and utility bills, insurance, taxes, and renovation work if it is an old home, repairs, and maintenance.
Then if you're hoping to get income from your property, whether or not you're helped by a property manager, there are the expenses associated with that too.
Always stick to a budget taking into account all the possible expenses that may come up in the near future if not now.
Often, a beach property is not affordable solely with cash in hand. You may require a mortgage. If the seaside property is your second home or a vacation property, mortgaging may come with slightly more stringent rules.
Your lender might take for granted that should there be a default, it would fall on the beach property instead of your first home.
A second home calls for a better credit score than that associated with a primary residence.
9. Are the tides frequently high?
A land surveyor or engineer would be able to tell you whether the tides near your home are continuously high. In the U.S., erratic weather is a cause for concern.
The expert coming to your home would be able to determine the stability of the shore and of the surrounding land by researching storm surges and tides and looking for erosion.
Greenery on the grass shows good drainage and is therefore beneficial to you.
10. Inspection by a Coastal vs. Regular Home Inspector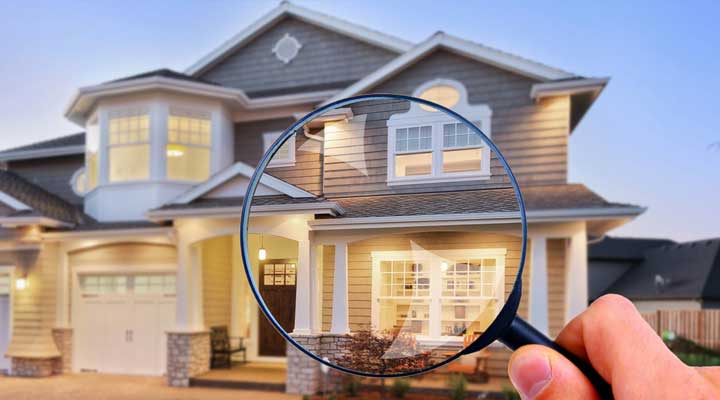 A home inspection is a must whenever someone buys a home but when buying beach property, it is vital.
Make sure the inspector is well-versed with inspecting coastal properties. Otherwise, there's no guarantee he will do a good job even if he is licensed or holds good repute.
This is because beach homes have distinct issues from being in close proximity or in direct contact with a highly corrosive environment.
Your coastal home inspector will not only look for age-associated wear and tear but also that caused by storms and the sea.
He can tell whether a home flooding has occurred and about the frequency of it happening.
Flood waters can severely damage foundations and electrical systems, therefore requiring costly repairs.
The Peace and Satisfaction that Follows is Unmistakable

If you put deep effort into these 10 things to check before buying seaside property, you can enjoy your purchase with considerable satisfaction and peace of mind.
You would be able to relax and truly feel the effects of being in a pleasant getaway compared to being always stressed about expenses and debts.
A seaside home need not be a dream. With a vision, effort, research and close analysis of all angles, it is easily convertible to reality.
This guest post is by Sara O Brown. She has been a regular contributor for foxx life sciences.
Reader Interactions