The food becomes much yummy when cooked in correct kind of cooking oil. Not every type of cooking oil is healthy and tasty at the same time. Sometimes, you have to compromise with the taste, quality, and price to eat what you want. There are so many types of edible oils available in the market. However, once you know how to choose the best cooking oil, you are going to pick it up every time for making your recipes.
How to choose the best cooking oil for healthy lifestyle
Some of the cooking oils have monounsaturated fats while other have polyunsaturated fats. Moreover, different types of cooking oils are extracted in different ways. Some are chemically extracted while others are cold or machine pressed. So, how to choose the best cooking oil for your routine regime? Let's know it-
Choose the monounsaturated fats over the polyunsaturated ones. Polyunsaturated fats are good for heart as they do not give birth to high cholesterol
Hydrogenated oils are bad for your health. Say no to palm or vegetable oil
Use fresh oil over the heated ones. Heated oil consists of Tran's fat
The overall fat content of the oil must be low.
Use oil according to the recipe that is being cooked.
Which types of edible oil should be consumed?
Well the best would be to choose ghee or olive oil on daily basis. Alternatively, you can go for flax seed oil or Sunflower oil if you are short of budget. Avoid something like vegetable oil as it is very thick and extremely harmful for the body organs. Maximum of the food items comprise of hydrogenated vegetable oil. It is quite low in price and hence the first choice for cooking inferior quality food items by the multinationals. Choose the cooking oil that has different kinds of vitamins, minerals and Omega acids.
Also Read:
15 Best herbal oils
8 best natural raw oils for healthy hair
List of 15 best cooking oils
1. Coconut oil
Coconut oil is mainly used in Southern parts of Indian subcontinent. It is highly beneficial for hair and skin. Coconut has a slightly pungent smell of the coconut shell. It helps to boost metabolism and stimulates weight loss
2. Virgin olive oil
You would have seen most of the Chefs picking up virgin olive oil for making their food items. Do you know why? Virgin olive oil is absolutely pure and remains miles away from chemical treatment. It consists of a heavy amount of minerals and vitamins that are super good for our health. Cooking and olive oil is not only good for your health but also the mother earth as it produces low or no smoke while cooking.
3. Avocado oil
The super-versatile avocado oil is delicious and natural. It has the creamy goodness which is good for the heart and normal body functioning. Avocado oil has exceptional inflammatory properties that protect the body organs.
4. Ghee
Probably we all have heard our grandmothers using ghee instead of any other oil. Ghee is a form of butter which is extracted from milk. It has a high amount of protein and vitamins that are extremely beneficial for a pregnant and nursing women. Ghee has a nutty and buttery flavor which makes it fit to be consumed in raw form.
5. Pumpkin seed oil
The Power packed oil is flooded with Vitamin K, and A. It is also a good source of Omega – 6 fatty acids. The rich green color makes it a perfect add-on for Continental dishes. Just a light amount of sautéing using pumpkin seed oil is enough for dressing up the salad and marinade based eateries.
6. Walnut oil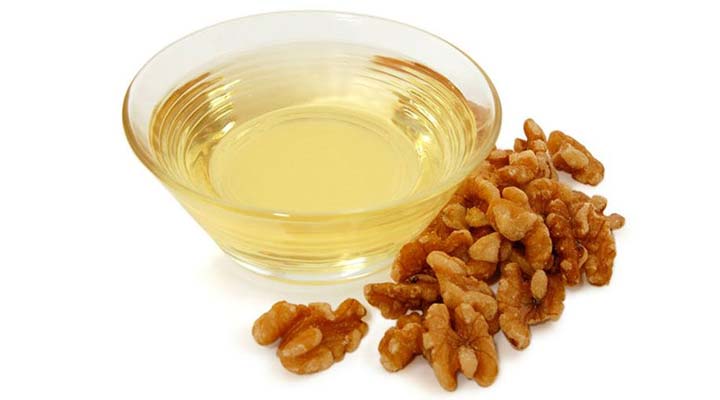 Walnut itself is an excellent brain stimulant. And when you can human in form of cooking oil, you can imagine a number of benefits you are given to your body. It is a rich source of magnesium commerce think, Iron and Calcium. The rich nutty flavor of walnut oil keeps stress away and blood pressure levels normal.
7. Grape seed oil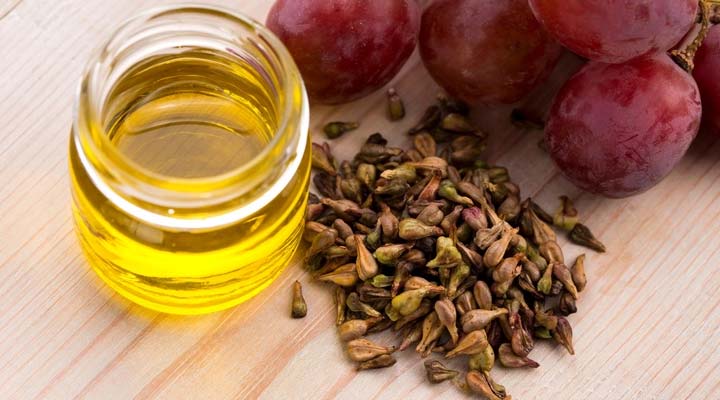 Grape seed oil if one of the best cooking oil for skin and hair. It has enormous medical properties. It is often used as a hair mask and in several Peculiar culinary applications.
8. Peanut oil
The sweet and Nutty flavor of peanut oil is calorific but tolerable in saturation. It comprises of Monounsaturated fatty acids that encounter bad cholesterol and says yes to good cholesterol. The unrefined and cold-pressed versions of peanut oil are cheaper and must be avoided. Only naturally extracted peanut oil must be consumed for being healthy.
9. Sesame oil
Sesame oil is slightly thick in texture and is loaded with antioxidants that reduce the cell growth. It is not so good for cooking but it is definitely a perfect product for hair growth. Like several other oils, it also has a nutty flavor and is rich in vitamin K. Sesame oil is a good cooking oil for the ones who like vitamin K.
10. Hemp seed oil
If Everyone starts consuming hemp seed oil, no one is probably going to suffer from low metabolism of heart ailments. It is a perfect body care product and is used by the health-conscious class of people.
11. Sunflower oil
Sunflower oil is commonly available in the market from well-known brands. It is enriched with several minerals and vitamins that are good for the body. Sunflower oil is commonly known as refined oil that has its role play in making the food taster and lighter.
12. Flaxseed oil
flax seed oil is not that good in taste, but it has several positive effects on the digestive system. People who suffer from constipation, heart ailments and cholesterol must go for flaxseed oil as it's the best cooking oil for them.
13. Canola oil
The ratio of Omega 3 and Omega 6 fatty acid in canola oil are quite high. It has the power to battle Arthritis, asthma and even cancer. It has a neutral flavor and a light yellow color.
14. Vegetable oil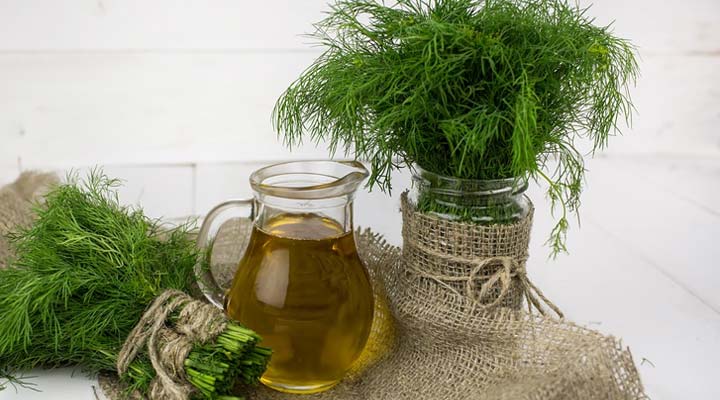 The term vegetable oil seems quite impressive, but in actually it's hydrogenated fats which are highly harmful to the body. Vegetable oil can stimulate the possibility of cancer and heart ailments. It has nothing to do with good health
15. Macadamia oil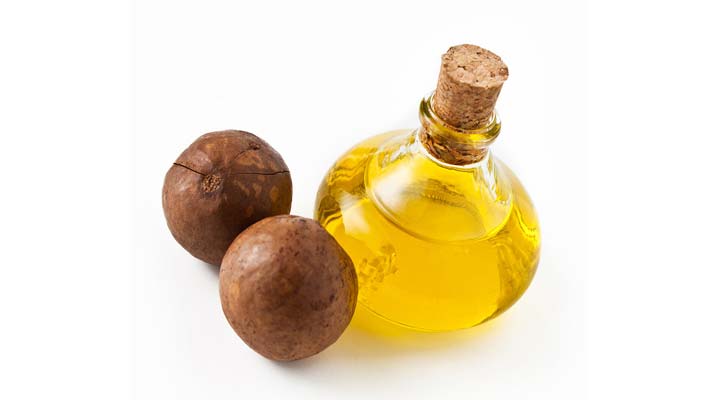 Enriched with fatty acids and Omega 9, Macadamia oil is most of the time used for cooking non-vegetarian dishes because of its nutty flavor it also has a role play in the manufacturing of the bakery foods.
Eat healthy and stay healthy
The best would be to keep changing your best cooking oil from time to time to supplement your body with various nutrients. Different types of cooking oils are used for different purposes. Hence, one cannot zero upon a particular type of edible oil for cooking all the food items. For instance, ghee would be the perfect choice for cooking chapattis and Indian food items. on the other hand, olive oil has a role play in Continental dishes. Similarly, Macadamia oil is a perfect oil for non-vegetarian food items and Bakery eateries. The best would be to use fresh, non-heated and naturally extracted oil for making your cooking into a more of a healthy affair.
Reader Interactions